Discussion Starter
•
#1
•
Installed the Quick-Lock rack by SW-MOTECH on my 2012 Wee the other day. I know there have been some prior posts about the rack installation but I thought some might want to see it on a 12. Should be very similar to the prior models from what I've read
Looks like this coming from Twisted Throttle. Each rack individually wrapped along with one containing the hardware.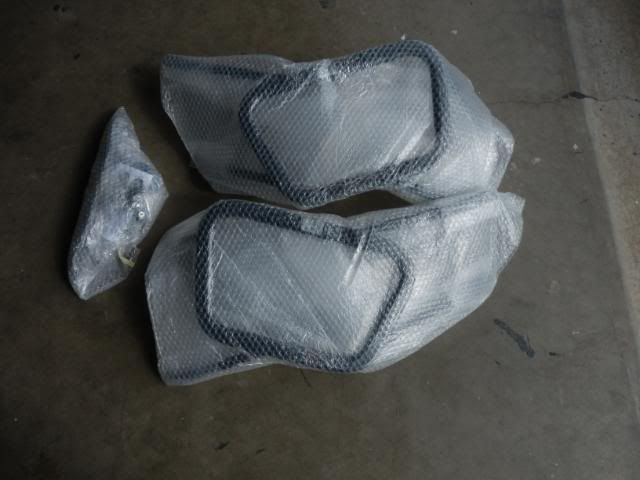 Laying out all the hardware ahead of time is very helpful.
Starting at the back, remove the rear rack pad (pulls off easily) and seat. Remove the 4 shiny bolts (stock bolts are black, replacements are shown in the picture). 2 near the middle of the rack and 2 near the front of the passenger grab rails.
Take the rack off.
You'll place a long steel flat bracket angled to the rear over the rear two bolts holes for the rack. After using the spacers /thick washers per the instructions, place the rear rack back top.
The bracket in this photo is still wrapped in plastic. Its the one at the top of the photo.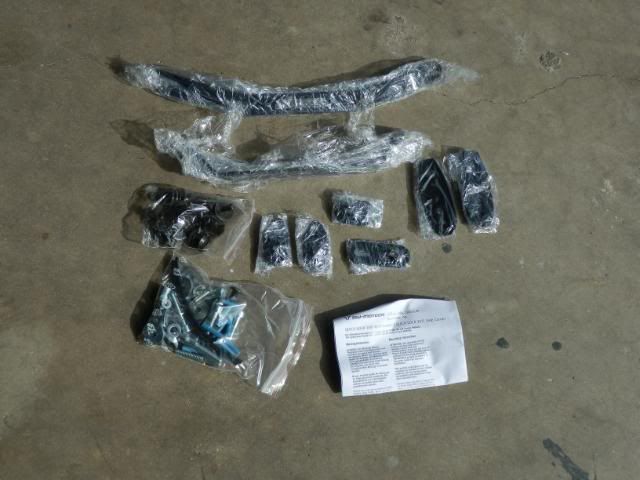 The instructions tell you to next remove the rear fender. 4 plastic rivets and 2 pan head allens located across from each other near the keyed seat release. There are two plates provided to relocate the turn signals further back. I thought I read somewhere that some folks haven't had to move them so I bypassed this step. Besides I didn't want to cut/extend the wires to the signals if I didn't have too.
Hardware needed for the left side passenger foot peg bracket.
The hardware on the bracket ready to be screwed back on the frame. Leave all bolts a little loose until everything is together then you can tighten them down.
Right side passenger foot peg hardware.
The angled or bent bracket will mount through the upper rear foot peg assembly bolt. The straight bracket will mount through the hole located just behind the passenger foot peg.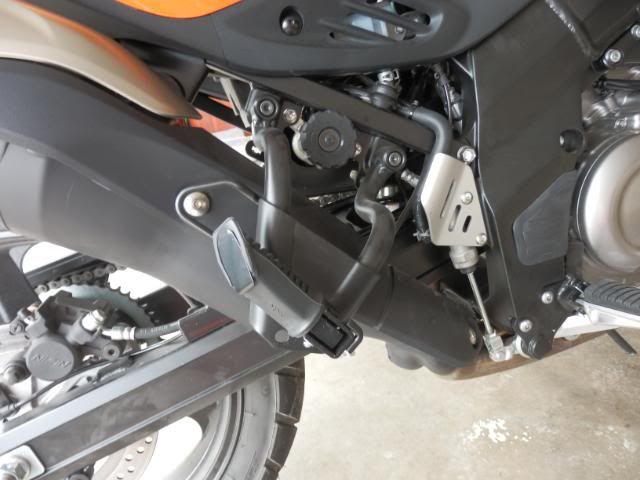 The lower bracket.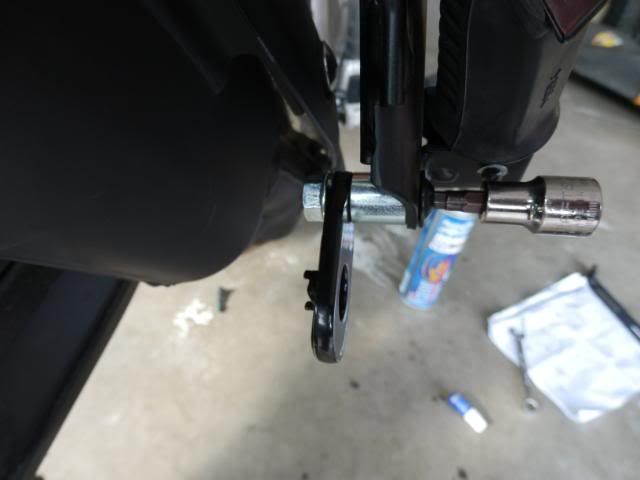 Remove the reflectors on each side of the license plate bracket and then the two bolts in the center of the license plate bracket.
Place the supplied steel bracket under the license plate bracket and button them back to together on the fender. The sides of the license plate bracket where the reflectors were interfered so I just bent them around so they paralleled the license plate bracket.
Attach the side racks to the mounting brackets. You'll probably will have to wiggle some of the mounting plates into the correct position for everything to line up. Insert the Quick-Lock screws and give them a quarter turn. After that tighten everything up. I used blue Locktite everywhere I could.
Top view.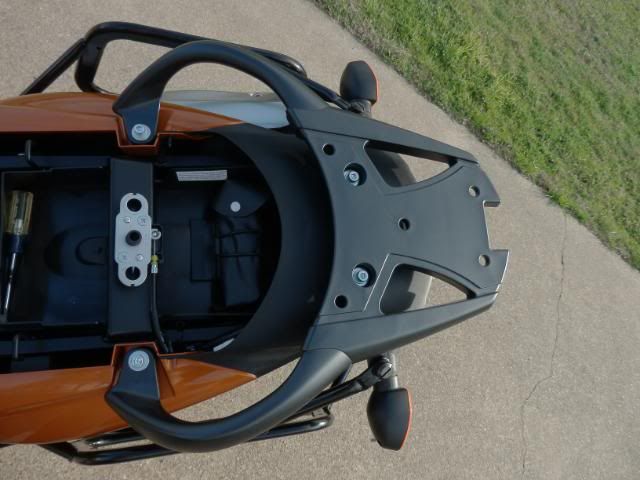 And sides.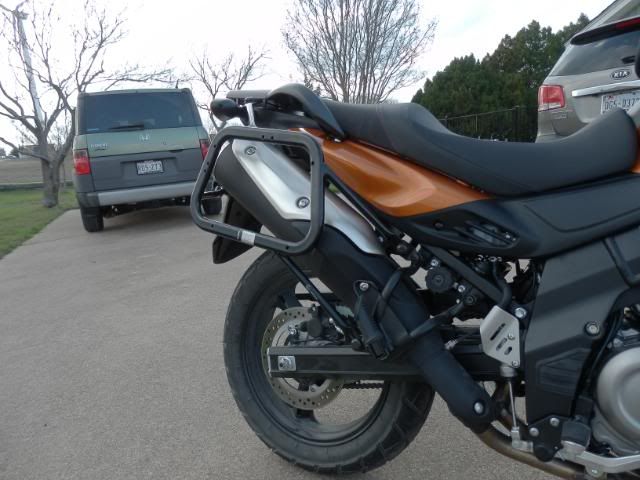 They're definitely asymmetrical.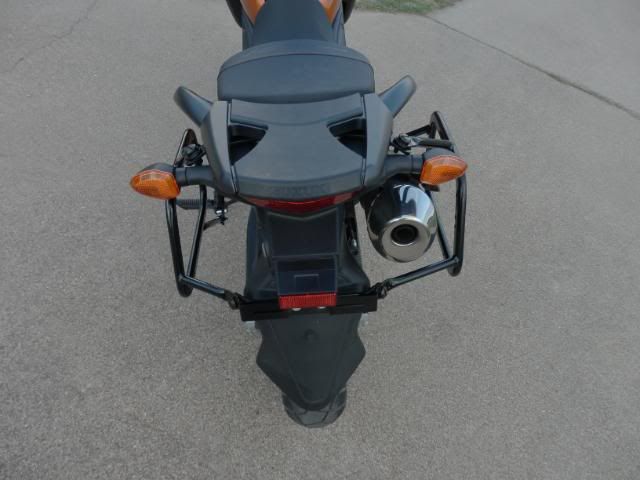 There is approximately 1/16th of an inch clearance between the left blinker and the rack. The ride side lightly touches the rubber portion of the blinker. I think it shouldn't be a problem.
I'm impressed with the racks. They are very solid and easily removed.
Hope this helps.
Steve.