Stromthusiast!
Join Date: Apr 2008
Location: Sierra Vista
Posts: 125
Wired up a 12V receptacle, a charging pigtail, and a circuit breaker
---
Good evening,
For my first wiring upgrade project, I added a weatherproof 12V receptacle for gps, phone, etc.; a charging pigtail to plug into my 1.2 amp charger; and a circuit breaker for the receptacle and future small devices.
I decided to add a common negative post so I can add future devices to it and not to the battery. The breaker makes a nice spot to add the + side of future devices.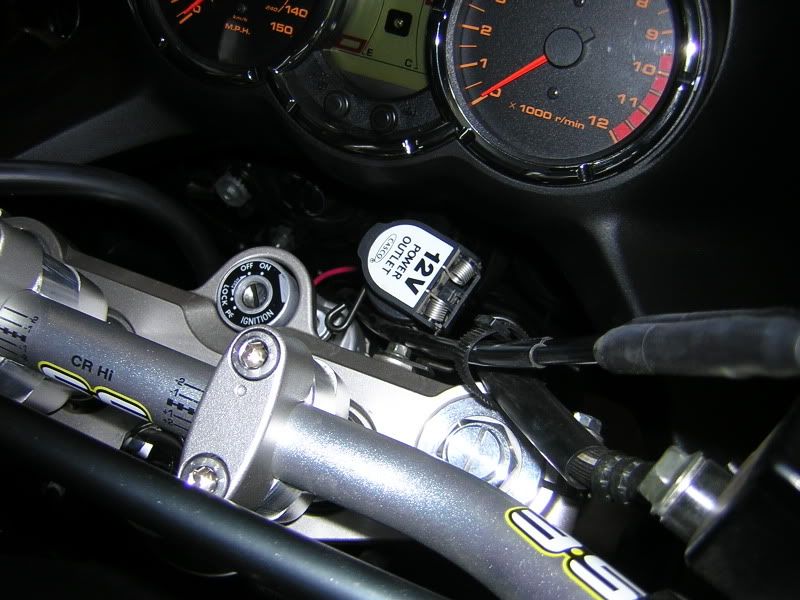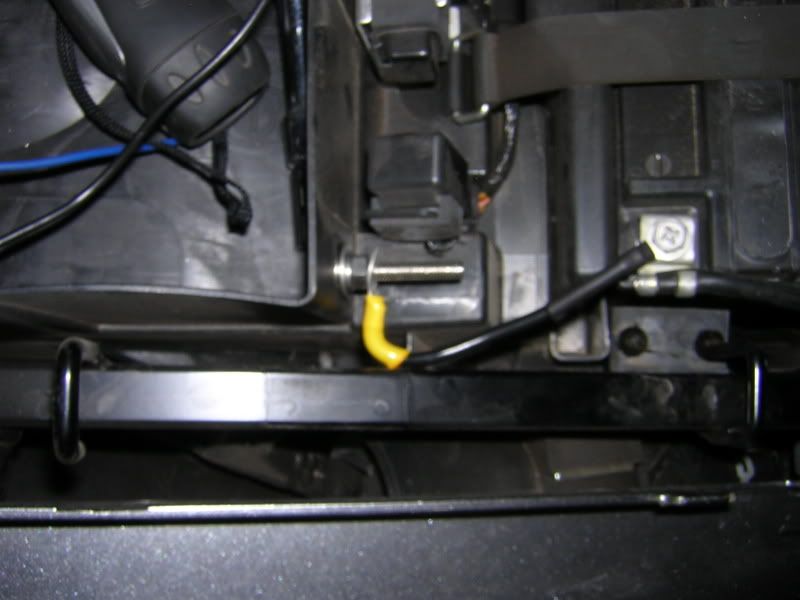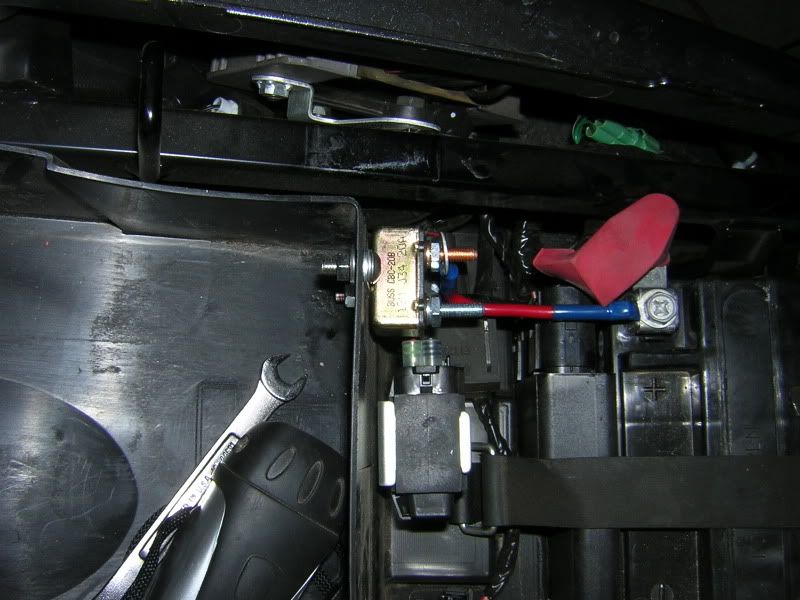 Stromthusiast!
Join Date: Feb 2008
Location: Oklahoma
Posts: 101
Looks like we found the same product and installed it in the same place KRS! I have recently added a mount for my Garmin 276C and instead of buying another hardwire kit, I just added the same 12 volt kit that you have pictured. I ran it back to the Blue Sea fuse box though as I am not quite the electrical type, I need to add a fuse to the system eventually. I like your idea of using the curcuit breaker too.
Randy.
---
Bikes in the stable now:
'02 Strom 1K
'07 525 EXC- New DS bike!
'02 KTM LC4 640- Retired DS bike, now a 'tard bike.
'01 KTM LC4 400- Wifes 'tard.
'06 KLX 250 H6F- Wifes Dualsport
'03 Honda VTX 1800 Torque Monster.
'00 KX 500- 60+ H.P. and 220 lbs!! Thats what I'm Talking about!

AMA Members
---
Last edited by Nobiman; 04-23-2008 at

08:07 AM

.
Where did you find that SAE pigtail? I was looking for some a few months ago and came up empty handed.
---
-Tom (DL650AL2) (KA1TOX) (E-I-E-I-O)
This message and images are licensed under the Creative Commons Attribution-NonCommercial-ShareAlike 3.0 Unported License.
http://creativecommons.org
Advance, O'reilly, and AutoZone have the SAE pigtails in the trailer wiring sections.

bogey78
Stromthusiast!
Join Date: Apr 2008
Location: Sierra Vista
Posts: 125
Nice setup on yours... Great Minds Think Alike
I like the breaker too. I'm switching that outlet as soon as the eastern beaver tail light adapter kit comes.
That pigtail came with my charger