Zumo mount for V-Strom with Madstad bracket
---
I originally mounted the Zumo on the
center bracket for the windshield
. But when I installed the Madstad windshield mount, that option went away.
I cut off a piece of aluminum lacrosse stick shaft I had around, drilled holes to mount the bolts through it, and painted it black. This was very easy to fabricate, and mounts the RAM mount very solidly with little vibration.
One other change made is to remove the hand wheel on the bracket and use a Nyloc nut instead. This prevents anyone from removing the entire mount in case I ever left the GPS in place - which I don't do. GPS theft is booming so I lock it up in the top case, or take it with me.
---
Last edited by garandman; 12-16-2007 at

02:07 AM

.
FORUM GODFATHER.....R.I.P. PAT
Join Date: Jan 2006
Location: Evanston IL USA
Posts: 38,049
I used the same bolts for mine. The cross piece is a 1"x1"x1/8" aluminum angle with a 1/4"x20 threaded stud RAM ball and nut. It's a perfect place for the mount and works with MP brackets too.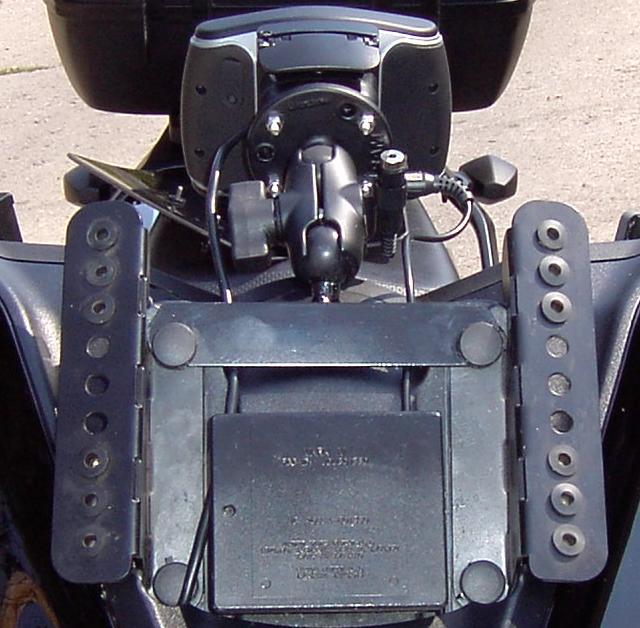 ---
Last edited by greywolf; 08-13-2007 at

05:42 PM

.