Alaska & NW Territory Tire combo choice
---
'05 DL650. I just wore out a TKC80 front/Anakee2 rear combo - I got about 10k miles on them and could have gotten a bit more on the front...but it was just getting too rough.

I am choosing tires for this summers 13,000 round trip to the Arctic. I am going to run some old street tires to Rapid City (about 1800 miles) and have some fresh tires installed for the assault on the Great White North.

Should I run the same combo? Try the Anakee 3 rear for more mileage. TKC front & rear?

Suggestions?
---
IBA# 39403
Are you planning a lot of gravel and or off road while up in Alaska?

If you are going to stick to mostly packed gravel and or paved roads I would run something like a full set of Anakee's, Tourances, or Shinko 705's. All basically are an 80/20 ish type of tire, the 705's maybe a bit more off-roady.

Another tire to look into is the Kenda Big Block, they are much less expensive than the TKC's and are supposedly almost as good. I plan on trying out some of them for my next set.

Maybe some more details on what you plan to ride on? Or any other details for the trip?

I know some guys that have done it before, they had tires waiting for them in Fairbanks, so they could ride a more highway tire there, switch them out and ride up to Prudhoe bay and around off-road, then came back and put back on the highway tires.
---
DL650K7
XL1200N (Sold)
I live in Alaska, and run Shinko 705's. They are a good compromise for the mix of pavement and gravel roads we have up here. Unless you are planning to do some serious off-road exploring, any good 90/10 to 80/20 tire should be fine, especially considering the run of great weather we've had so far this year.

+1000 on the recommendation to bring a more street oriented tire up the highway to Alaska, and then swap it for a more dirt oriented tire in Fairbanks or Anchorage. Last time I came up the Al-Can, it was mostly paved, so I wouldn't think you'd need TKC-80's for that leg. I'll be making a round trip to the lower-48 soon, and I picked up a set of Conti Trail Attacks for the Al-Can in hopes of getting better wear than I typically see with the Shinkos.
---
DL650 K9:[LIST][*]SW-Motech crash bars, skidplate, side carriers, 12V power outlet,[*]Pelican 1430 cases,[*]Tech-Mount PDA holder,[*]Oxfords Sport heated grips,[*]Axio tail bag[*]Shinko 705 front and rear (Conti Trail Attacks currently fitted for a long road trip)[*]Richland Rick fork brace[*]Loobman chain oiler[*]Aftermarket DRZ400 footpegs[/LIST]
[URL="http://ak-vstrom.blogspot.com/search/label/XS750%20project"]1977 Yamaha XS750 -- project bike[/URL]
The Heidenau K60 is the best tire for what you describe. It has excellent durability and can handle the rough stuff pretty damn well. It also has good street performance. It will last 4X as long has the TKC80s. If you are heading all the way to Deadhorse, that Dalton highway (a misnomer!) will eat tires pretty fast. My K60s have performed excellent on every road in interior Alaska I have explored.
Take a gander...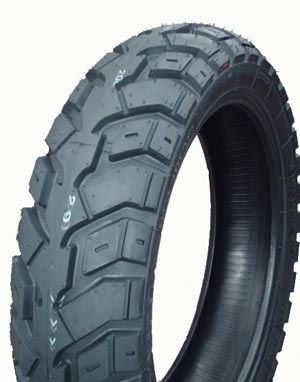 .
---
[I]When you think of the long and gloomy history of man, you will find more hideous crimes have been committed in the name of obedience than have ever been committed in the name of rebellion.[/I]
- C. P. Snow
---
Last edited by Jarlaxle28; 06-30-2013 at

03:17 AM

.