No snow!
---
I did however, find some ice.
First two shots are of Bridal Veil Falls outside Highlands NC.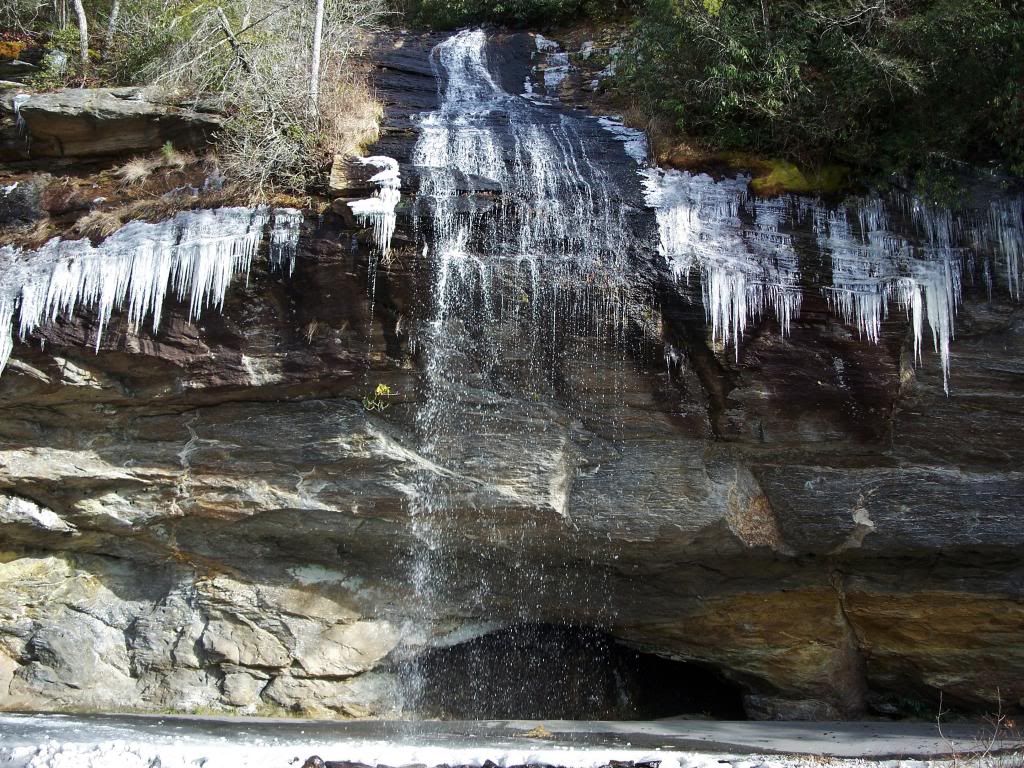 The second two shots are of Dry Falls also outside Highlands NC
---
It just figures, now that I am old and wise enough to stop and smell the roses, I would lose my sense of smell.
Nice pics
---
Glad to see someone is out riding...wished I was out riding...but I got family duties at the moment.

Soon...
---
-rodney

2012 G-Strom - White
64 from Franklin to Cashiers is one of our favorite little roads.
Mike
64
---
I like that route too, but I have found, more often than not, too much traffic on 64 between Franklin & Highlands. I tend to be a little selfish and want the road to my self so I prefer to stay on the road less traveled.

Now, 28 from Highlands down to Warwoman, has been one of my favs, but I'm in the process of transitioning from the Fazer to the new G-Strom. I've spent many years carving canyons and I've come to the point to where I been down many twisty roads, but I've never allowed myself to enjoy the scenic perspective on any of these roads. Read this as it's time for me to slow down and enjoy the view.
---
-rodney

2012 G-Strom - White