Down under on the KLR 2015
---
Been riding for four seasons Feb to May in Cairns Aus.
The thread starts here on the GTAM forum
Down Under on a KLR 650 ...second season
This is the first post from this season as a reference...I mainly put it up here for people to consider planning a ride in Australia.
There are loads of riders and groups to help you out.
••••
Nice flight on the A380 - very quiet plane.....did not get the promised upgrade but lots of space in economy and empty seats made it pleasant.
Lots of movies, some sleep and some reading. Into Sydney at 6 am ....so felt like the start of a regular day.
Got into Cairns at midday - stocked up on Baileys at the duty free.
Worked my *** off last night ( Monday day in Toronto ) as we were so busy. ( I run a busy Mac business butcan work from anywhere...so happy to be away from winter...staff handles it while I'm away but I still put in the long hours online...fortunately it's the middle of the night here and North America sleeps while I'm out riding. )
Home again here its green and wet. Cairns is hot and tropical and gorgeous as you'll see if your cruise the thread.
Backyard a bit soggy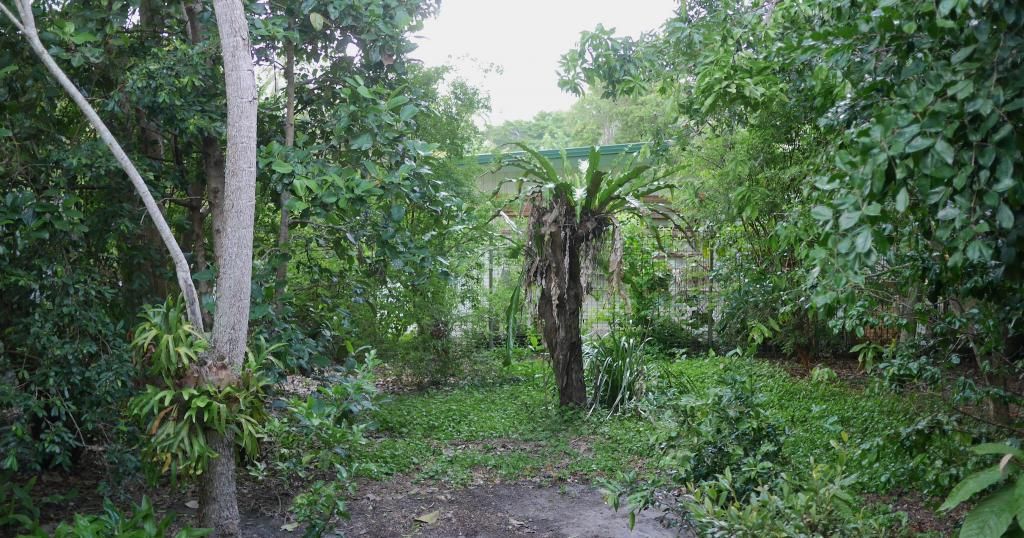 Picked up the KLR - buddy had it all ready....felt squirrelly on full knobbies on wet roads especially riding the opposite side.
Had some errands to do on it so aside from the light rain on and off got settled in to riding. Hands sore but that's just spillover from a long flight and general aches.
Thought I had a cruise control on it but must have taken it off for the ST1100 last year.....have to find that. I sold my ST1100 last season.
Thinking of switching to Heidenbraus like the Wee has but may not put enough km on the 606's this year to finish them off.
At least the 606s are good in the mud and it is muddy this time of year.
Can't beleive it was only yesterday arriving and just sneaking out of Pearson ( Toronto ) in front of another storm on Sunday.
26C ( 78 F ) in Cairns and mix of rain and sun the next few days and no temps over 30 ( 80ish ) which is excellent. I don't even bother with rain gear here.
Get wet, ride, dry off etc.
Happy with the new helmet - better visibility - good fit, lighter and cooler. Forgot the motocross visor but no biggie.
Will get it set up with some tunes .....Forever Map is much improved.
skobbler | Apps | Smart mobile navigation based on OpenStreetMap | OSM
Brought my old iPhone 4 to use in the wet here.
Nice actually to only have one bike this year....ST1100 was interesting but the KLR is better for what I do here.
Lithium battery lasted right through this time so worth the extra money. Heat and damp is a killer on the lead acid batteries.
KLR is all tarted up thanks to buddy....hardly knew it.
!!!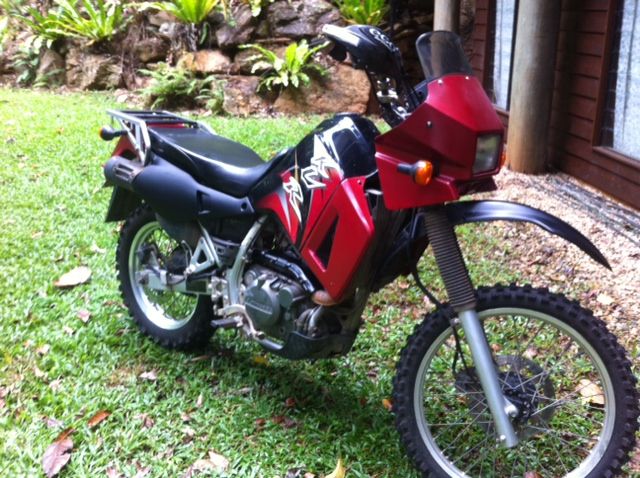 top box is back on and I've made a commitment to myself to ride every day this year unless it's a bloody cyclone.
Last year sucked....two bikes ...took a week to get them sorted then didn't ride anywhere near enough to justify having them here. Then a cyclone knocked some riding time off....trips here and there to family .....
Need the saddle time as only 3 weeks after I get home I'm heading west riding the Wee for 24 days with the kid.
Coming off the tall KLR the Wee will be an easy transition.
Looking forward to the next 5 months riding....make up for a sucky year last year tho I got a realy treat in late October in West Virginia
Think I will revisit the croc farm too....missed some shots at feeding time last time around....better with the camera now and better camera. There are more in main thread.
Hartleys Crocodile Adventures - Cairns crocodile and wildlife park, crocodile cruises, animal displays and wildlife shows
stayed tuned.
BTW - flights are pretty damn cheap from Vancouver to Sydney and Toronto to Sydney ...the Aus dollar is down and there are bikes to rent.
Give it some thought....you do need three weeks at least tho.
US riders get a big boost from the high US dollar but you will get a bit of a price shock at costs of some things.
Ask me if interested.
Warning - Australia is the size of the US with 8% of the population and looooog stretches of nothing.
Pick an area.
---
Ontario Canada rider staying in Cairns Australian Feb to May & Aug-Oct each year
Canada
2018 CB500x
>
2009 CBF1000 sold
• 10 Wee ABS sold • 09 Burgman Exec sold • 10 NT700v sold
Australia> 04 KLR650
• 93 ST1100 sold •
Travel photos
>
https://500px.com/macdoc/galleries
Oz riding >
https://tinyurl.com/y4c7lm87