Wow, 12/29, what a great riding day
---
Beautiful sunny, crisp (lower 40's) in Hudson Valley. Broke out of cabin fever trapped with the in-laws for a sweet 4 hour run about. Roads were dry and clean after the recent rain. Happy New Year.....
---
Kramo, Marko, Kramo
:rolleyes1:
2008 DL650 BumbleWee
So Far:
Madstad
Superbrace
Radiator guard
Cigar lighter input (Walmart)
Radar shelf (for GPS and cigar lighter)
Dan Vessel left side bag brace with storage tube
fuse box (from marine store)
LED extra brake light (EBAY)
swingarm sliders (to use my homemade jackstands)
voltmeter for cigar lighter (EBAY)
Gerbing connector
trickle charger connector
GSXR 4 piston calipers with adapters
Galfer HH pads
I knew I missed out on a beauty yesterday:mad: I'm happy you were able to take advantage of the day, hit any interesting spots?
I got in a good run Christmas morning, the roads were still not in the greatest shape, but still enjoyed.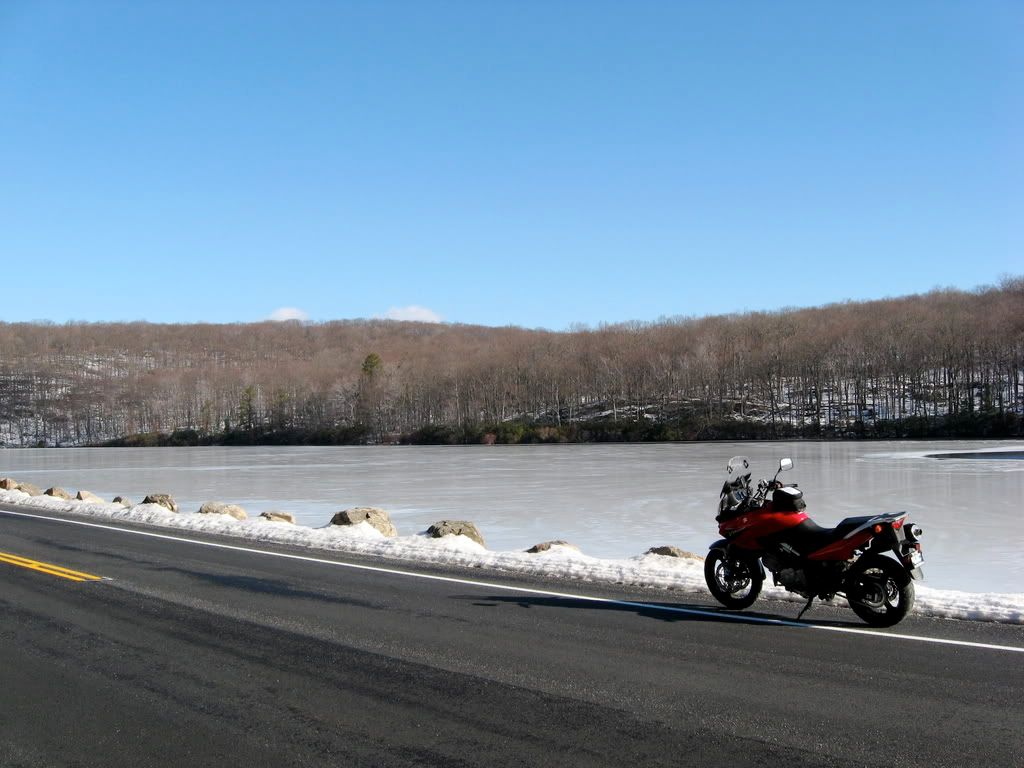 ---
I'll tell you this, no eternal reward will forgive us now for wasting the dawn.
Yah, Harriman State Park looks beautiful any time of year....
---
I guess that new heated gear does the trick....
---
Kramo, Marko, Kramo
:rolleyes1:
2008 DL650 BumbleWee
So Far:
Madstad
Superbrace
Radiator guard
Cigar lighter input (Walmart)
Radar shelf (for GPS and cigar lighter)
Dan Vessel left side bag brace with storage tube
fuse box (from marine store)
LED extra brake light (EBAY)
swingarm sliders (to use my homemade jackstands)
voltmeter for cigar lighter (EBAY)
Gerbing connector
trickle charger connector
GSXR 4 piston calipers with adapters
Galfer HH pads