Join Date: Aug 2005
Posts: 482
Michigan Lighthouses
---
I started last year visiting the lighthouses around the state. Here is a couple of trip reports from last year and one new one from this year.
I changed the format a little bit for this year and I think it is a little better. I am not a writer or photographer so be kind.
http://www.motorcycletouring.net/trip_reports.htm
Edited to add link Doh!
Stromthusiast!
Join Date: Jan 2006
Location: Rockton, IL
Posts: 319
I like the one in Manistique... I took this last summer while doing a ride around Lake Superior..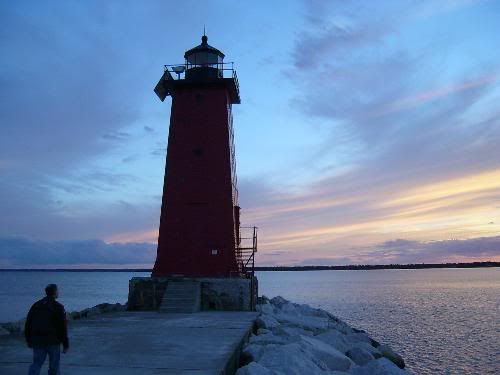 ---
humbug
Join Date: May 2006
Posts: 56
Anyone visit crisp point on their strom? I imagine the sandy 2 tracks could be tough to manuever around without knobblies.