I gots the cure to the winter blues
---
And the cure is new motorcycle project!
I got to talking to my wifes uncle last month and he said he has an old motorcycle in his shed he wants to get rid of. I get to thinking and wander over to take a look.
Well things happened moneys was exchanged....very little moneys at that..
and I am now the proud owner....ok owner...ok slightly deranged owner of...
A total basket case 1969 BSA 500 Royal Star.
Its rough...Its real rough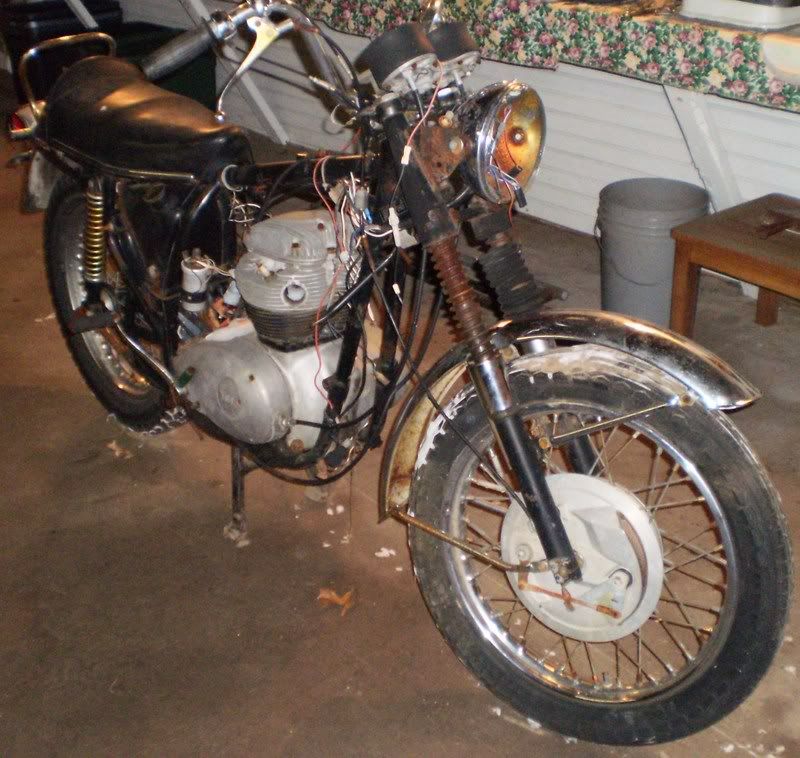 But it has promise
The tank when I pulled it outta the weeds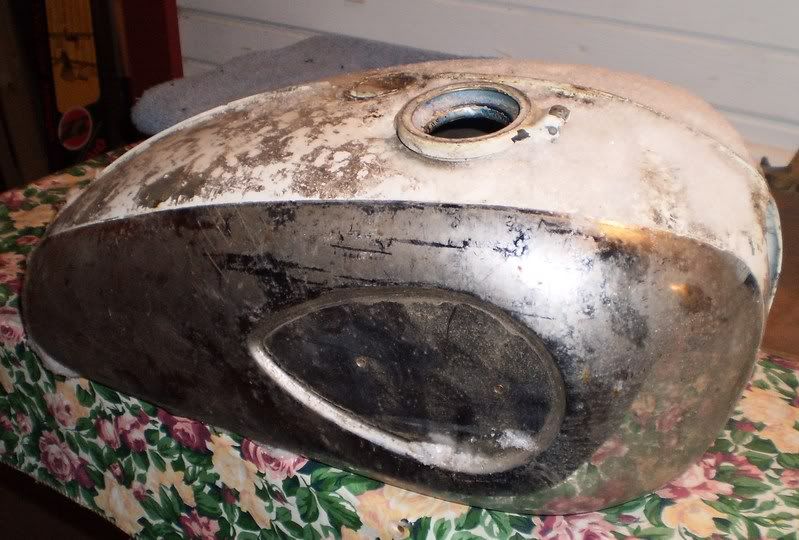 And after a good cleaning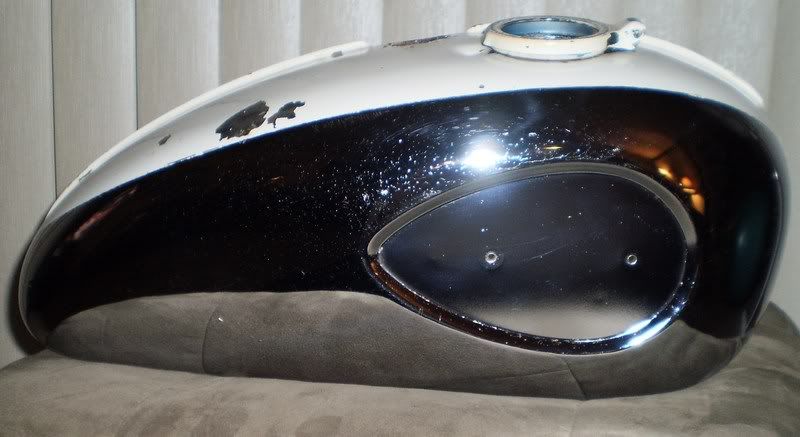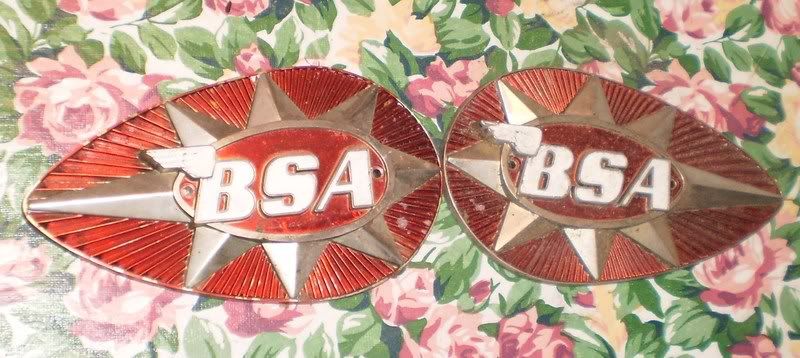 The carb before and after I got my hands on it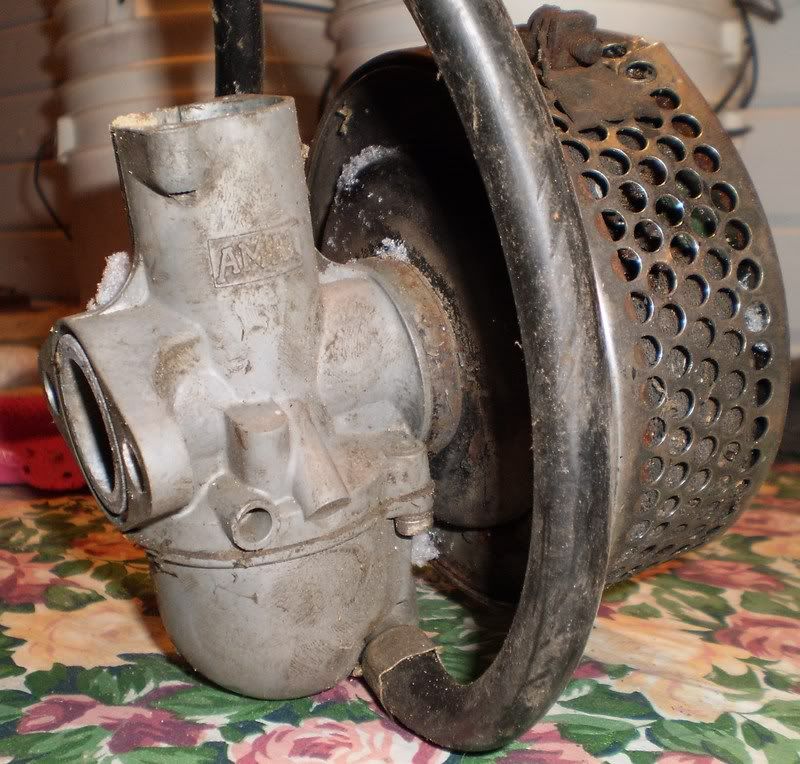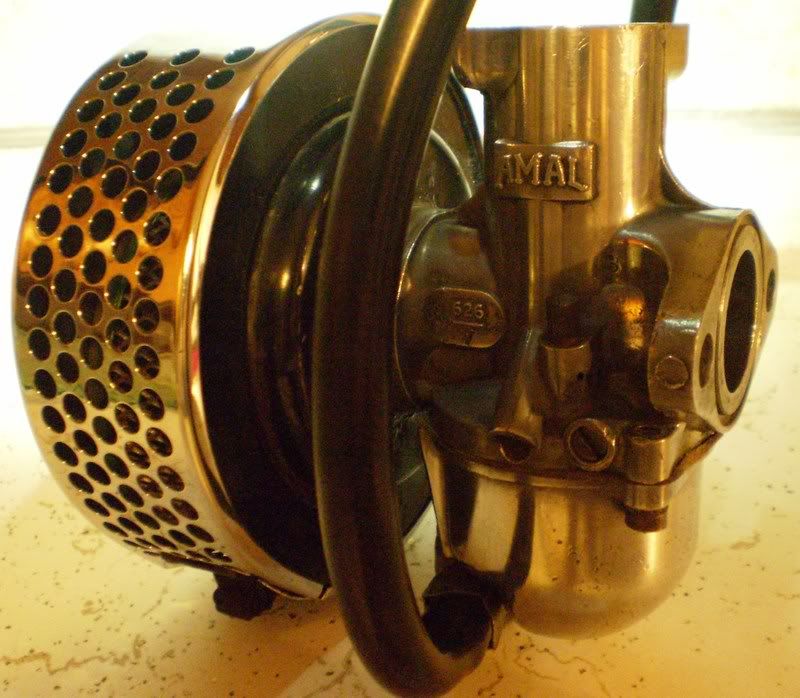 That uber cool 500 twin.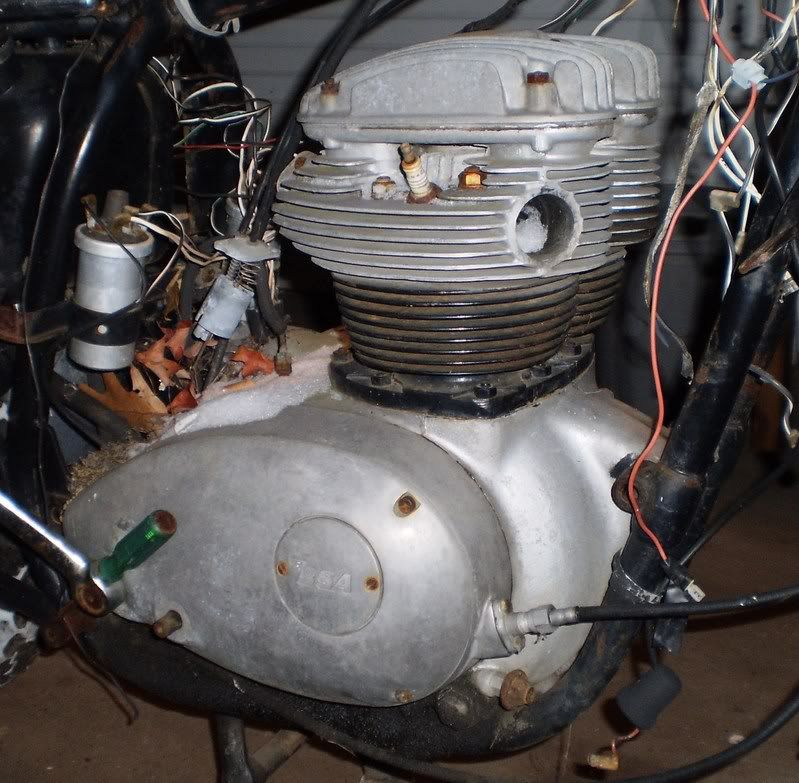 So well see where I go with this. But at least I have something to fiddle with this winter instead of staring out the window wishing the snow would go away.
---
Last edited by YZman; 01-27-2009 at

09:12 PM

.
I wish I had a bigger garage. The bikes, quad, and trailer are taking up my 2 car garage. Now, if I had a barn or separate, detatched garage, then I could find something to do while it's -10 and 4 inches of snow on the ground.

Looks like a good start on a worthwhile project. Keep us posted on the progress.

Tige
Good luck, You know what BSA stands for don't you?


Bloody
Sore
Ass
---
Fozzyber
/ jerry
09 dl650
(Vicki)
Farkles: -200lb meat Popsicle aka: the driver
-Scotts Steering Dampener, OEM Hand Guards, Trackside Heated Grips<= sux, GIVI Engine Guards. GIVI windscreen, ProTaper ATV high bars, Aprilia Tuono Mirrors, EB Fuse block, and horn relay kit. Stebel horn, Givi Side racks, madstad, zuk gel seat, garmin 760,LIN 3 tail light, 15T front gear, E36 & E45 Side cases, E55 top box
http://www.cypressgraphics.com/motorcycle.html
Pull the jugs! Lessee what she's got in there! You're going to want to media blast those things anyway. JUGS JUGS JUGS JUGS

Nice project ya got there too.
---
$tromtrooper
Join Date: May 2005
Location: Central OHIO "Go Buckeyes"
Posts: 16,316
As I found out the last couple of days.....nothing quite like riding a snowmobile, when the white stuff is on the ground. I just got home from a big sledding trip in Wolverine......had a freakin blast!!!! I do like your new little project, should prove to be quite a challenge as well as time consuming. Keep us updated on your process.
---
BRIAN "GO Buckeyes, GO Wildcats"!
2015 DL650 XT "Hector"
1997 Honda Valkyrie 1500
custom
"Dolores"
---
Last edited by Big B; 01-16-2009 at

09:21 PM

.
" I gots the cure to the winter blues ".......

Dude.....that bike rocks!!!!! Love the project!!!!!


For me, it is all about my son's XL600R......and the work I need to do to my DL650.

Here's the list....

1. Check the Valves
2. Install the Engine Guards
3. Install the Sonic Springs and New Oil
4. Do some foam work to the Tall Touring Saddle

Yep.....I got projects as well........
---
Big John

2007 DL650 - Gone but not forgotten
Well I got the motor pulled today. Spent a good portion of the morning hosing the entire bike down with PB Blaster to reverse 40 years of corosion.

It looks like whoever had this before me (not my wife uncle that I got it from) was in the process of taking the motor out as 1/2 the work was already done for me. But I still had to call in a friend for help as that motor is one heavy bastard.

Its currently sitting on the workbench with PB Blaster in the cylinders working its magic on the rings. Its locked up at the moment. I assume from sitting. Might head back there tomorrow (its at my parents they have more room than I do) and get the head removed so I can start tickeling them pistons with a block of wood and hammer.

Ill try and bring the camera over next time I visit it. Till then.
Quote:

A total basket case 1969 BSA 500 Royal Star.

Its rough...Its real rough
But that's the beauty of the project. Think of how great it will feel and how beautiful the bike will be when you bring it back from the brink! Can't wait to watch the pictures and see the final result. Good luck.
I've restored a 1974 BMW and enjoyed the heck out of it. When it was done the bike was so pretty I was afraid to ride it.
---
Greg "Pinkman" Pink
Leesburg, FL
K4, Flat Black Club #135
Well I gotta tell yas my goal is not to restore this bike. It may have been for a little but. but taking a quick inventory of what is wrong/missing quickly set me straight. Im not made of money and am not looking for a project quite like that.
So what I am looking to make is a Bobber. I like the looks of a Bobber way more than the stock bike so Bobber wins out. Hopfully it will end up looking something like this
Very cool, that looks like it might be a fun multiyear project.
---
Roger ('14 Tenere ES, COG 5903)