Swinging Bridges Ride?
---
---
2009 Versys
2008 wr250r
i was there, but didn't bring vee...as i was afraid this might happen.
poor guy, i heard he had just bought bike...both sides were rashed up, and he was all muddy on his left side.
i took klr and had a blast, i had to head for home sun morn due to a completely worn chain...and i live near indy. first leg was 240miles and was prolly 85% rock road! second leg was to be 300 miles! i didn't think my chain would make the second leg and the 400+ mile ride home, i had no more adjustment left and it was grinding and popping...so i pussed out and limped on home.
more pics.
gary,
thank you for a well thought out ride. it was excellent. to bad for me, i had to bail and head back to indy sun morning due to a completely worn chain...otherwise i would have rode the second leg sunday, but don't think the chain would have made it.
i didn't get a chance to take many pics, cuz we were having to much fun to stop. here are the ones i got.
at motel sat morning...still raining!
1st gas stop, group keeps gettin larger.
pretty fun stream crossing, couldn't get off bike for better pics as bike sunk into soft gravel.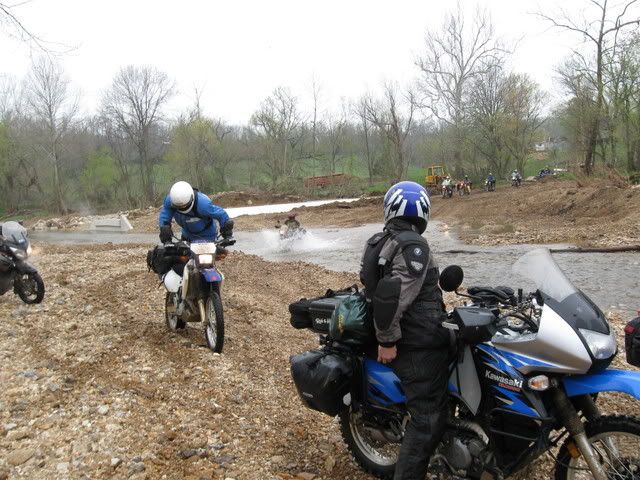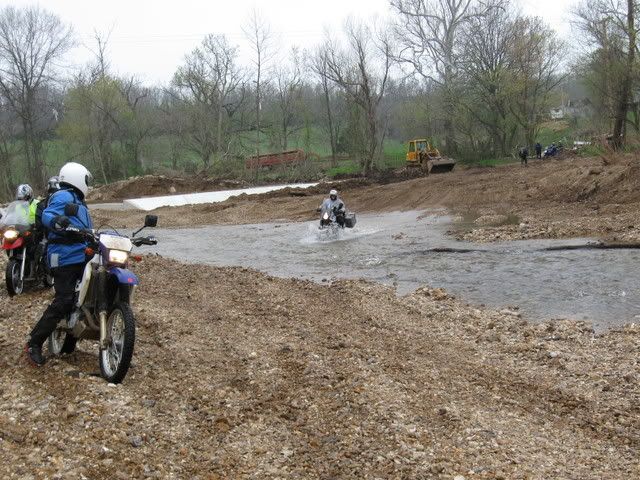 couple of the swinging bridges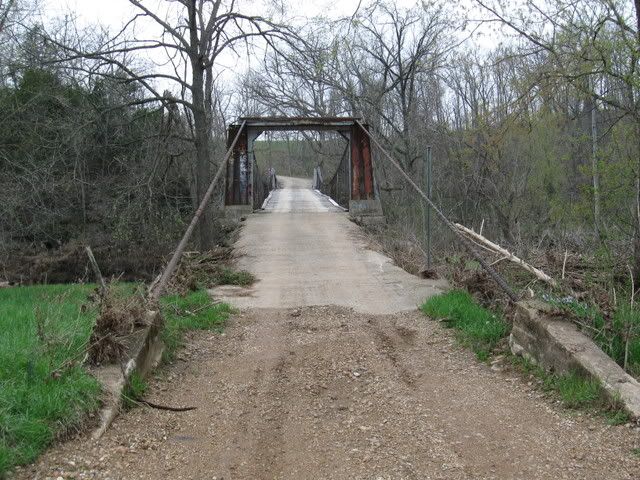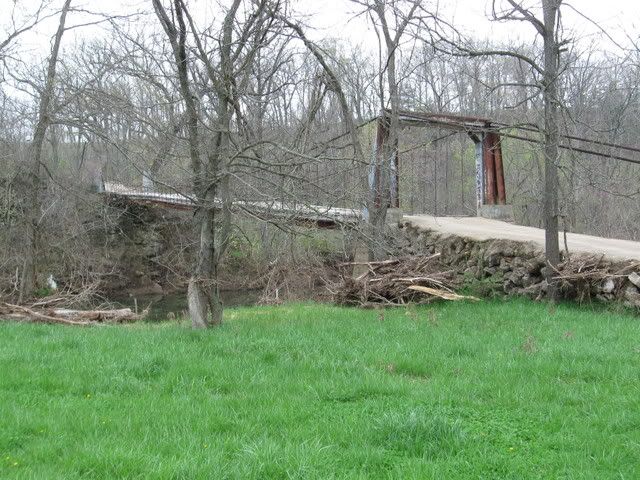 another crossing, this one a bit deeper...i filled 1 boot with water on this one. and was at rear of pack, so didn't get more pics.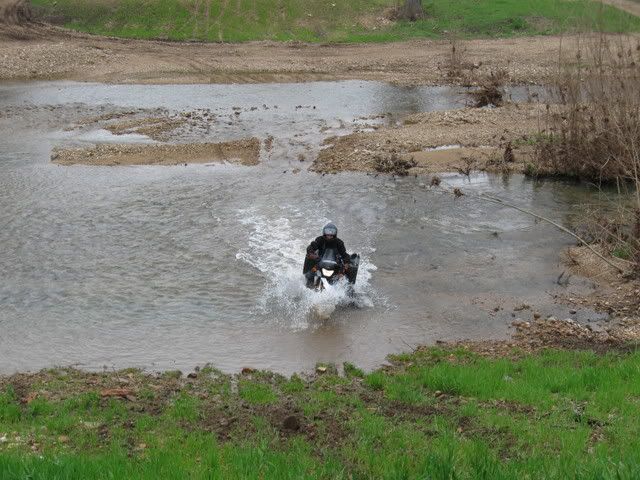 finished up at the elbow inn for some eats. the owner was beside himself, couldn't thank everyone enough for stopping in. food was pretty good..and cheap too!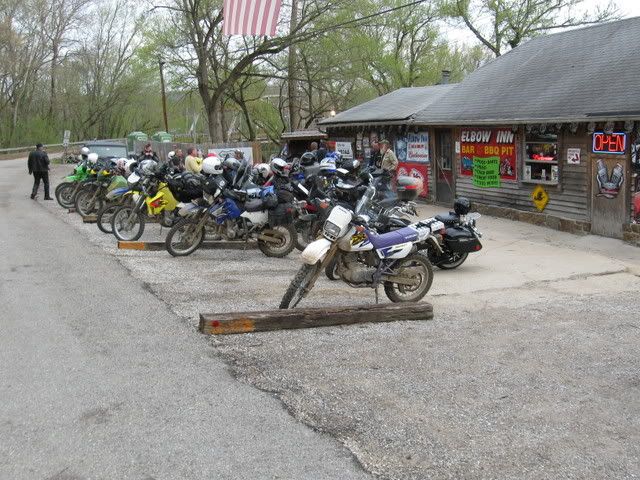 still shitty cuz i missed the 2nd leg of trip...so anyone with pics of second leg...post up, so i can see what i missed!
---
see u on the road....scag!
tim