Moonshine Lunch Run 2008
---
We're getting close to the Moonshine Lunch run:
http://moonshine-run.com/Moonshine/
I really hope to make the event this year but it'll depend on my getting the new Vstrom from Suzuki in time. I missed last year due to an ice storm (though 300+ bikes still made it for the event), but I went for a Moonburger a few weeks later.
If you ever wanted to ride to nowhere for the simple pleasure of doing it, this is your event. People come from all over, even the west coast.
Join Date: Mar 2007
Posts: 47
I'm planning on being there for the Friday night dinner and most of Saturday. If I leave Chicago early enough on Friday I will join Tim Yow for his "Elephant Ear" excursion.
Assuming the Vee arrives in time, I'm riding over Saturday morning.
Cool, I live right across the road, not from moonshine, but from Terry.
Wow cold and wet was the word for 2008. Much colder than last year 38 degrees burrrrrrrrrr, wind gusts to 30 mph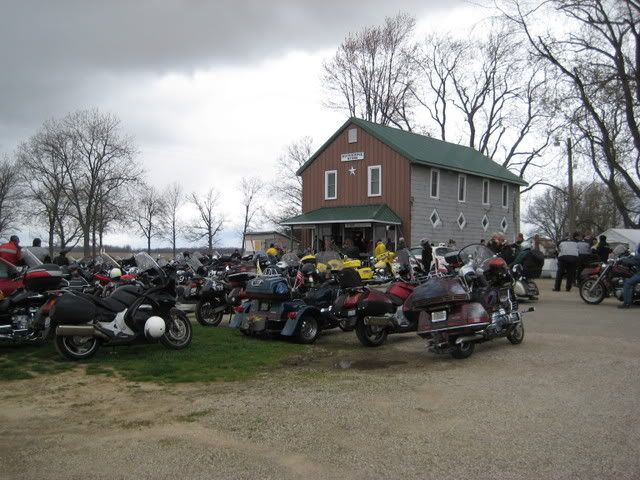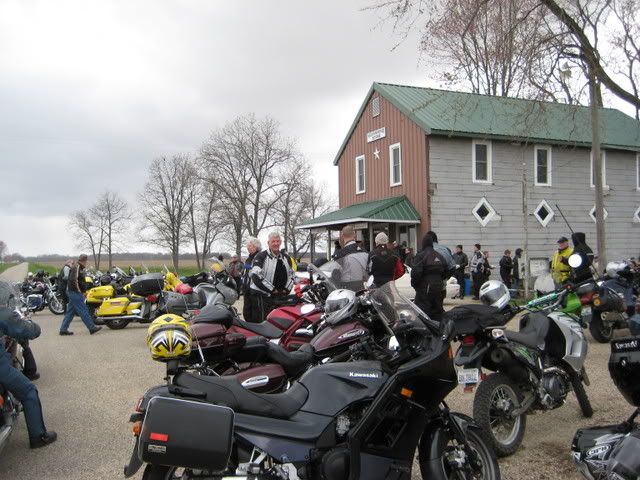 Cold and wet indeed! When I left Indy at ~ 8:30am it was 36F and raining. I met up with my father and we rode the 116 miles to Casey, IL so we could sign in and pick up a T-shirt before riding on to Moonshine. Rained off and on all day, and nearly the entire way home. The bank sign down the street from my house said 39F when I got back into town. BRRRRRRRRRRR!!!!!
Still a great day though.
My Vee:
moonshine lunch run
---
Wow Wingspan ! It took some "gonies" to make that ride to moonshine, but glad you had a good time. I had planned to go for the last two months, but do to inclement weather and a couple of "woosy" riding buddys backing out because of weather, I didn't make it. Hope to make it next year though. Stromfrugal