Stromthusiast!
Join Date: Apr 2006
Location: Gurnee, Illinois
Posts: 115
Moonshine Lunch Run
---
This event has become a classic, and it's only in its 3rd year...
You can read about it here
http://moonshine-run.com/Moonshine/
Basically riders from all over the country show up for a burger...
A free event, there will be close to 500 riders there.
I went last year, and will be heading to Casey, IL on Friday, and heading back on Saturday...
If you think it is something yo want to do post up a response and be we can say hello, and maybe ride some.
SeeYa
DavidLSI
---
3 miles on p/u 4/22/06 55,700 as of 6/14/09 and climbing..
I'd go but its a bit far. Hopefully I'll be able to do this next year!
---
dl650k5 -fully farkled- 65k miles. Sold but not forgotten
2006 fjr -roadrunner
Stromthusiast!
Junior Trooper
Join Date: Mar 2007
Posts: 2
I live less than 2 hours away, been there not too long ago and had a Moonburger. Sure, it was worth the ride. I didn't register due to not really being sure what my weekend was going to be. Got up this morning with nothing planned, and it was pouring rain and hovering over 32'. After spending a week on the Wee-Strom last week, I decided to stay at home and get caught up on Stromtrooper stuff.
To all those that went, you are animals, Here Here!
100% free webcam site! | Awesome chicks and it is absolutely free! | Watch free live sex cam - easy as 1-2-3
Stromthusiast!
Join Date: Apr 2006
Location: Gurnee, Illinois
Posts: 115
Report in two parts...
---
Part A)
My wife as well as several others, some riders themselves have the same question, why ride through the cold and possible rain, all for the expectation of a decent cheeseburger?
Well the Moonshine is not about the ride, in this case it is about the destination. Moonshine is about the people you meet, riders from everywhere. The type who put on miles that make my own total seem small.
We made it down to Cole's Memorial Airport in 3 1/2 hours. Actually early I waited for the Moonshine crowd to show up and the Seeker went off to meet another friend and go searching for some ghost towns.
I was not the only early arrival and sat down with some gold wing riders, all local guys. A farmer, a machinist and a semi retired gentleman who put in a few days a week at the Walmart. We all had the Elephant Ear sandwich split some onion rings and fried mushrooms.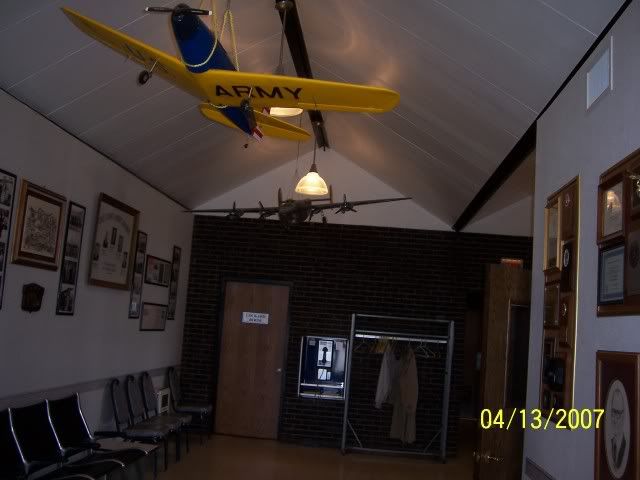 As promised it was a colossal sandwich, warm and tasty I asked for an extra but and made two sandwiches, the other did there own thing.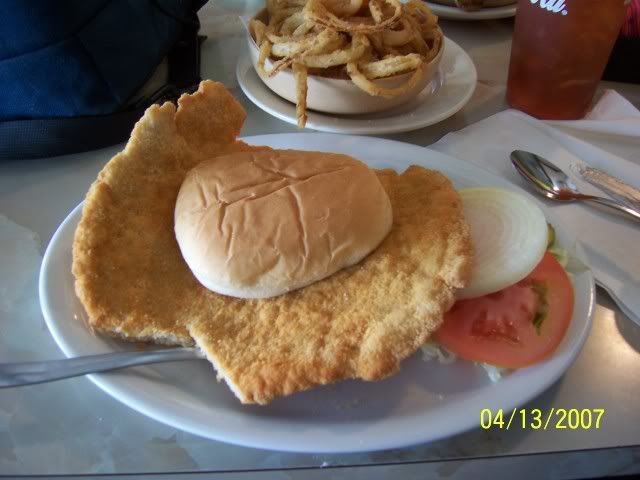 I met a rider from Texas who sung by on his way home from Pennsylvania. When arriving home hell have made a 3000 mile loop. Through the same snow storm that storm had me wondering if I would go.
I met two riders who rode in straight from Maryland, if I remember right they came from 3 times farther than I did.
I met another in the growing list of inspiring women riders, around my mom's age she came from Texas.
I met the owner and collector of pretty neat place. They restore vintage race cards, and machine parts for pre 1940 cars. A man who has over 6000 pieces in in military collection and who is about to take over an old three story building in town to house is 30 plus vintage cars and military stuff on there own levels, Along with a shop on the first floor.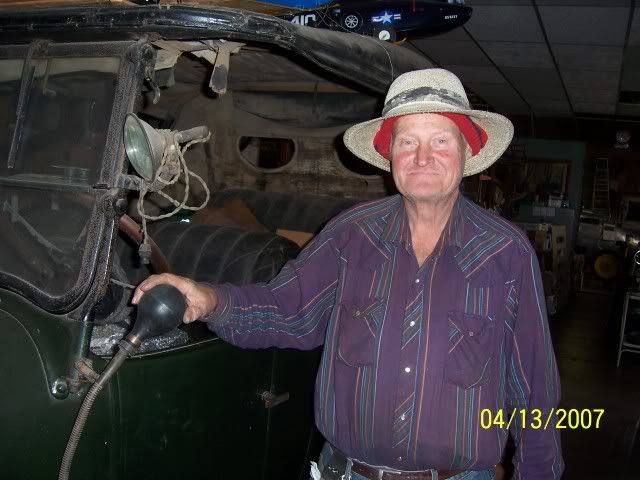 ---
3 miles on p/u 4/22/06 55,700 as of 6/14/09 and climbing..
Stromthusiast!
Join Date: Apr 2006
Location: Gurnee, Illinois
Posts: 115
Part B
---
Part B)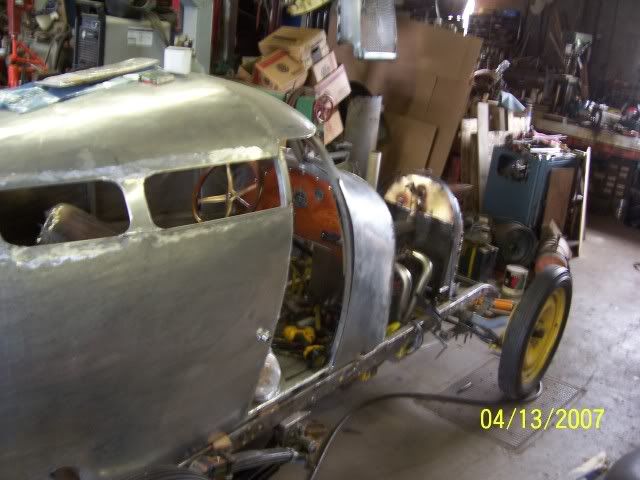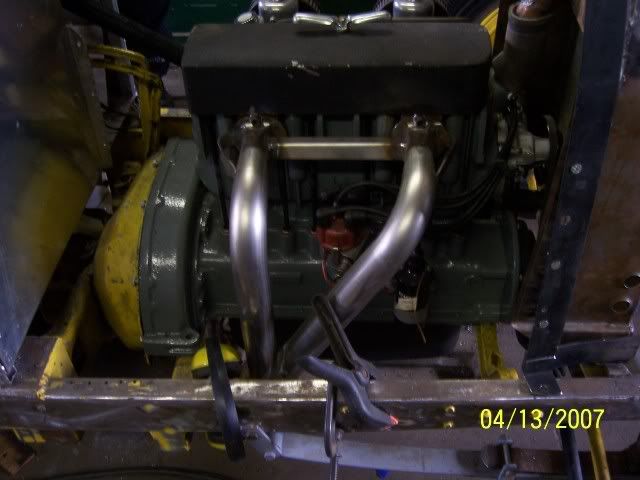 I met a gentleman who went down to pick up his new BMW and it was too big for the trailer they brought so he rode it home. Just happen to have all his gear with him, another rider who said come on mother nature give me your best and got himself home.
I met a rider from Georgia rode up for Moonshine and too visit friends and family. Will be back to work on Monday morning.
I heard stories about rides to Montana.
I spoke with a guy who rode the same ride I am going on (ATL2007) in 1975 on a Honda 750, two with camping gear.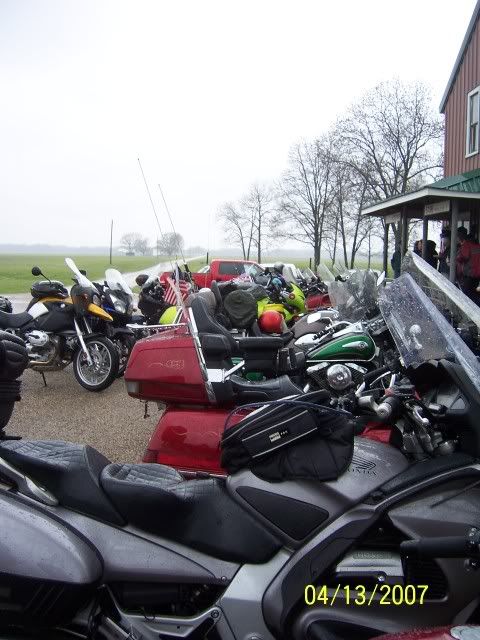 I talked with a Viet Nam Vets, who razzed me about my GPS unit, only to pull out his phone with to show me the GPS function.
I talked to a ST1300 owner who fabricates these rear tip-over bars, 1/2 steel round round stock bent and beautifully welded, then powder coated to a glossy black. They only fit the ST1300 replacing bolts that hold the frame together. He told me about the nervous time had when he decided to tip his own bike over to test the set up the 1st time. It successfully protected the expensive side cases. Not his real job, but a side line he has fallen into.
I met Murphy a distributor of custom things for your motorcycle, he proudly show his side cases. He had a Concourse repainted and all decked out with as huge variety of farkels. He tell me the side case are a new product that is equal to the Givi for less money $500.00 or so dollars includes the mounting brackets. When I woke up this morning they had his partners bike all taken apart. He fixed a spark problem with the tools on hand and was at registration shortly after.
The names will fade away but the inspirational meetings will stay with me a long time. Meeting riders is definitely the real reason to go to Moonshine. Talking with others only sparks my desire to go see new things.
The ride home was not pleasant, about the worst conditions I have ridden in in my short time on two wheels. Cold and raining we even hit some falling slushy stuff that really did not stick to the road. 200 miles and wind gusting from right to left, a real carnival ride. I was soaked but but not freezing, my hands toasty but drenched, thumbs up to my new electric gloves.
Will I do it again? I am looking forward to next years event already.
SeeYa
DavidLSI
---
3 miles on p/u 4/22/06 55,700 as of 6/14/09 and climbing..
Stromthusiast!
Join Date: Apr 2006
Location: Gurnee, Illinois
Posts: 115
Here is the video high-light video
---
---
3 miles on p/u 4/22/06 55,700 as of 6/14/09 and climbing..