Turning DL650 reaer suspension knob makes no click sound
---
When I turn the adjusment knob for the rear suspension, it does not click, and it's real easy to turn. Any ideas why? It's a 2007 Wee. I though it is supposed to make a clicking sound? And it shouldn't be so easy to turn it? The screw holding the knob on seems tight enough so I don't know what is going on.

Basically, it makes me think it is doing nothing.
Super Moderator
Join Date: May 2005
Location: Central OHIO "Go Buckeyes"
Posts: 16,659
You should easily be able to tell if the shock height is adjusting, mine doesn't always have a pronounced click either.
---
BRIAN "GO Buckeyes, GO Wildcats"!
2015 DL650 XT "Hector"
1997 Honda Valkyrie 1500
custom
"Dolores"
Alright; I was just in the shed where i keep my bike, and just out of curious grabbed it and turned it a little, just to see what it was like. I will try again and see. There was no clicking, or any kind of incremental sensation whatsoever. Just turned smoothly the whole time.

I weigh 185, and I sometimes let my nephew ride on the back he's about 70 lbs and growing. I bought it used from an older guy that probably weighed about 160, but i think he may have had luggage too but not sure.
Stromthusiast!
Join Date: Jul 2017
Location: Palawan, Philippines
Posts: 179
I've always wondered about this too.
I'm assuming it comes from the factory set roughly in the middle. As I'm about to fit Givi hard panniers and rack, I gave it a turn expecting some sort of indication, but nothing. Just seemed to turn with some slight resistance. I turned maybe 1 full turn clockwise ...... couldn't sense anything, so turned it back!
If it doesn't 'click' then how many turns lock-to-lock does it take?


Sent from my iPhone8
FORUM GODFATHER.....R.I.P. PAT
Join Date: Jan 2006
Location: Evanston IL USA
Posts: 38,049
There is a ball and spring pair of detents sitting in two of the four holes in the top disc. If the hex nut is removed while horizontal, the springs will pop the balls out and probably follow them, ending the clicks. You really don't need them as you can still count turns and check how many of the five lines you can see on the shock body.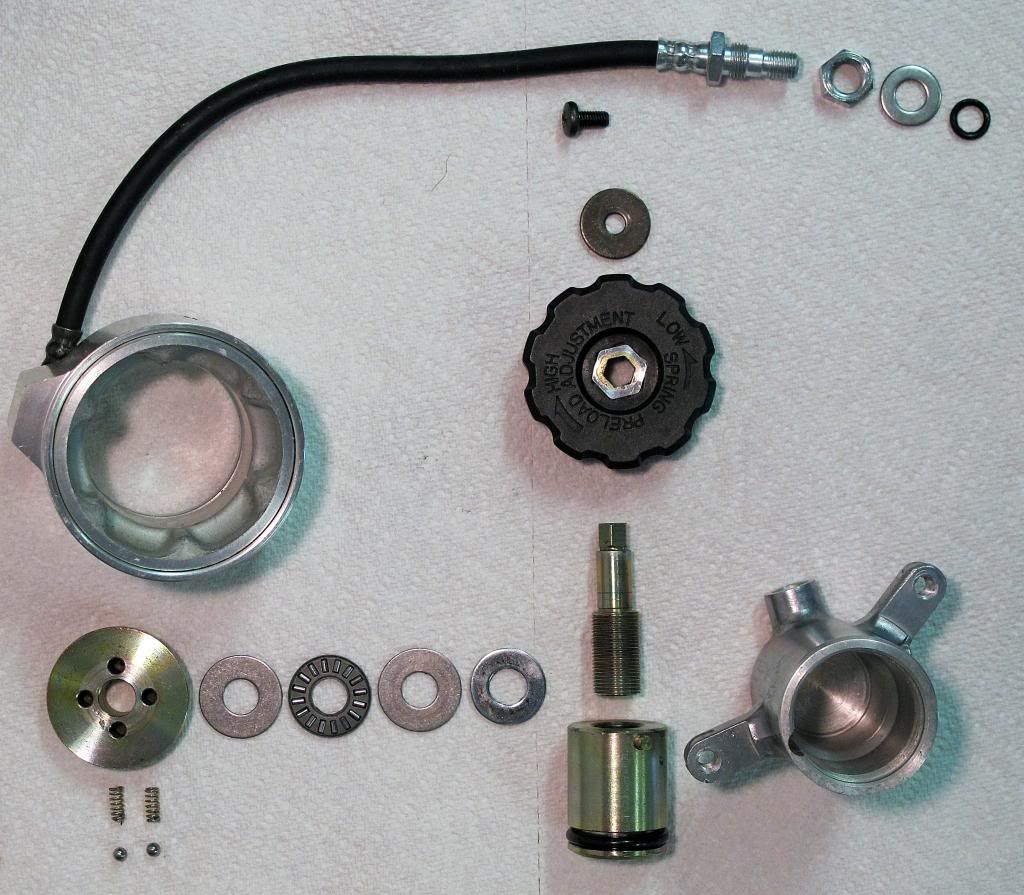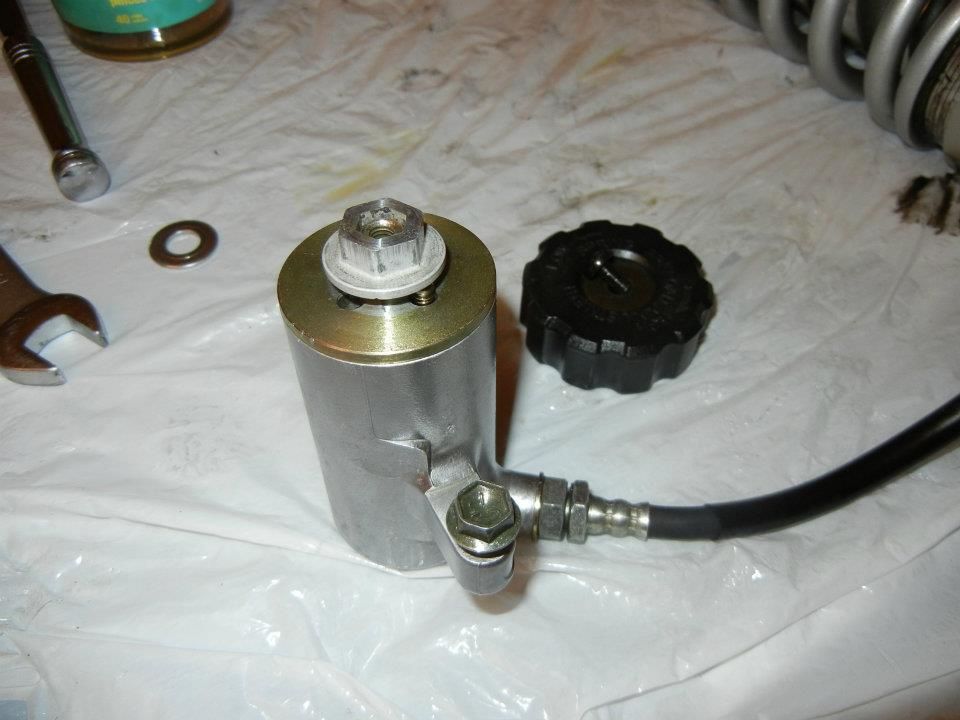 Stromthusiast!
Join Date: Mar 2011
Location: Pasadna area
Posts: 13,899
It's the 5 lines on the body that you will see when working the knob that are the indicator of the effort working.
And just to be clear, you have to turn the adjuster many, many, many times. You're basically screwing in a piston that pushes oil to extend the large piston on the top of the shock, so it takes several turns.
---
2002 Suzuki DL1000 V-Strom, Dark Metallic Space Blue
1983 Suzuki GS850G, Cosmic Blue
2005 KLR685, Aztec Red - Turd II.2, the ReReTurdening
FORUM GODFATHER.....R.I.P. PAT
Join Date: Jan 2006
Location: Evanston IL USA
Posts: 38,049
I think there are about 30 turns lock to lock.