DL1000 Plastic off/on...my way
---
---
[SIGPhttp://wildbillsgarage.com/IC][/SIGPIC]
FORUM GODFATHER.....R.I.P. PAT
Join Date: Jan 2006
Location: Evanston IL USA
Posts: 38,049
At the 2:11 mark, the grommet in the side cowling is missing. That happens a lot. When installing the side cowling, be careful to mate the parts. A little silicone grease in the center hole will help keep the grommet from being pushed out. This is how it should look. The procedure is also covered at
Fuel Tank Removal How to, 650 & 1000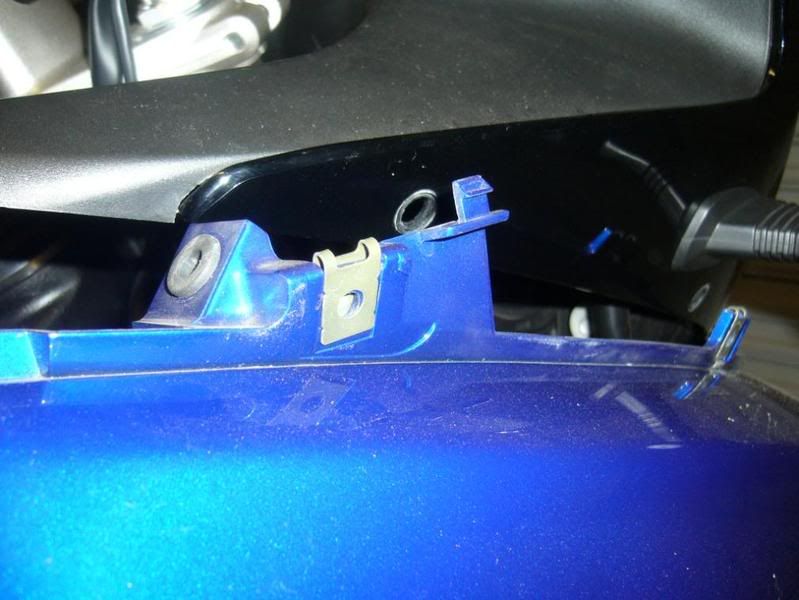 Here is some more detail on the plastic rivets from
Plastic fairing rivets (Push pins - pop rivets). How do they work?
The plastic push rivets are commonly $6 for a pack of 10 in many motorcycle shops. Some auto parts stores might also have the same fasteners.
---
"Older people who are reasonable, good-tempered, and gracious will bear aging well. Those who are mean-spirited and irritable will be unhappy at every period of their lives.

"Let each of use properly whatever strengths he has and strive to use them well. If he does this, he will never find himself lacking."

Marcus Tullius Cicero
44 B.C.
Does that include the two larger diameter ones under the front cowling used by the DL1000?
---
Livin' the dream