Motorcyclist - Alaska by Motorcycle
---
---
.......Chuck
blue '04 DL-650
dark cherry '07 FJR
AARP member!
WOW, what a trip. Thad says he is not a writer........bull. Wish I could write as well. Beautiful pics and well written. Been to many of those places and always grin when I read of some one else travelling there and on a bike too boot. I am trully envious. Thanks Thad for all the renewed memories.
---
05 / 650 in blue
88 / KDX 200 in green
81/82 DT 175 Yamahussies
79/SP 370 Suzuki-bad bike-no keep
78/ GT 750 water pumper
75/Suzuki 125 RV
That's the article that sold me on the Wee-Strom.
been there, done that, got the stickers!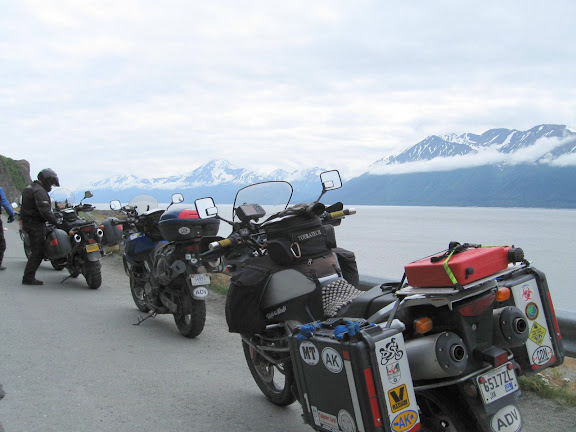 A ride of a life time, hope you all get to make it some day!!!
Coop
---
Robert "Coop" Cooper
03 DL1k
00 KLR650
Alcoa, TN
I come from alaska and am now in washington state.... i have driven the alcan and the cassiar highway..this summur my old man and i are ridding up togethor..i can't wait should be awsome and also going to hit up the dust to dawson ride when i am up there....
---
Silver strom #1
f-it you get 2 chances.....