Black Dl1000 in Phoenix AZ, from Mass
---
Past couple days have seen a Black V strom that's parked in the spot next to me. Never seen it before and it has a Massachusetts plate so I don't know if it's "visiting".
Anyway, pics.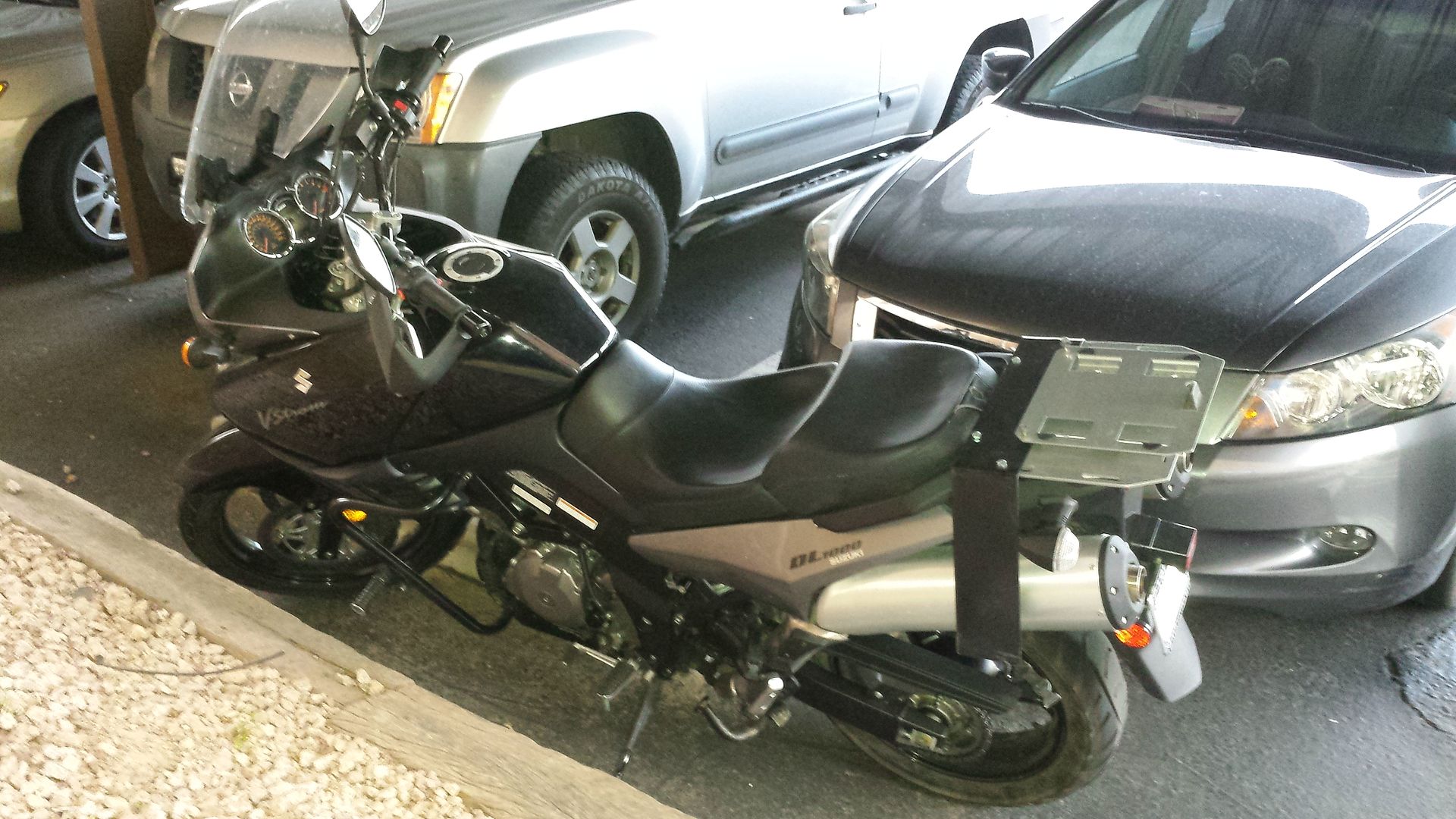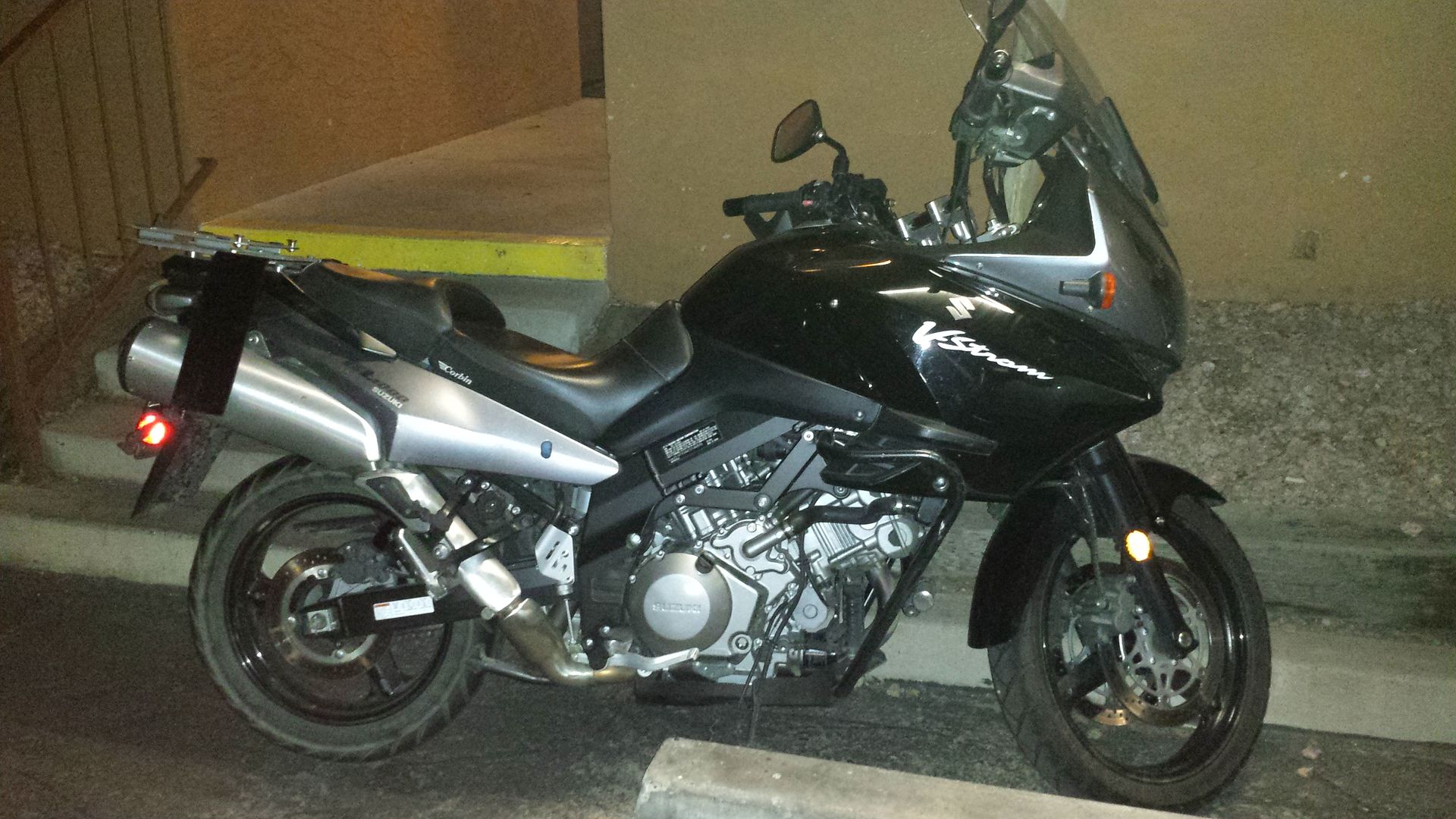 ---
Street: 2006 Suzuki "Wee"-Strom.
Dirt: 2003 Suzuki LTZ-400.
2004 Honda CRF230.

2003 Ducati Monster 620Sie (Sold)
2001 Honda XR650R street legal(Sold)
2006 Ninja 250 (Sold)
2001 KTM 520MXC (Sold).
+ more off road bikes sold.