Stromthusiast!
Join Date: Nov 2004
Location: SW of the GWN
Posts: 333
Best Allround gear?
---
I have come into a little wind-fall and have earmarked it for a jacket and pants. I live on the Wet Coast at the 49th parallel, so versatility for hot and cold plus weatherproof.
What is the best allround clothing in your opinion?
'Stich, Cycleport, Marsee, Other?
It must have CE rated armour and come in colours other than Black, BTW.
Bring 'em on.
---
'15 Red DL650
Subaru Outback X/T
Brody Mtn Bike

Give 'em a twist, a flick of the wrist
That's what the showman said...
My Stich Darien overpants have been a great investment. Very versatile, and great for the changing climate here in CA. Wore them over shorts for a nice warm mountain ride this past weekend and then over business clothes for the work commute. They do come in colors other than black too.
Stromthusiast!
Join Date: Jan 2006
Location: Rockton, IL
Posts: 319
Dollar for dollar, nothing beats Aerostich..

Even after it's long worn out, some idiot will pay you for it on eBay and be happy to have it..

My Darien was used when I bought it, (see line above) and I've worn it for 4 years, and it's holding up strong as ever.. It seals up nice when it's cold, and vents nice when it's hot..

I couldn't have asked for a more perfect jacket.. And I have several MC jackets..
---
humbug
I personally doubt any brand beats Cycleport for quality or saftey. (Just one man's opinion)

You will pay a premium price for it though.
If you want to go "El cheapo",i would recommend Fieldsheer Hydro.Since i have it ,i rode different temperatures including rain.It kept me warm when it is cold.For warmer weather you need to remove liner and open zippers.
I paired it up with a cortech pants.I call them "portable sauna".I think it helps my thinner look.
---
2006 Red V-Strom 650
Join Date: Jul 2003
Posts: 49
I'm running a Rev'it Cayenne jacket and Ultimate pants. Great gear. Vents excellent, with the rain liners in I have not been wet yet, and it is toasty warm with the insulating liners in. Great quality stuff.

Spendy, but worth it imho.

Jacket comes in a few different colors, but pants only come in balck.
Ditto on Cycleport, if safety counts then there are the one.
Stromthusiast!
Join Date: Aug 2006
Location: Longmont, Co.
Posts: 88
I second the Aerostich Darien jacket and pants. They are extremely well made and have never leaked a drop of rain. Customer service is great. In addition, Andy Goldfine, the owner, is a nice person and dedicated to biking. You get a 10% discount if you go to the factory in Duluth, Minnesota.
I'm going to put my current Darien jacket on eBay and order their high viz colors.
---
2006 DL 650 in red
Motech center stand
Funky radiator guard
Givi windscreen
Givi topbox
Hot Grips
MadStad brackets
Stebel Horn
I wore my Spidi Admiral this summer in all kinds of weather. From 115F in Vegas to 40F in Yellowstone, to pouring rain in Zion. Earlier this spring I wore it on a ride to Phoenix, going over the mountain at 5am with snow on the side of the road. It had to be mid 30's F. All this with just a wicking shirt on and shorts. Except to Phoenix I had jeans on that time.
It is just as easy to put on as my stich was, and it has CE rated armor. It also looks and fits better than the stich did.
But they are both excellent suits. And they will both save your ass in a crash.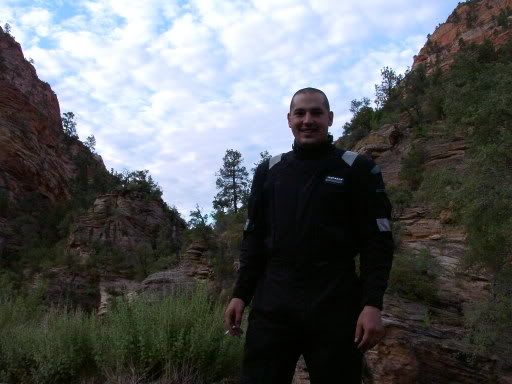 Join Date: Aug 2006
Posts: 21
I just bought a Belstaff Challenger Jacket and Pioneer pants after searching for something to handle cold/wet conditions in Minnesota. I have to say this stuff is off the map as far as quality. I ordered two different Darien Jackets and returned both of them due to fit issues. Tried on the Kilimanjaro and the quality wasn't even close to the Belstaff gear. I am 6'1" 190 lbs 44 chest 34 waist and the Belstaff fits like it was made for me. I just picked it up this week so I can't offer a ride report, but its waterproof and warm, only dig on the gear is it is NOT designed for HOT weather.

A lot of great gear out there but the Belstaff gear works for me.