Touratec Zega Pro Panniers
---
G'day all, I have just bought a new 650 and am looking at luggage options. Has any one got the new Zega Pro panniers, would love to hear some reports on them before I lay out $2200 Aus.
Thanks
Stromthusiast!
Join Date: Jul 2009
Location: oberon NSW oz
Posts: 69
G'dayGareth,
Have a look at locky's panniers on my bike (made in oz)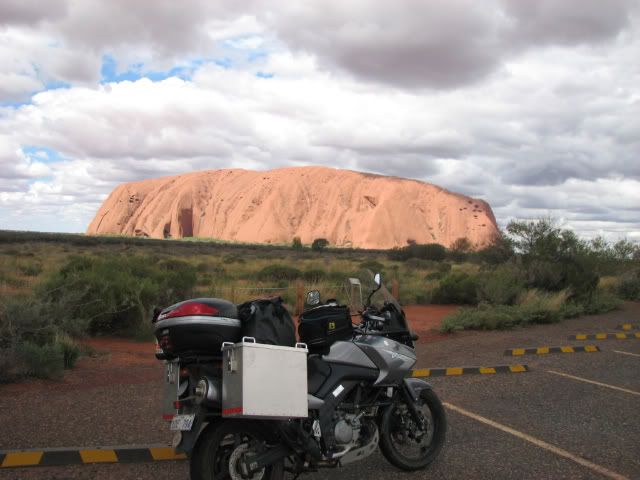 I'm very happy with them, especially at a1/3 of the price of touratec.
If you have a look round the site he's on here somewhere.
---
DL650k8
Looks good, are they from the sunshine coast??
Stromthusiast!
Join Date: Jul 2009
Location: oberon NSW oz
Posts: 69
Yep , somewhere up there
---
DL650k8
Scroll down until you find Thunderbox toolboxes. [halfway down page 2]
Under tray ute box $169 each.
Side opening lid, key lock.
You would still need to make/buy racks and modify to mount them but hey you can do a lot with the left over $1800
The dimensions are listed so you can compare the size to "proper" alloy pannier boxes.
Some brackets from Bunnings on top of them will make it easy to tie stuff on and no need to remove it all to get in to the box.
http://media.supercheapauto.com.au/s...t%202010v2.pdf
---
Ock. in Oz

I ride naked and unafraid.

Windsor (near enough)
NSW
Australia
---
09 "Wee"-Strom DL650 (Orange)
99 Harley-Davidson XL1200S
00 Bultaco
73 Bultaco Sherpa-T
69 Triumph Bonnie (Project Bike)
I have them and love them. Just make sure you fasten the lids before you take off. I learned the hard way, even had a lid ran over by a car a few weeks ago. Didn't damage the lid. They are more expensive than the alternatives.
---
Last edited by V-Tom; 11-24-2018 at

10:20 AM

.
Thanks everyone for you comments, there are soooooooooo many to choose from. But half the fun is in the research so I keep looking.