Stromthusiast!
Join Date: Feb 2007
Posts: 31
Solo versus Group Touring
---
Hi,
What is the general consensus of solo versus group touring. I am a soloist, but almost everyone I know insists that Group is the only way to go.
Any thoughts?
FORUM GODFATHER.....R.I.P. PAT
Join Date: Jan 2006
Location: Evanston IL USA
Posts: 38,049
Group rides bug me. It seems like somebody is either getting hurt or bored out of their minds. I always go solo. Other people like the camaraderie of the group above all. It depends on the individual.
solo
---
i find rideing with other people is dangerous as you have to allways be keeping an eye on where they are and anticipate what they are going to do . also when im on a trip i tend to decide which way im going when i get to the fork in the road . pluss i hate waiting for people to get there ass in gear and get going . i can get out of my sleeping bag and be on the road in 30 minites or less .
---
swann strom
$tromtrooper
Join Date: Feb 2006
Location: The gateway to Cottage Country, Ontario, Canada
Posts: 4,406
Its nice to have company when you stop for scenery, or lunch, but its nice to travel as you wish, without having to appease the group. Ride when you want to ride, stop when you want to stop. No need to have things work out for everyone.

I did a month solo trip last summer and it was spectacular. Only thing was there wasn't anyone to share some of the amazing stuff with. I did a trip this summer, with 3 friends and it was a different experience. Much more camaraderie but more discussions about the logistics of day to day.

I guess it really depends on your personal preferences.
---
DL1000K6

Proud to be a Road Toad...Member #5
Short trips (< 500 miles), done on a long weekend, I prefer a small group ride.

For anything longer in terms of miles/days, a female passenger is great. Group ride, not so much. Having to worry about other people skills and logistics preferences/complaints, gets old, quick.

Pure solo can get awkward after a few days. But it depends on everybody's personality/trip/reason for the trip.
I'm basically a solo rider also. Round trip to Alaska by myself. It's not that I don't enjoy riding with my friends, poker runs, rally's, dinner runs, etc., I do, but on a long trip it's nice to go when you want to, stop when you want, and eat when and where you want to. A riding companion or two does give you some peace about breakdowns and such but with the modern motorcycles nowadays that's not too much of a problem. I did join up with some great guys on my Alaska trip and we did the Dempster together but then we went our seperate ways. I always meet new people amd make new friends along the way. Large group rides for short distances are "OK" but not for long trips. Basically I guess it's up to you and what you feel comfortable with. just my .02
---
So many roads so little time!
CMA
PGR
HOG
91 harley dresser
04 Kodiak 450
06 DL650 wee-strom
Solo. If I had a small group I would meet in prearranged locations for spending the night, then get there however you want.

I did a solo ride this Summer. Had a great time, really paid extra close attention to my riding when I was away from civilization (Anywhere in Montana and Wyoming!) and always checked in with my family when I got to my destination for the night. I would also give them my destination for the next night so at least they would know where to begin looking for me if something happened.

The only problem with solo riding is I got lonesome. I enjoy visiting with people. If you camp it usually is not a problem finding someone to knock back a few beers or bottles of wine with. You meet some interesting folks that way.
Solo here also, was ridding to work last night and joined a couple of guys along the way (didn't know them). When we got to town we rode in behind another pair of bikes and all 5 of us were cruising through town. One of the guys on a crotch rocket just had to show off and poped a wheelie, almost hit the bike in front of him! That's why I ride solo, we turned off to the interstate and mister crotch rocket (old Yamaha 500) found out a V Strom can move on if it wants to!!! Cheers-BB
---
2012 Wee
I do solo trips but am more conservative in the places I ride (off pavement) and I do trips with a couple of buddies that I trust and have similar riding styles/abilities and interests and move at similar paces (on and off the bikes). The rides with a small group (2 or 3) of trusted friends are the most fun for me.
Me, myself, and I have a great time on group rides
---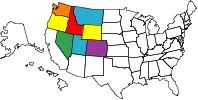 "there's no fighting in here, this is the WAR ROOM!"
2015 ktm 690r
The Divide, been there done that
Past bikes-
05 dl 650
07 dl 650
ktm 990