heated grips vs. heated gloves
---
Fall is in the air... 52 deg F. while riding to work this morning. Cold enough to wear the liner in my olympia airglide jacket. Got me to thinking about hands for fall and winter riding. Wondering if there are strong opinions for heated grips vs. heated gloves. I probably won't be riding in weather below 38 deg F., but I do have about 30 mile commute at speeds of 55-65 mph. I have hand guards which help with wind chill. Would heated grips plus a thinsulate glove be sufficient in these conditions?
---
The only true wisdom is in knowing you know nothing.
Socrates
[SIGPIC][/SIGPIC]
Stromthusiast!
Join Date: Dec 2008
Location: Pacific Northwet
Posts: 651
It is generally thought that heated grips heat the palms but the backs of the hands still get cold but they are more convenient in that they are always ready to use, you can't leave them at home. Good gloves for these are thin one or two layer palms with insulated backs.

Heated gloves heat the back better but the palms tend to not have any heating and therefore can get cold. They are probably a bit warmer but the better heated grips can pump out a lot of heat so the difference might not be as much as one might think.
---
DL1000K8

So what is it, am I a smart*** or a dumb***? Maybe I'm just an ***hole.
I put grip heaters on my Concours a few years ago, nice difference on the cold mornings. A year or so later I got Gerbing gloves. BIG difference on the cold mornings. All over warmth; palms, backs of hands, fingers, ahhhhhh...

I haven't put grip heaters on my V-Strom, though I may still. There are some mornings when it's not quite cold enough to use the heated gear, but the grip heaters are perfect for taking the edge off. You can certainly install them for a lot less money than you can get decent heated gloves, and it's not a big job to do. Might just go ahead and give that a shot first to see if they will be sufficient for your needs.
---
Rob

Ride every day, it's good for you.
07 650A | KLR250(x2) | KLR650 | DRZ400 | FJR
For me it came down to price. I think I invested a total of $50 into the heated grips. Buy the plug from Eastern Beaver and a 30 minute install and you're good. On the "high" setting the grips feel like they're burning my hands
and and the "low" setting the grips are very comfortable. I like them because they're convenient, always on the bike, just hit the switch. I suppose the back of the hand doesn't get as warm as the rest of the hand, but I don't mind. I only care about my fingers.
---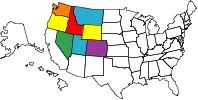 "there's no fighting in here, this is the WAR ROOM!"
2015 ktm 690r
The Divide, been there done that
Past bikes-
05 dl 650
07 dl 650
ktm 990
When using heated grips in cold weather it helps to wear the right gloves. When it's REALLY cold I use just the Gore-Tex shells from ski gloves or the like, without the fleece liners. The thin palm lets heat through, and without the liners there's enough space in there to let the heat circulate. Meanwhile the windproof outer shell keeps the cold at bay. Works for me. Leather gloves are useless in cold weather, heated grips or not.
---
2008 DL650A
2016 KTM 390 Duke
"All you need in this life is ignorance and confidence, and then success is sure."
- Mark Twain, 1887
Stromthusiast!
Join Date: Aug 2009
Location: Vancouver, BC
Posts: 1,096
My Oxford Hot Grips work great with a set of hand guards to keep the wind off the back of my hands. Much easier than plugging in hot mitts and when you turn off the Hot Grips you are back to normal for the warmer afternoons. Saves carrying multiple sets of gloves.
---
DL650A K7
Stromthusiast!
Join Date: Dec 2007
Location: Portland, Oregon
Posts: 234
I've only used grip heat, but I'm planning on a set of gloves soon. One big advantage of gloves that hasn't been mentioned is they will work on any bike with a power outlet. Grips are good for just the bike they are on.
---
Kevin

2009 R1200GS Adventure
2009 Wee ABS (for sale)
I need both but I'm a punk when it comes to cold hands.
---
Roger ('14 Tenere ES, COG 5903)
I prefer heated grips because they're always on the bike. I don't need them on really cold days because I'll already be wearing insulated gloves and that's enough for me down into the low teens. My heated grips get used mainly on those in between days when it's chilly but still too warm for winter gloves.
Oxford heated grips with Hippo Hands during the winter with my normal riding gloves keeps hands toasty warm into the low 30's. Take off the hippo hands as soon as weather permits and when it does get cold at night up here in the Sierra Nevada just flip on the heaters and once again hands stay toasty warm, except one time, in late spring, going over Tioga Pass a few hours later than planned, even at that it was just a chill on the back of my hands. Advantages you always have heat with you, just in case, and only need 1 pair of gloves.