Dash acc. mount from CosmoMoto
---
I got one of these off Ebay and really like it. Moved all my RAM balls from the bars to it. But unless you like the windshield all the way up, you'll need the additional bracket for $12. It's still a good deal.
https://www.ebay.com/itm/GPS-Bracket...53.m2749.l2649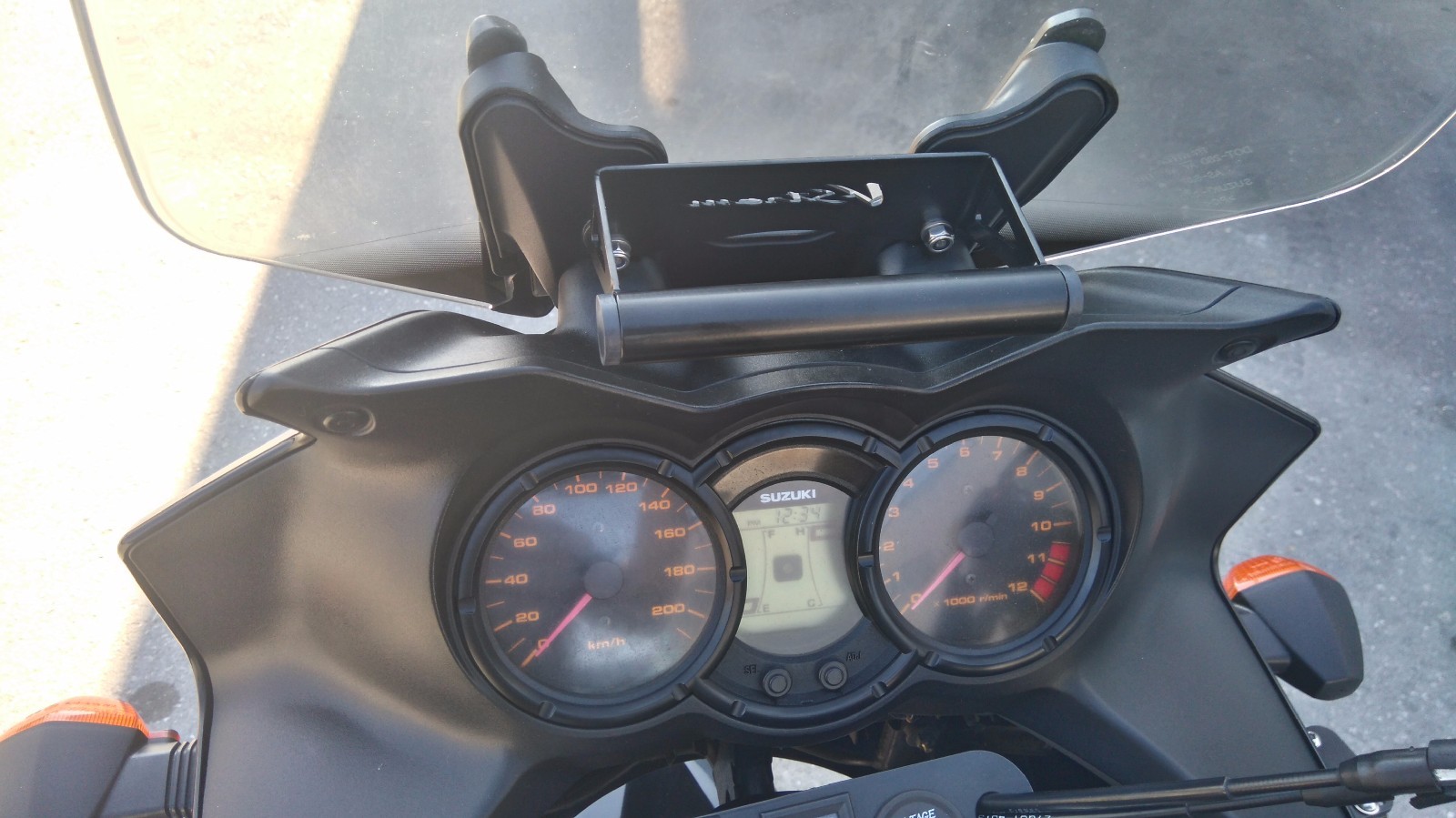 ---
"If you ain't slidin', you ain't ridin'!"
Super Moderator
Join Date: May 2005
Location: Central OHIO "Go Buckeyes"
Posts: 16,601
That's a 650 "unless you painted the chrome gauge ring", did you mean to post this in the 1000 section?
---
BRIAN "GO Buckeyes, GO Wildcats"!
2015 DL650 XT "Hector"
1997 Honda Valkyrie 1500
custom
"Dolores"
FORUM GODFATHER.....R.I.P. PAT
Join Date: Jan 2006
Location: Evanston IL USA
Posts: 38,049
Doesn't matter. Since the thing will fit Vees and Wees, I'm sending it the the general forum.
Stromthusiast!
Join Date: Dec 2014
Location: CT
Posts: 603
Looks like he just used the ebay picture instead of his own. Maybe he is the seller.
or just didn't want to take a pic of his bike.
---
_______________________________________________________________________________
There are 10 types of people, those who know binary and those who don't.

What I ride now:
2013 Honda GoldWing (The Lady)
2014 V-strom 650 (The Mistress)
Previously: 07 Ultra Classic, 95 Softail, 80 gs450l
Stromthusiast!
Join Date: Aug 2016
Posts: 21
Yes, the pic is from the ad. I figured he wouldn't mind a positive review. Sorry for posting in the wrong forum.
---
"If you ain't slidin', you ain't ridin'!"