Cameleon Chain Oiler
---
Just fitted the Cameleon Oiler to the DL 650.
Has had good reviews and seems up there with the Tuturo et al.
Compact unit, works off a hot switch mine is wired throught the Fuze Block.
Easy to find a spot to fit it to.
The oil is stored in a long flexible tube which can be routed around the frame with a vent at the highest point. The last photo shows the end of the tube, when in place it is velcroed up so it doesn't hang down. Stores about 6000 Klms worth of oil.
The rate of oiling can be adjusted fairly simply.
Have yet to take it on a long trip but will let you know how it goes. Have added a few photos.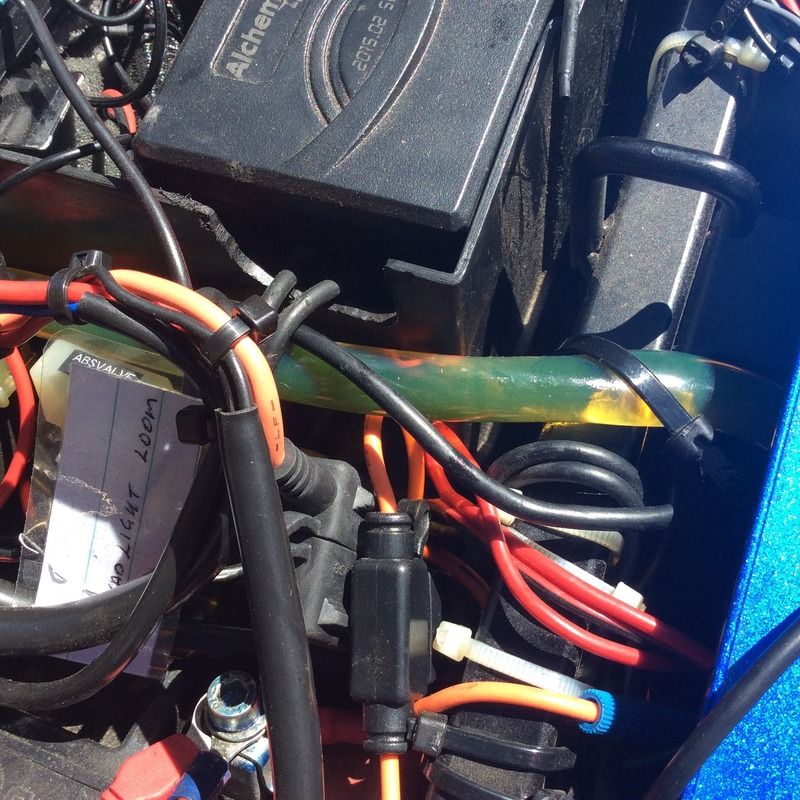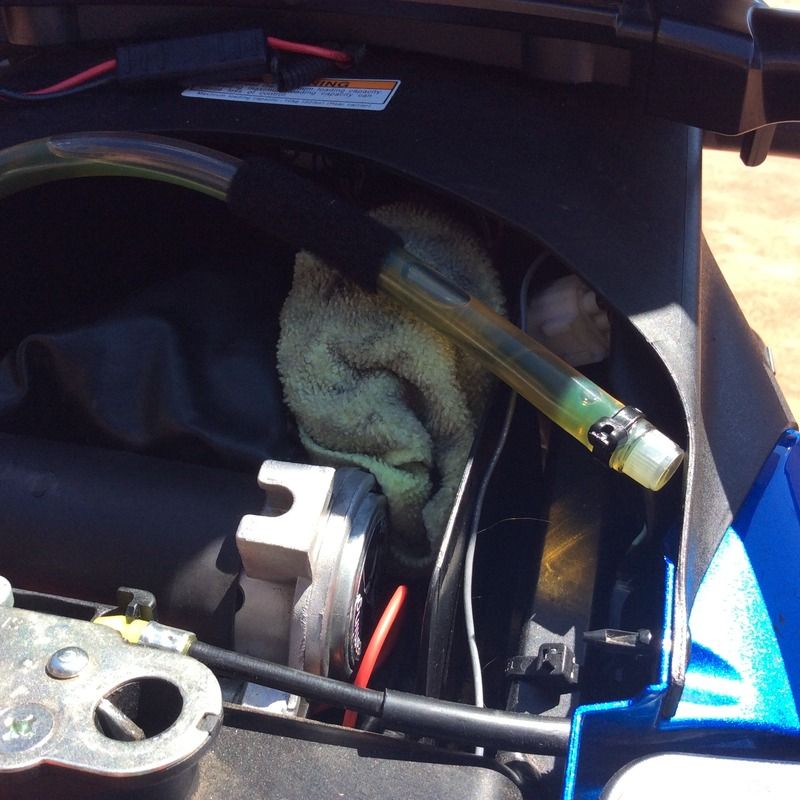 ---
I know nuffink, I see nuffink, It was not me, I was not here.
IBA #45920
FarRider #299
2015 Wee Strom "Piglet"
Givi crash bars, Barkbusters, Ravetech Bash plate, Ravetech Rad guard, Ravetech over dash Ram mount, Hyperlite flashing brake lights, Madstad bracket and screen, Augustus wind deflectors, Spot 3, UHF two way radio, Garmin Zumo GPS, Starcom intercom, Fuze block.
SW Motech Centre stand, Suzuki power outlet. Bike Alarm, Screaming Banshee horn, Led Flood lights, Tool tube, Andy Strapz Expedition soft panniers and frames.
---
Last edited by Sgt Schultz; 11-01-2016 at

10:46 PM

.
I think you may have to adjust where the oil applicator is located. In it current location the oil will most likely not land on the chain. You want the oil to drip on the side rear sprocket close to the chain between 4 and 6 o'clock. From there centrifugal force spreads the oil outwards to the chain.
Super Moderator
Join Date: May 2005
Location: Central OHIO "Go Buckeyes"
Posts: 16,667
I am not sold on that system yet, although I like the thought put into it.
---
BRIAN "GO Buckeyes, GO Wildcats"!
2015 DL650 XT "Hector"
1997 Honda Valkyrie 1500
custom
"Dolores"
I was looking at this one from China, price is good.
https://www.aliexpress.com/item/Foot...1-e81f18c10180
I currently have a Loobman which is also very cheap, from UK and works fine too.
I like the manual lube idea as you can just squirt more when needed, like if you run through a lot of rain, or mud or something, give it some extra. I suppose the auto oilers allow that too right?