How Much Time and Money Has This Forum Saved You?
---
Good Day All,

My Dealer told me that it would be close to $300.00 CDN to replace a fork seal. He figured that I might as well change the bushings as well.

After using the "Search" function and reading a few posts, I spent 10 Minutes and cleaned bug guts off my Fork Oil Seal with a Swiss Army Tooth-Pick.

Saved 3 hours shop time and parts.

Blessings,

Christopher.
Excellent. Now why not toss a few of those saved dollars at the site!
---
I've saved money on this site. That's why I started feeling like a cheapskate and sent $ to howboucha to become a $tromtrooper& help cover site costs. I just saved over $30 monday on my dynojet pc3, thanks to mightyshep's link. Custom burned for my leovince exhaust too!
A lot...too much to count. I've sent Howboucha several donations, each time after the users of this site have given advice or uploaded photos/instructions for an install or similar. I'd rather give some of my hard-earned $$ to stromtrooper.com than the local stealership.
---
Trevor
07 DL650
Farkles: Emgo mirrors, T-Bags magnetic tank bag, MadStad w/ Givi windshield, Stebel airhorn w/ Pat Walsh, Blue Seas fuse box, RAM camera mount, Garmin Zumo 550, Givi E460 top w/ LED brake light, Givi E21 sides, Acerbis hand guards, Dynojet PCIII, Superbrace, Pazzo shorty levers, Hot Grips, Elka rear shock, Richland Rick Mirror Extenders, Custom Saddlemen Seat, Murph's Center Stand
Yep, me too. $20/year is a bargain for the knowledge and mind-expansion I've gained from this site. Renewed my subscription last night!
---
2010 Triumph Tiger 1050se
2009 DL650A - sold
2005 DL650 - dearly departed
"I am enthusiastic over humanity's extraordinary and sometimes very timely ingenuities. If you are in a shipwreck and all the boats are gone, a piano top buoyant enough to keep you afloat that comes along makes a fortuitous life preserver. But this is not to say that the best way to design a life preserver is in the form of a piano top. I think we are clinging to a great many piano tops in accepting yesterday's fortuitous contrivings as constituting the only means for solving a given problem." - R. Buckminster Fuller
I dont know if it has saved me any money but it certainly hasnt saved me any time. On the contrary, I lose at least an hour a day to this site...
---
2007 DL650
Is that a joke?
---
This forum has cost me money. I was perfectly happy with my stock 05 wee then I found this place and realized I wasn't happy at all and wouldn't be happy until I added lots of farkles. Ignorance is true bliss
---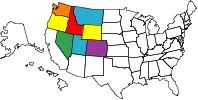 "there's no fighting in here, this is the WAR ROOM!"
2015 ktm 690r
The Divide, been there done that
Past bikes-
05 dl 650
07 dl 650
ktm 990
I was considering a BMW when I happened upon a blue DL1000 on a remote gravel road while hiking last spring.

I googled "VStorm" and happened upon this site and all the positive owner/operator experiences documented herein.

Just think, I coulda' had'a BMW instead.

That's a possible savings of up to $18,364.89.
---
Sent from my Hewlett-Packard 75C, using the Flying Merkel motorcycle app.

Stromin'Nroman NC28729, USA

DL650A K7 (Greywolf Moto Lab's R&D test mule) June 1, 2012 - present
DL650A K7 April 23, 2007 - January 6, 2012, RIP

"Look here brother, who you jivin' with that cosmik debris?" Frank Zappa, 1975
---
RandyO
IBA# 9560
07 Strom 1k (8x,xxx miles)
99 SV650 (135,006 miles)
82 XV920R
A man with a gun is a citizen
A man without a gun is a subject
www.gbhsurvey.com
This site is invaluable. The knowledge and experience shared here would take three life times to gather on ones own.
---
[SIGPIC][/SIGPIC]
"Safety was never compromised." :sosp: