Stromthusiast!
Join Date: Apr 2008
Location: L.A.of,Colorado
Posts: 900
Battery tender
---
Just got my Strom!
I travel a lot. sometimes gone for 15+ days at a stretch. I know my DRZ400 battery will go dead if I don't leave it on a tender. Looks like the Wee has similar draw while not running. The DRZ is very hard on batteries, even when kept on a tender. Should I keep the Wee on a tender also?
I have parked mine months at a time during cold winter periods when snow and ice keep me off the roads and have never had any problems with the battery loosing much if any charge.
---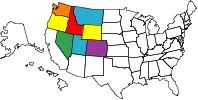 "there's no fighting in here, this is the WAR ROOM!"
2015 ktm 690r
The Divide, been there done that
Past bikes-
05 dl 650
07 dl 650
ktm 990
$tromtrooper
Join Date: Feb 2006
Location: The gateway to Cottage Country, Ontario, Canada
Posts: 4,406
Sure can't hurt. I've heard that regular use of a tender can extend the life of a battery. I plug mine in every time I park it . I use a Yuasa charger but, as long as its a smart charger, it won't do any harm.
http://www.yuasabatteries.com/chargers.asp
---
DL1000K6

Proud to be a Road Toad...Member #5
I have a DRZ400S and a DL650. I keep them both on a Battery Tender and I never have battery problems. I'm a big believer in the BT.
+1 on the BT Jr.

I have a Battery Tender Jr. that I bought and needed for a previous bike. Over the winter, there was a two-week period where I couldn't ride, so after those two weeks, I plugged the battery into the tender, thinking the clock would have drained it somewhat over two weeks, but in less than 5 minutes, it was all charged up.

I think a tender is still a good investment, and it will at least give you peace of mind.
---
[FONT="Tahoma"][I]Ride hard, stay safe![/I]
[SIZE="1"]DL650K7 Gray "Whee!"Strom
[/SIZE][/FONT]
[SIGPIC][/SIGPIC]
I don't have a Battery Tender, and my bike and its battery is now almost 6 years old, and still works just fine. Typically my bike only ever sits for long periods (2 months or more) without running in the winter. If it's an especially bad winter, after a couple of months I will throw the trickle charger on it overnight. Self-discharge is slower at lower temperatures, faster as it gets warmer. Even so, a couple of weeks of being parked in my hot garage in the summer has failed to ever drain my bike's battery.

So, it can't hurt to use a smart charger, but they're not strictly necessary in my opinion, and experience.
$tromtrooper
Join Date: Dec 2005
Location: Sconsin, USA
Posts: 3,941
I put mine on a Battery Tender over winter when below freezing which is most of the winter.
Spring through fall its on its own and have never had a problem, even when left for several weeks while travel on business.
---
2020 Eastern V-Strom Rally (website) - May 14 - 17, 2020
__________________________________
2006 Suzuki V-Strom DL650K
1986 Honda Shadow VT700C
1974 Suzuki TM-250
1966 Triumph Bonneville T-120R
1965 Suzuki 80