Fishing rod on the bike
---
I think I recall someone recently asking about hauling along a fishing rig on their bike.
Looks what the fine folks at Aerostich are pimping:
http://www.aerostich.com/catalog/US/...t-p-19050.html
---
Steve.
Twin Cities, MN, USA
'18 DL650XT, previously '07 DL650 and others
"With the rights of life, liberty, and the pursuit happiness comes responsibility, to yourself and others. With responsibility comes accountability. Without responsibility, without accountability, we cannot and will not be a free and civilized society."
-Me, Steve T.
Nice price
---
I stopped into our local fly fishing shop in hopes of finding a fly rod that breaks down that small. Well for a mere $200 it can be all mine...not. When it comes to fly fishing there is no such thing as "good" and "cheap" and since I all ready have a couple decent fly rods I'll just have to make due.
---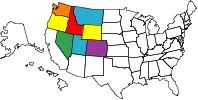 "there's no fighting in here, this is the WAR ROOM!"
2015 ktm 690r
The Divide, been there done that
Past bikes-
05 dl 650
07 dl 650
ktm 990
I just broke down and droPped the 25 bucks on the wal mart shakespeare excursion 4'6" telescopic fishing kit.
Join Date: Apr 2008
Posts: 38
Hey nice, thanks for sharing that!

jwt - What do you think of the wally job?
Join Date: Apr 2008
Posts: 12
I use a five piece 5 weight Pack Rod from Cabelas. Very high quality for about $125.00.
I carry my 5 piece 6wt Browning rod and a 4 pc Shakespeare Ugly Stick spinning in a 3.5 " tube mounted LHS between GIVI mount and LHS bag. The tube is expandable and while I can't carry the rods in their own shortened cases - it's well protected. Cheap but works.

Ladukebob - agree it's hard to find a good multipiece fly rod - I looked a lot before settling on the Browning as best value in $ and quality. It's comparable to my 6wt Sage and Reddingtons I have and a lot less $ - got mine at Bassppro for about $170 and goes everyhwere with me - including business trips. Might want to have a look at that. ALso have a 4 piece Sage 4wt that is pretty slick as well.

Tight lines

Bob
---
Necessity may be the mother of invention, but desperation is it's father........... (Bell)

'06 DL650
The wal mart rod is ok for light fishys, but before I got the small telescopic, I would just take my two piece rod in half and take the mitchell reel off. The reel goes in the tankbag, the rod's 2 halves I would bind together w/ twist ties, then zip both sides of my backpack to the 12:00 position with the rod in it. Really, most of my fishing I could use a bigger rod than the wal mart $25 telescopic. It came w/ 4lb test, but can accept 80yds of 6lb. You get what you pay for, but it's ok. The rod when collapsed is only 13.5 inches. You can forget you're carrying it till you see a cool pond.