Packing for Short Road Trip
---
I am going to Northern France for 5 days in June with 4 riding buddies. Not been on bike trip for a while, this will be the first on the Vee. Question, what do I pack? I will be the only bike with 3 boxes and tank bag, the others all have top case and tank bags
Thanks
Darren
5 days? I'd leave the sidecases at home. Socks, underwear, a few t-shirts and shorts, pair of shoes, towel, some toiletries. That will easily fit in the topcase.

What sort of activities do you have planned on your trip? Is it strictly riding, or are you doing any hiking or non-bike stuff, too?
---
'06 V-Strom 650 For Sale[/URL], light blue, Givi E36 sidecases, E52 topcase with Admore lights, Madstad, SW-Motech crashbars and skidplate
https://www.stromtrooper.com/sale/166401-2006-suzuki-v-strom-dl650-atlanta.html
I agree with Dwayne, but I bring an extra pair of jeans too.
This is my GSX packed for 5 days ...staying in hotels of course.
Camping is another story.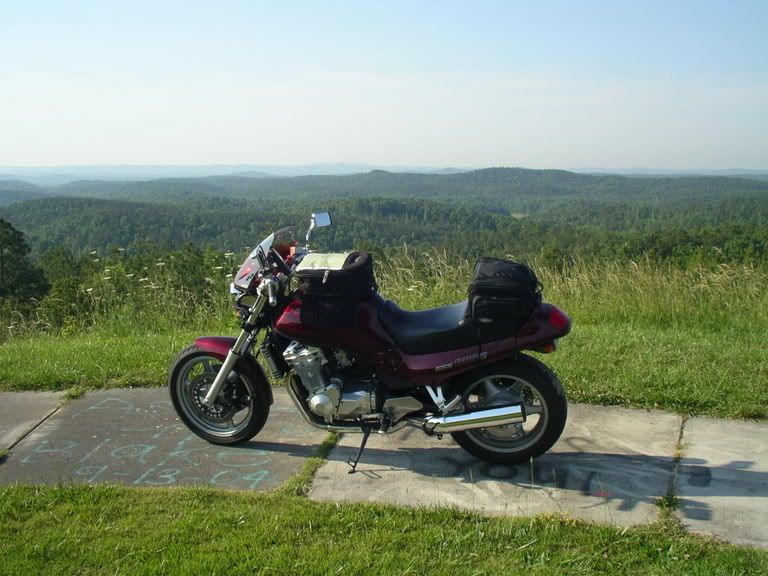 we will be going to the D-Day museums and the Military Cemetaries, I have to take the side cases as my best buddy has a medical condition and he needs to take some supplies with him and he only has a topcase on his CBF1000 Honda, and I am used to riding with the cases on anyway.It wont be a big milage trip only about 4-500 miles, as the others have only been riding since last fall. Not like me who has been on the road for 23 years
we wont be camping, just staying small hotels or bed and breakfast places. I will try and gets some pictures and post a report when I get back
Darren
---
Last edited by DarrenVS; 04-24-2008 at

02:14 PM

.
what about....
---
chain lube, tire repair kit, first aid kit, etc.....
dont need chain lube I have a Scottoiler
Thanks Guys for the advice
Darren
Wet weather gear, or does that go without saying in the UK?
Quote:
Wet weather gear, or does that go without saying in the UK?
Ha Ha my friend, hopfully it will be warm and dry in France