Join Date: Mar 2008
Posts: 428
Making Coffee vs idle time
---
It has been decreed that we will have a coffee maker when we make a trip of more than one day and are camping.

I figure in my limited electrical knowledge that I can get two headlight cutouts and a 12v outlet from the Beaver. Even though one of these things is 100-150w I think the system can handle it if the headlights are off. Please correct me if I am wrong.

However they have brew times in the 20 minute range.

Will it hurt the bike to:
1. Draw 100 watts through a single 12v outlet for 20 minutes?
2. Idle for 20 minutes?

To answer the questions before hand. We don't want cooking stoves, open fires we have to extinguish before we leave or to carry the self heating cans of coffee. I know I can get coffee at any gas station but she won't get up till coffee is ready and isn't worth talking to until she has it.
Find someway to heat your water and use this:
AeroPress
It makes an espresso like shot that you top up with hot water for an Americano style coffee. I actually ditched my coffee maker at home to use this daily because I find it makes less bitter coffee. The other perk -- it is nice and small...
PS - Not sure on the electrical side of the equation...
Join Date: Mar 2008
Posts: 428
not a bad idea...

would still need to heat up the water but a 12 volt immersion heater would probably work faster with less draw.. since you have one is it glass or acrylic?
Join Date: Mar 2008
Posts: 428
also cool. But we are trying to avoid carrying fuel or making fires in the morning...

but back to the original questions... idle time and extended high watt power draw?
All it takes is patience.
---
Bitter Born,
I have done it.
I have a small 12/120 volt percolator made by NESCO. The paper with it says it is model 1660-58. It plugs into the wall, and makes 4 cups or two mugs of coffee in 12 to 14 minutes using 435 watts of 120 volts AC. With an adapter, it plugs into a cigarette lighter and makes coffee in about half an hour, using a separate 165-watt heater. I have a lighter socket on my Wee-Strom, wired through a 20-ampere fuse to the battery. The fuse holder gets hotter than I want it to, so I am going to solder the fuse into the circuit. The improved connection will prevent overheating at the fuse.
I run the coffeepot ten minutes, then start the engine and run it until the coffee is ready. My 2006 DL650 with its original battery is happy to start the engine after ten minutes of making coffee, but I don't want to risk having a dead battery, so perhaps I waste some gasoline.
http://www.nesco.com/products/?category=1200
The above link does not seem to disgorge any coffeepots, so perhaps they have stopped making them.
It's cute how they simplify the use of this pot. The wire has three conductors in it. The 120-volt heater is wired to the two prongs of an ordinary 120-volt plug. A hole (not centered) between the plug's prongs attaches to the 12-volt heater, so a little adapter fits between the ordinary-appearing plug and the 12-volt receptacle.
The pot is made in Two Rivers WI, by the Metal Ware Corporation. Long ago I complained to that company about the early demise of the heater in another entirely different coffeepot, and they sent me a replacement element at once, with a cordial letter of apology. The pot worked many years after that.
I will be depending on my coffeepot while I am riding near James Bay in northern Québec this summer. If you want one like mine, I hope that you find it.
Good hunting,
Keith
P.S. Here's the blurb that comes with the pot:
PPS This might be faster: I haven't tried it.
http://www.12vautotech.com/mini_coffee.html
---
Last edited by Keith Falkner; 03-30-2008 at

08:17 PM

. Reason: Found a more modern item.
Super Moderator
Join Date: May 2005
Location: Central OHIO "Go Buckeyes"
Posts: 16,603
I don't think it is the smartest thing to try and do, and I too would go for the
simple
portable options. Or........you can develop a taste for Redbull, Amp, NOS and Monster energy drinks, your problem is solved.
---
BRIAN "GO Buckeyes, GO Wildcats"!
2015 DL650 XT "Hector"
1997 Honda Valkyrie 1500
custom
"Dolores"
Dude....
A Starbucks is NEVER too far away.
I'm just sayin....
BTD.
Leave her home, problem solved:-P:-P:-P:-P
---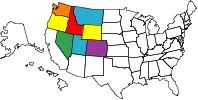 "there's no fighting in here, this is the WAR ROOM!"
2015 ktm 690r
The Divide, been there done that
Past bikes-
05 dl 650
07 dl 650
ktm 990
Join Date: Mar 2008
Posts: 428
Quote:
Leave her home, problem solved:-P:-P:-P:-P
I like her too much for that
besides I need her around to pitch the tent since I will be exhausted from all the driving
Whenever I stop the hotel has a complementary breakfast.