12 DL650 Heated Gear Plug Location
---
New to riding and heated gear and located a SAE (used this system as it is common where I live) RV plug on the left side plastics to power a heated vest, battery tender, and air pump.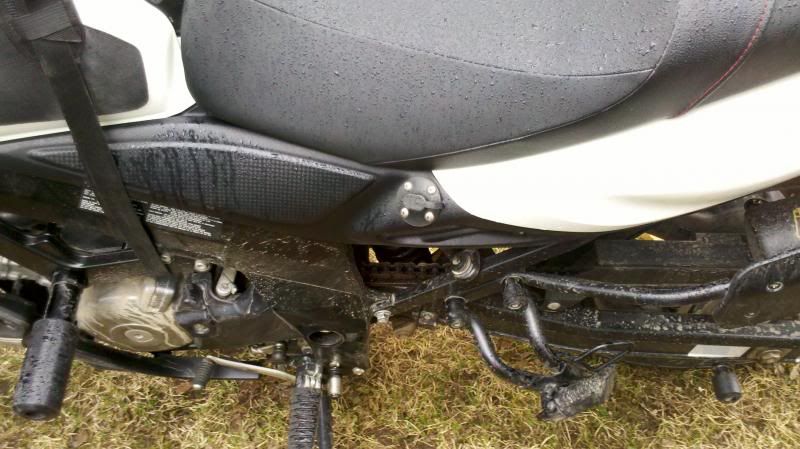 Since, I have broken two heated vest switched cord plug ends due to my leg riding on the plug and pulling on them when forgetting that I am tethered when getting off. Have now ordered a low cost extension, so I will not have to replace the more expensive switched cord but am looking for a long term solution.
Thought to put another RV plug (I am attempting to do this as low cost as possible, have several left, and plan to power a tank bag eventually) on the right side cockpit plastic but wondered whether a richlandrick accessory dash might be a better location for the plug as I would be more liable to see the cord. I am not likely to ever power more gear or locate a voltmeter in it, so would just buy a plain accessory dash if I did go that way. Where is a popular location for a heated gear power plug?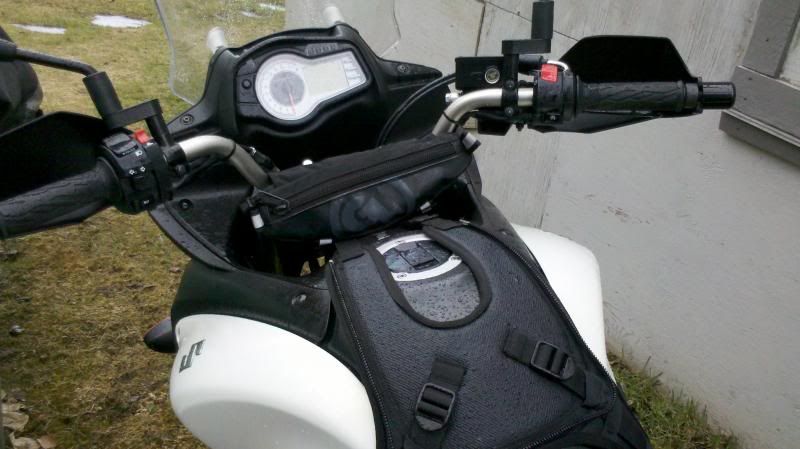 ---
Brad
12 DL 650
00 KLR 650C
FORUM GODFATHER.....R.I.P. PAT
Join Date: Jan 2006
Location: Evanston IL USA
Posts: 38,049
I have mine tucked in to the space under the seat on the left. When I need it, I run the wire out from under the seat to the outside. It's an inline coaxial plug so walking away from the bike pulls the bike wire and suit wire in line and further pressure separates them cleanly. The connectors are like the ones shown here.
DC Coax Extension Cable 2 ft(600mm) - Warm & Safe Heated Gear, LLC
I don't like the SAE plugs because they take too much force to separate.
Thanks GW as that gives me some direction where to go....
---
Brad
12 DL 650
00 KLR 650C
I also use a
battery harness
with a coax connection - I ran mine along the tank, wire-tied it just to the left of the handlebar clamps. The coax connection includes a rain/dust cap. I extended the coax cable on my heated jacket using the DC coax extension that GW linked, which provides plenty of slack for the bars to turn lock-to-lock. This setup keeps the connection where I can see it, I don't have to remove the seat when I need it (yep, I'm lazy), and keeps it from from interfering with my legs.
Keep your existing connector for the battery tender and pump.
---
[SIGPIC][/SIGPIC]
Kevin

'05 DL650, '06 GL1800, '05 ST1300 (gone to bike heaven)...
Like others....coaxial connector on a wire stuffed under the seat. I plug a portable controller into it and plug myself in. The coaxial connectors separate easily when the inevitable happens.
Thanks for the added thoughts and I should have asked before completely committing to the SAE cords for the heated gear as I can now see how having a connection that easily separates would be a plus. Already have one of these: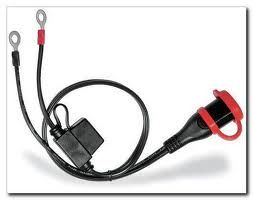 So am now planning to hard wire it to the battery and stow it under the seat; eventually, I have a Centech AP-1 to install and will connect it up to it.
---
Brad
12 DL 650
00 KLR 650C