Join Date: Apr 2007
Posts: 86
who did ya beat
---
just curious about this. Many folks here have said how quick and or fast the v- strom is I am curious what other bikes have you wipped up on for real not some imaginary stuff. but for instance has anyone kicked harley butt on a Wee just curious so i can do some real braggin thanks wilbur-j
Stromthusiast!
Join Date: Feb 2007
Location: NorCal
Posts: 189
Kicking Hardley butts is Hardley an accomplishment for a Wee. Wee is capable of much more.

I have personally zipped by some crotch rockets on Highway 17 on my Wee. Ofcourse I travel that Highway to/from work and have done that the last 4 years. :rolleyes:
---
Impotence is nature's way of saying - No Hard Feelings!!

[url]http://twowheelsdiary.wordpress.com/[/url]
---
Last edited by causseur; 06-20-2007 at

11:05 PM

. Reason: typo
Surely you can only tell on a racetrack? I followed 2 Harleys a couple of weeks ago, the 1st one made every effort to stay in front of me but was a big wuss in the corners, the 2nd one I could only have kept up with if I was riding solo! He knew what he was doing and don't underestimate the acceleration of a big hog, I was impressed. Unlike the earlier guy. I need to do a track day before I get any bragging rights. Having said that, the big V is the fastest bike I have had and I wouldn't change it . Have fun and ride safe
---
L4 DL1000 Black Strom No3
I really don't race. My Wee goes fast enough for me without having to prove it to other motorcyclists.
---
Guess I should have been wearing pants...

>>>
'86 Suzuki GS450L (redneck-farkled)
'79 Yamaha XS1100 (project bike)
'06 Suzuki DL650 (SW-MOTECH: centerstand, bellypan, crashguards) (3M reflective striping) (Powermadd handguards) (Nelson-Rigg saddlebags and tankbag)
I passed a Hayabusa tonight at Quaker Steak and Lube bike night.
Of course, it was just sitting there with no rider on it....but I still passed it:mrgreen:
I smoke by an FZ1, K1200S & GSXR most every day going to work.
Right about here :rolleyes: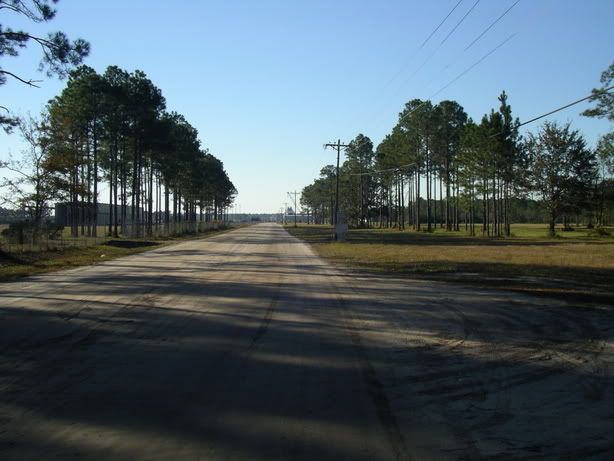 Huffy. I toast those guys, no matter how hard they pedal. And let's not even start on the Big Wheels.:mrgreen:
---
The frightening thing is not dying
The frightening thing is not living

[I]T Bone Burnett[/I]
My wife, does that count? LOL! Just kidding guys. I can't beat her anymore, we moved out of the South!
Quote:
My wife, does that count? LOL! Just kidding guys. I can't beat her anymore, we moved out of the South!
do you wear a white vest with mustard stains on it?
---
swann strom
I beat the heck out of some kid on a razor scooter. He thought he had me after the first quarter mile but after that, I smoked him. Little punk is probably still out there crying. Maybe I'll give him another chance and go downhill this time instead of uphill. Damn, that kid could scoot.
---
_________________
"Old age & treachery always overcome youth & skill"
Steve - K6OST
www.dirtytires.com/forums
Motorcycle,4x4,quad,MTB forums
'07 V-Strom 650 ABS