A very special guest
---
I found him last weekend. I thought it was an injured Owl and wanted to help him, yes he rode the Husky TE 410 home with me, inside that camo jacket, and the owl was kind of kranky. After speaking to a bird specialist, I found out it was a fledgling and was promptly returned to the area he was found.
We will not forget the day Tollster brought the Owl into the living room. He was so, so, beautiful. My wife was kind of freaking out. Futunately, mom wasn't waiting for us when we returned him...Notice the talons and my PPE....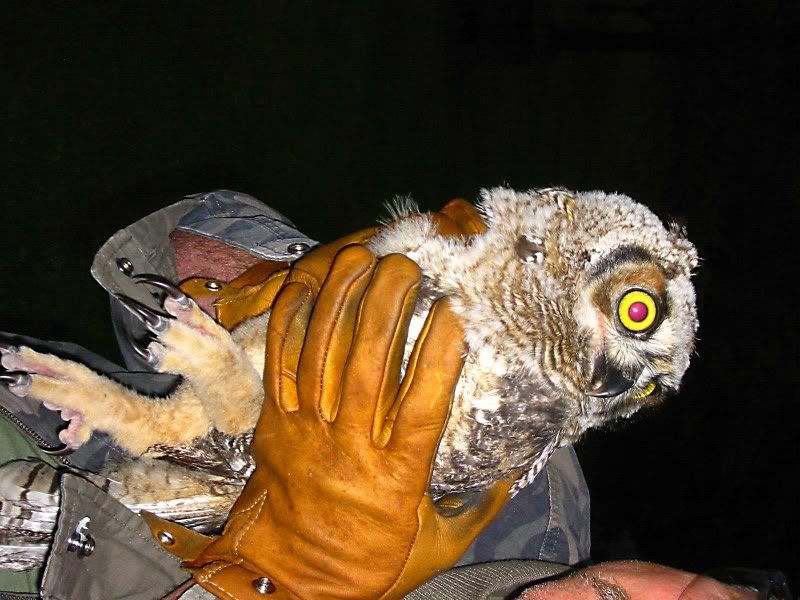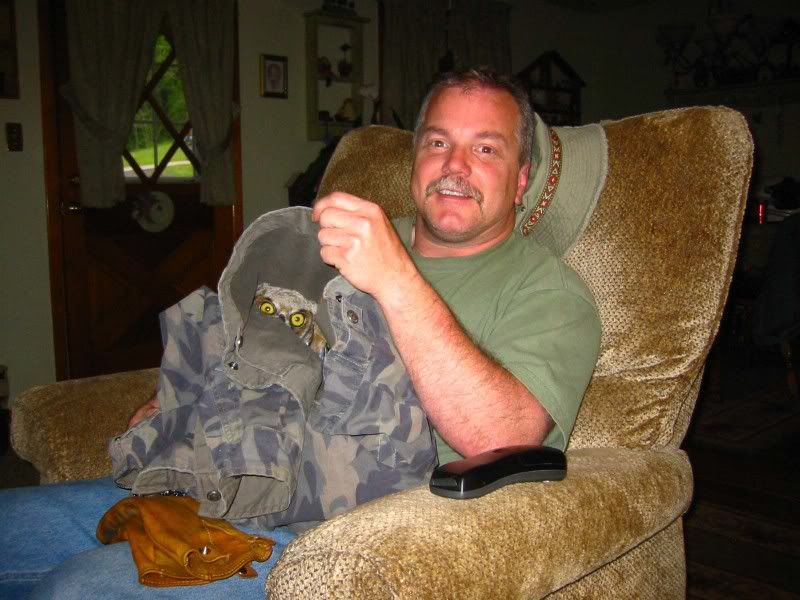 ---
"Pain is weakness leaving the body"
"Nothings possible until its done!"
"If ya can't afford the fine, take the lead!"
Join Date: Jun 2006
Posts: 852

A crank owl INSIDE your jacket with those razors for claws?

Wow, you are one dedicated sole!

Not to mention lucky!


Yikes. And I'll be the owl is telling this story on its own forum.

I watched some US Fish and Wildlife folks tag a bald eagle once. Lots of blood, but none of it was from the eagle.
wow ... what a beautiful animal.
Super Moderator
Join Date: May 2005
Location: Central OHIO "Go Buckeyes"
Posts: 16,603
Freakin sweet!!!!! I love birds of prey.....and pretty much all others too. Is that a great horned owl? Amazing animals....thanks for sharing.
---
BRIAN "GO Buckeyes, GO Wildcats"!
2015 DL650 XT "Hector"
1997 Honda Valkyrie 1500
custom
"Dolores"