Far point
---
Well the wife and I have ridden thru Wawa, Ontario (the town so nice, they named it twice) five or six times over the years. Last winter, I came across the Wawa goose cam on the internet, a live shot of the huge goose statue located just off highway 17. I mention this to my wife. She says "what goose statue?"
I say "the really big statue of a goose.. you know." Well she had never noticed the thing when we passed thru.
Now it is up on a bit of a hill, and you are on a curve when you pass by but...really. She concluded that I was pulling her leg and that the whole thing was a hoax.
So our far point this year was Wawa, a very pleasant town and we had marvelous weather on the day and yes, My wife, the rider in the family, has now seen "The Goose"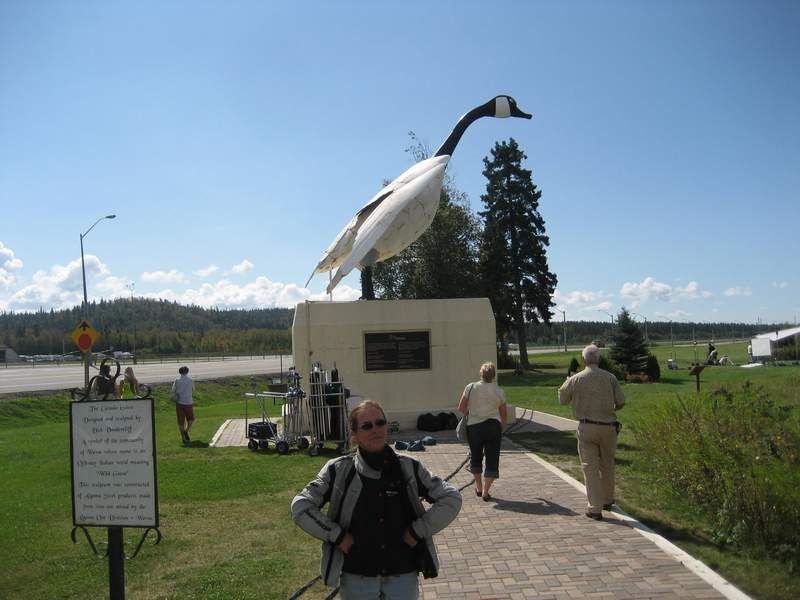 ---
Been just about everywhere, and most places twice.....But not nearly as many places as pinkman
In a hundred years..... All new people
Congratulations on reaching Wawa.
---
That stretch of Highway 17 can be lonely and very dark,
but the darkness affords a fine view of stars at night.
I recall being dazzled near Wawa when I took a break.
(I must admit I was driving a van at the time.)

When you want to visit another province of Canada, I suggest the newest one.
Newfoundland and Labrador (Labrador is too much work for me!)
is a fine place to visit, mainly because of the marvellous people.

And the first place to find those people is RideTheRock,
with www dot before and dot com after.

Keith
---
Hey!
---
Greetings Keith.

I've got some great Wawa stories to relate to you if we ever do finally meet. I thumbed my way through there in '73 on the way to BC and ended up working north of there in the bush up around Chapleau in '78. Hope you get some great riding in this season.
---
[SIGPIC][/SIGPIC]K7 Wee, rebuilt like new and then some after collision with deer and mildly farkled.