New Ride
---
I'm not selling the DL650 but Rick and I just purchased a lightly used KLX 250S. It's all the fault of our friends from Maryville TN who let us test ride theirs. Below are Rick and then me on our friend's bike. The last shot is the one we just bought. :-)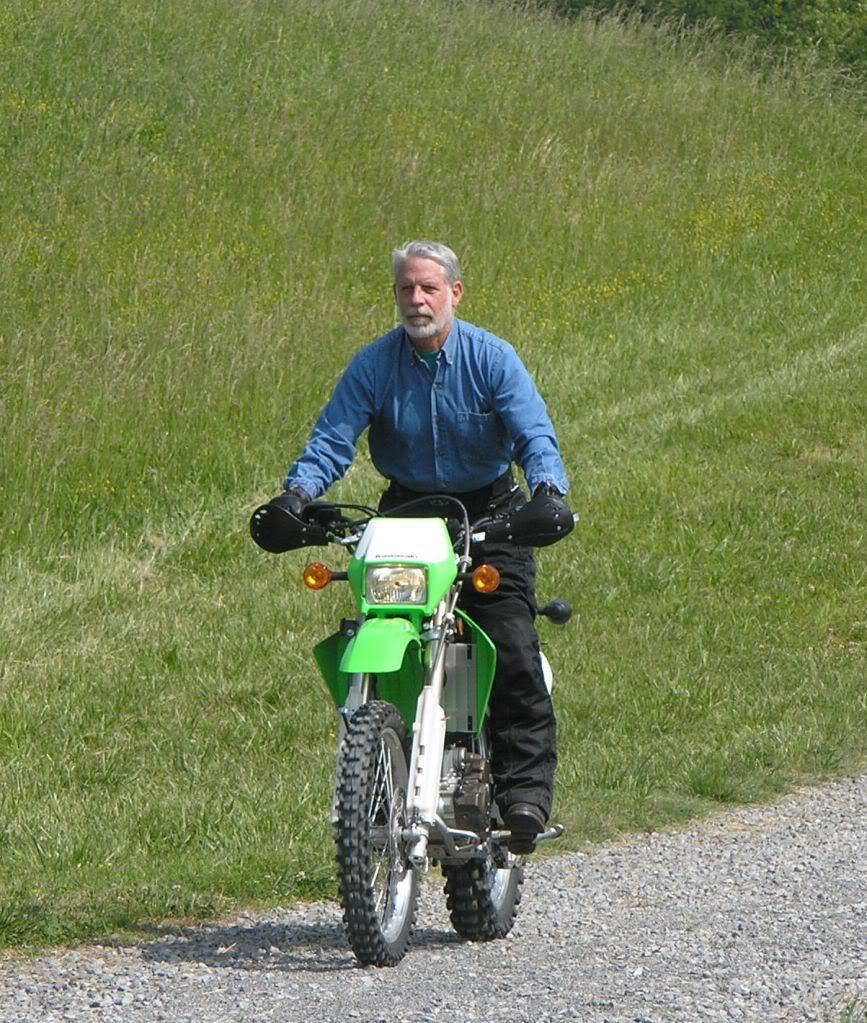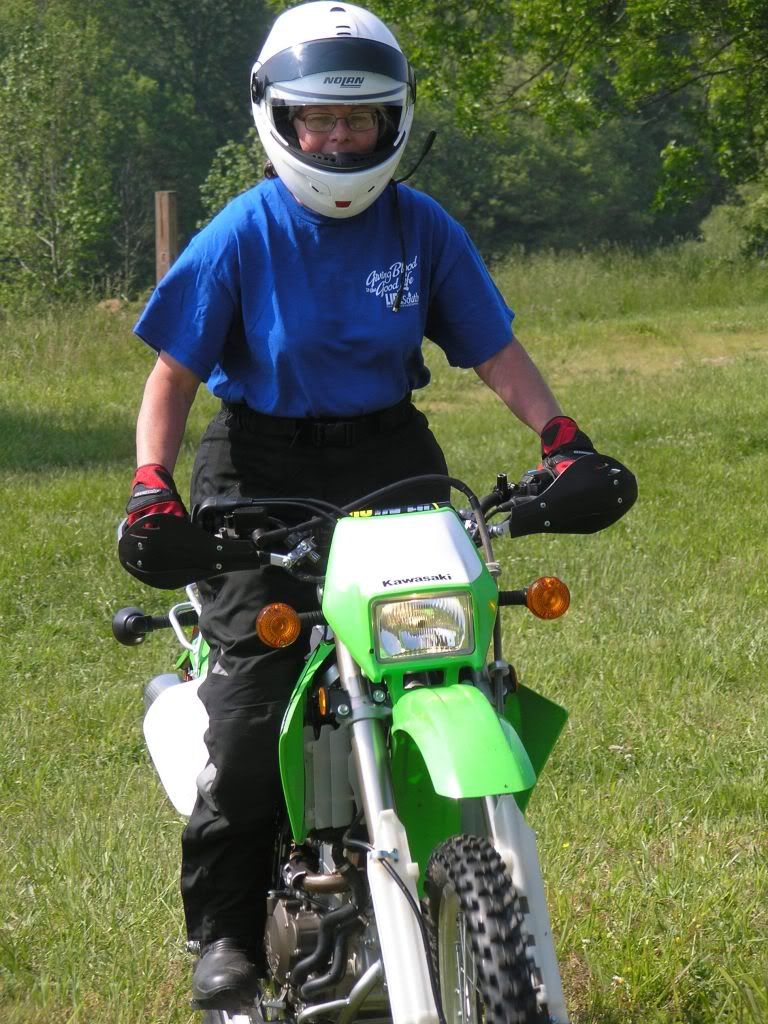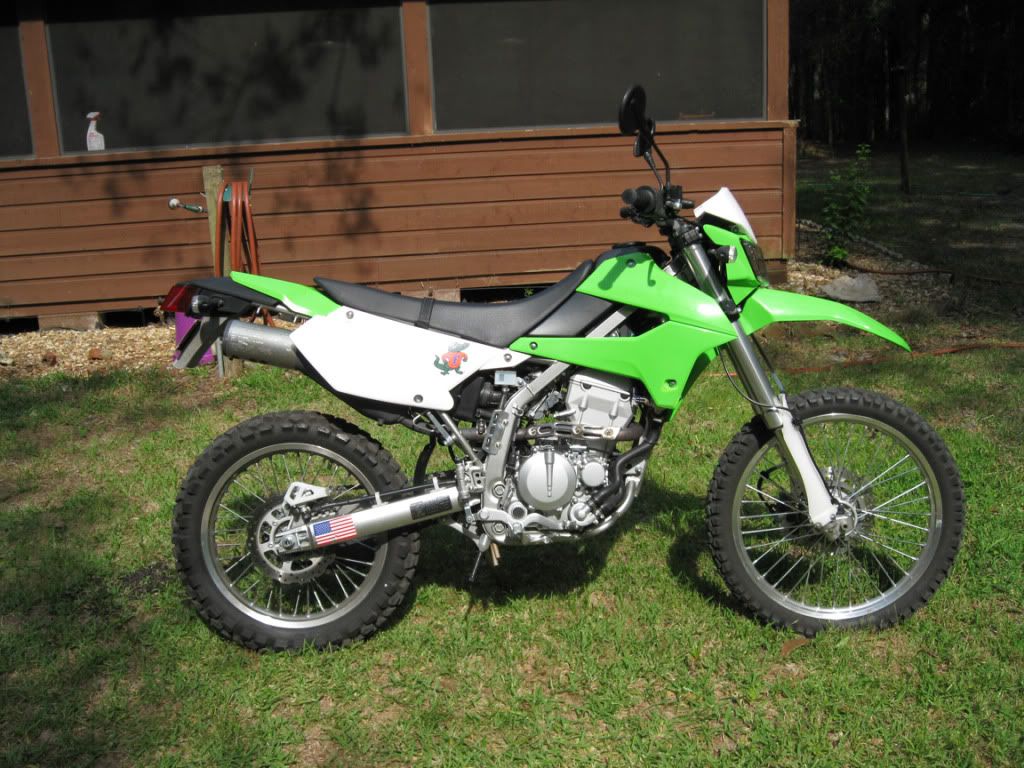 ---
Winnie
09 Orange DL650 ABS
Gainesville FL
That looks like a barrel of fun! Congratulations on the new bike!
---
Greg "Pinkman" Pink
Leesburg, FL
K4, Flat Black Club #135
Man, Rick is gonna get kicked out of the Harley club :-) He sure impressed me on that birthday ride a few years back when we were riding that soupy sugar sand on the way to that ferry. I nearly dumped the Vee a half a dozen times when the front wheel kept sinking.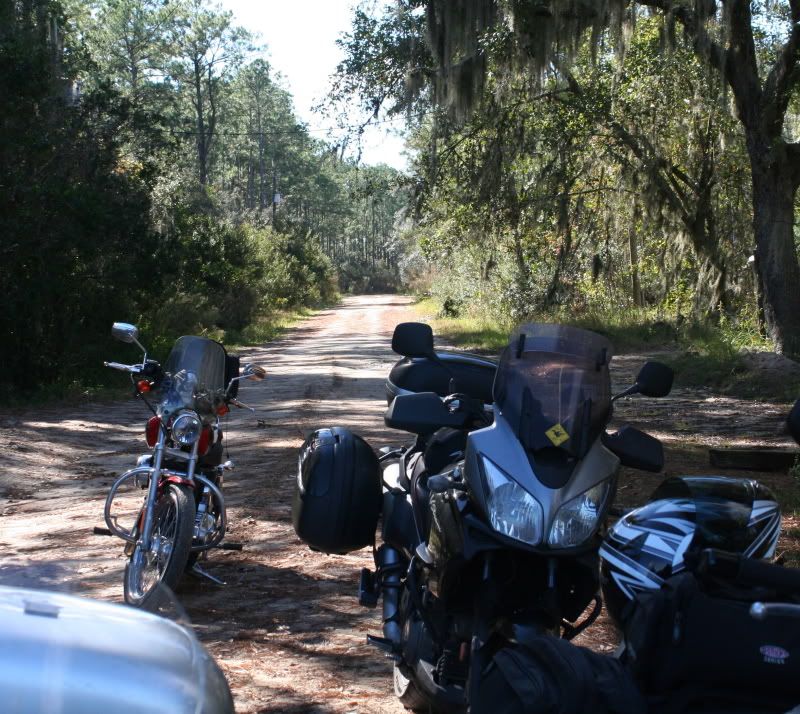 There's Roy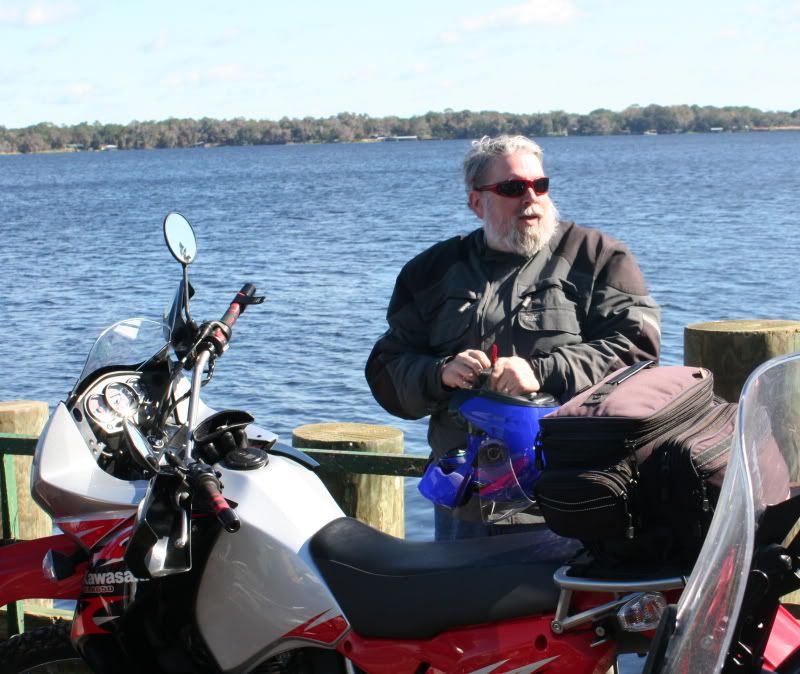 I hope to ride with you folks real soon.
Rod
Ex Wee and Vee man
Riverview, FL
Learning to like Dirt
---
Yes that road to the ferry goes from wet and slippery to dry and slippery in just a few days. What a great photo of Roy.

I'm hoping our two dirt bikes , the new Kawasaki KLX and our old trusty Yamaha TW, will make me more comfortable on dirt. We just returned from NC where the Garmin sent us down 5 miles ot twisty gravel. I survived but my nerves were shot. I need to get over that. I also need to make myself look down the road and not where my front wheel is heading. Head up! Eyes forward! Stand up! My new mantra.
---
Winnie
09 Orange DL650 ABS
Gainesville FL
excellent combo! I still have my Wee but also got a new WR250R last year. Nothing like some time in the dirt to hone your riding skills.
I can only assume that TW with its fat tires is even easier to ride in the soft stuff.

Congrats!!!!
---
Jim M
There's a reason Helmets aren't made of bone !
DEALS GAP
2006 DL 650
1996 DR200
2008 WR250R