Thoughts on Utah
---
Just got back from Utah and the surrounding states. The Burr trail was outstanding, lost the bike in a small river crossing on the trail, but was able to recover. (lesson learned, cross by foot first). It was a little deep, but more importantly, it was all clay, very very slick when wet. A few small trashed parts, but well worth the spill. I would have taken pictures of the sleeping DL, but the camera was totaled.
I also went with some other friends, and our pace seldom matched, leaving me with the conclusion that I would be better off riding solo. Meeting at base camp is the way to go.
Zion, Bryce, The North Rim, Stair case Escalante' The Burr trail all outstanding!
The bike ran flawlessly for 7,000 miles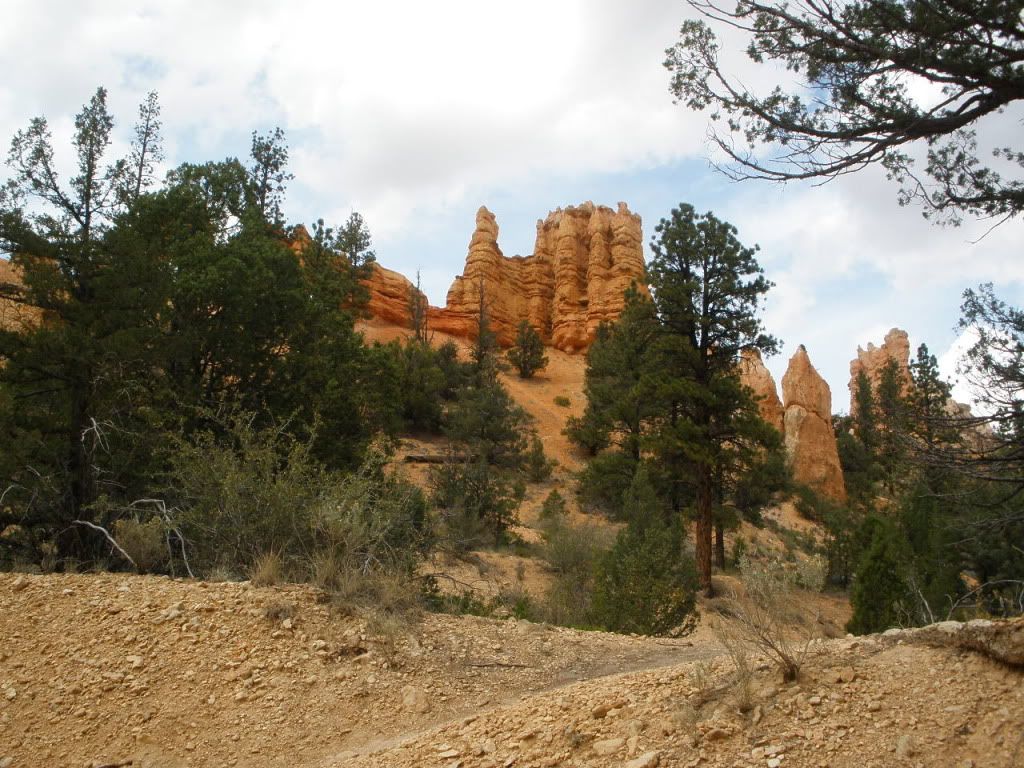 Join Date: Oct 2008
Location: Tampa, fl
Posts: 251
Utah
---
Welcome back Clem. Glad to hear you had a great trip. I just got back from Canada early Sunday morning. 4200 miles. One minor bike problem caused by a mud dauber, will fill in the rest when I see you.
Curt
Great stuff Clem! Welcome back. That Russell seat can be used as a flotation device during river crossings.
If you still have some from your now defunct camera, let's see more pictures.
---
Greg "Pinkman" Pink
Leesburg, FL
K4, Flat Black Club #135
more pics
---
A good thing for solid state digital, the pics are saved. All the more reason for me to get a solid state mini.
burr trail: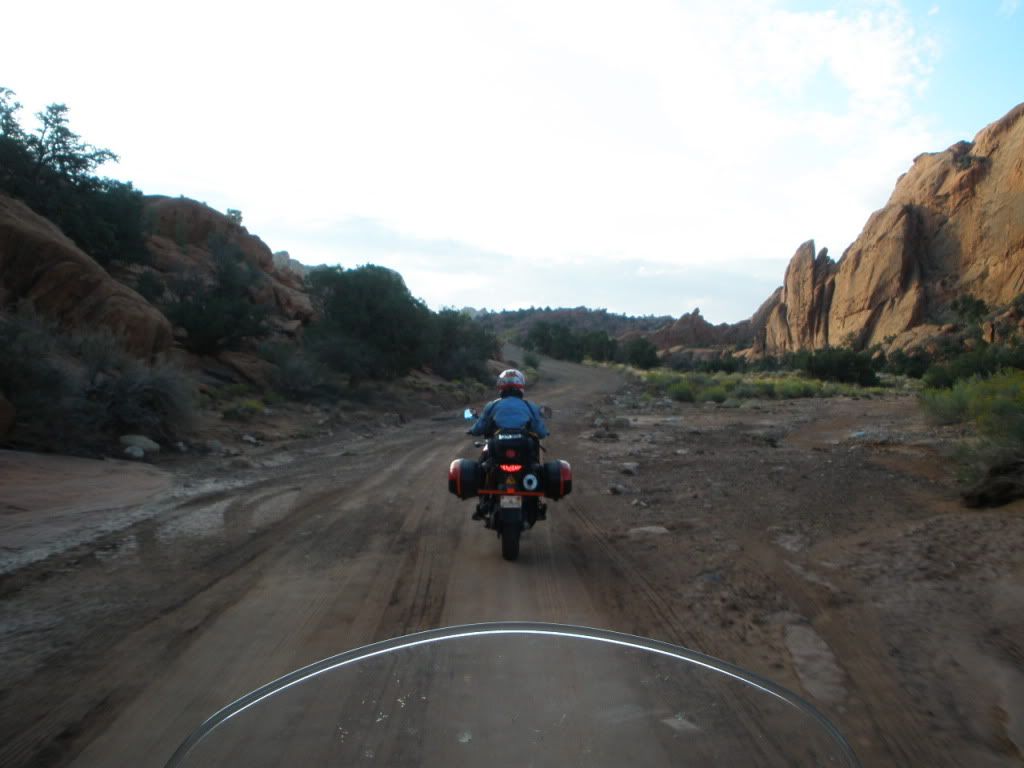 zion:
Zion at angels landing:
Hey Clem, I rode the Burr Trail a few years back and it was awesome. Southern Utah, and Northern Utah are some of my favorite places. I have been there many time, and plan to go again next year. I don't think I'll take my Concour 14 on the Burr Trail, but I still have my V-Strom, which worked great for most of it. Of course, I have had my Concours on some pretty funky roads, and it surprised my with it's stability. I guess that nasty 190 tire in the back helped some. Earlier this year Charlie Pope and I went on a dirt road in the Everglades. It ended up being about thirty miles long, and poor Charlie was on his Harley. It was a blast though, and Charlie made it just fine. He does love the dirt roads, as do I.

I can't wait to get back to Utah, and the Rocky Mountains in Colorado Wyoming, and Montana.
---
Lou

If you have to keep looking back, you're going way too slow!
04 V-Strom DL1000
08 Concours C14
I went with others that did not take the path least taken and I am sure we got the most adventure for our money. The Burr trail is outstanding. A little flash flood made for some slick spots, and I would not have tried it with anything but a dual sport bike. The water was deep in some areas. We bumped into a wild horse there and that was incredible as well. Utah is my favorite state no doubt. We really tore it up this trip, so it will be a while before I can get out there again. Not sure where next years trip will be, but I have all sorts of ideas.