Mosko moto scout 25 panniers
---
Been thinking of getting these for my panniers. They look like a great option and very versatile. I think they should be able to mount to a givi pl3112cam which I can also mount a set of trekker outbacks if I want to later on down the road. Anyone running this set up. Our stupid exhaust set up might get in the way though. Wonder how it fits and if I added a heat shield would be help?
Stromthusiast!
Join Date: Jun 2017
Posts: 131
Nah, you're good - the heat shield is already part of it.

Great gear, btw - I have the Backcountry 40L and love it!
I have the 35L Backcountry on the left and the Scout 25L on the right on the oem racks. It took about 10 min per side to attache the quick release backing plates. On the left you will not be able to slide the plate all the way up(they way I wanted mine) because the grab handle prevents you from latching the pannier on(latch hits handle), so just slide the backing plate down a bit.
Fantastic system, worth every penny in my book: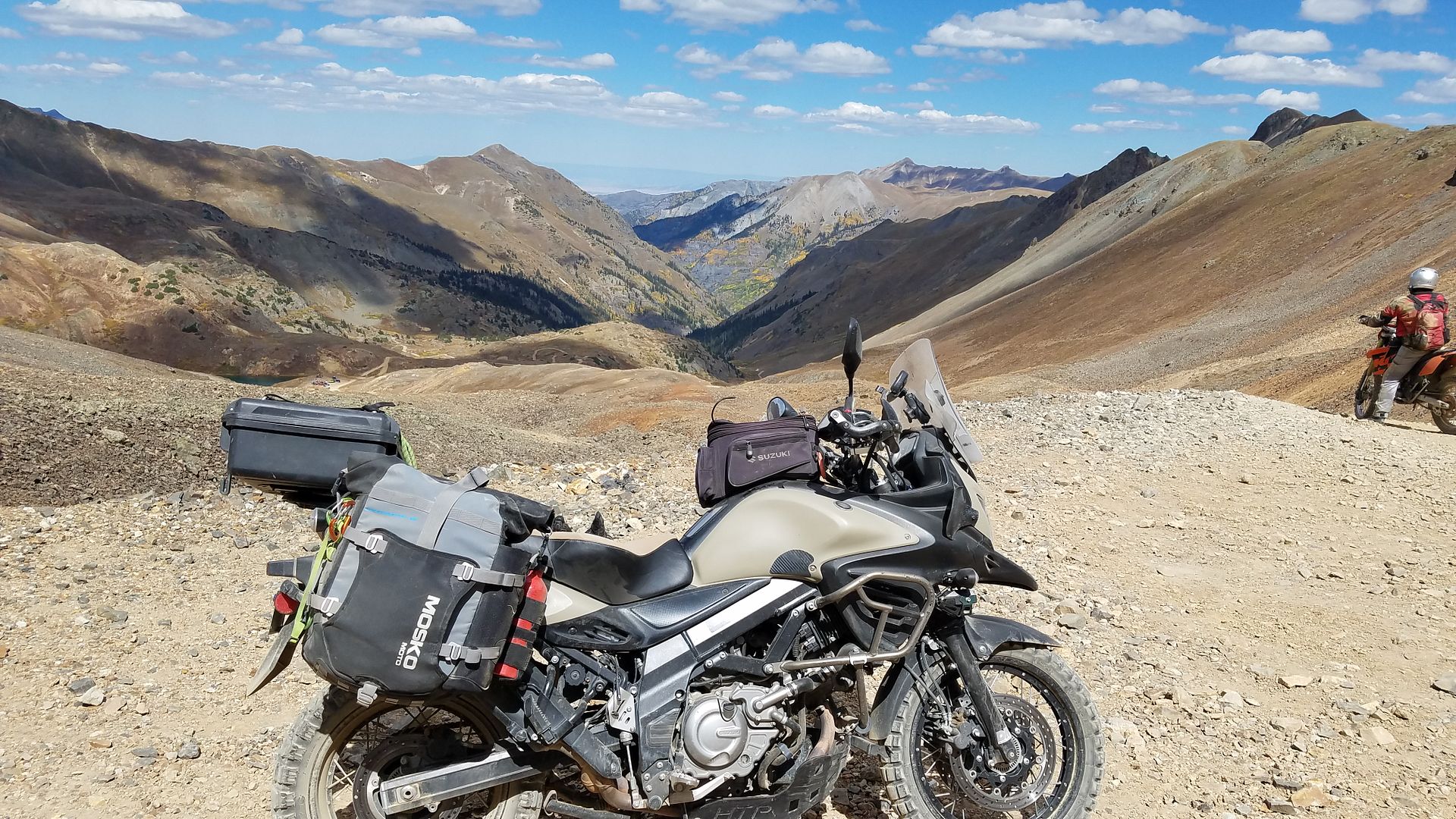 ---
'15 DL650XT
"You do your own thing in your own time"
Good to hear. I really like their products after researching. They pretty much thought of everything.
I have several buddies that have Mosko Moto gear and it's awesome. I've seen it send on several BDR rides and a few have crashed on it. It held up well. Very functional and easy to use.
---
'06 DL 1000
'06 Bonneville T100
'01 Honda VTR1000
'09 Kawasaki KLX250
'07 Kawasaki KLR650