Totaled :(
---
First time poster, long time lurker!
Was on a nice ride through the country on the morning of July 4th and a car decided to pull out in front of me. I hit him square on at 55mph.
I've been riding since I was three and of all the bikes I've owned over the years, this was by far the most fun of any of them. The bike was nicely farkled thanks to all the info gleaned from this forum.
Unfortunately, due to the injuries I received in this crash, it looks like my riding days may be over. Just wanted to thank everybody for all of the great information over the last few months. This is by far one of the most civil forums I've ever been on.
Ride safe and keep an eye on the other guy.....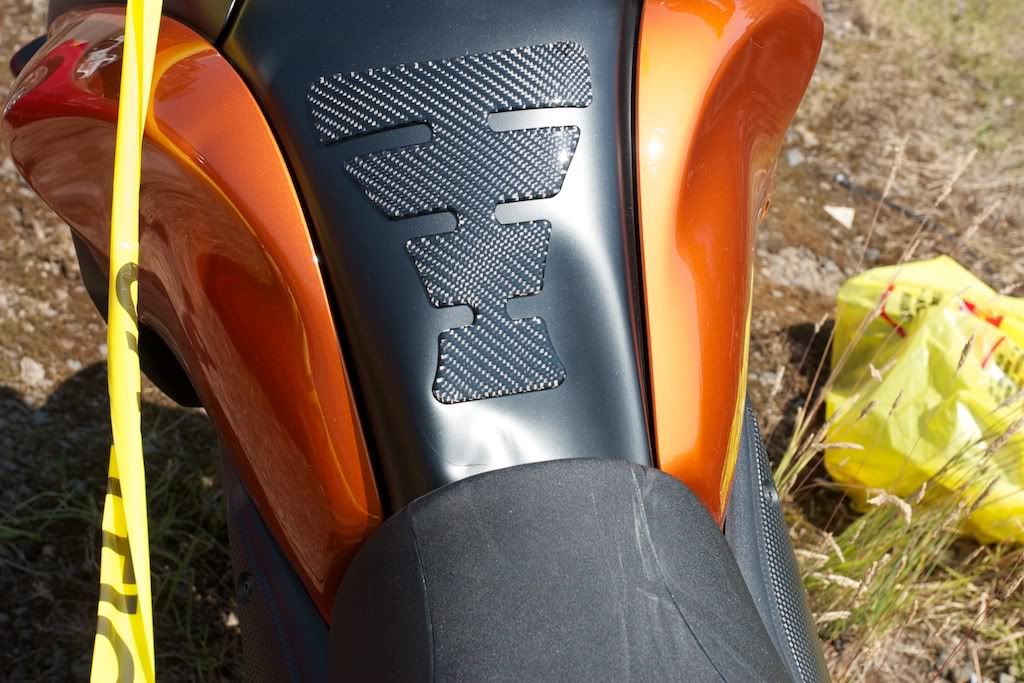 Join Date: Mar 2012
Location: Highland Park IL
Posts: 147
Man, I hate to see this. Very sorry this happened to you. Thank the Lord you're alive. If you don't mind my asking, what are the extent of your injuries?
Wow, so sorry to hear of your crash and injuries.

I hope you may ride again, maybe another Wee.....get a good lawyer ASAP if you haven't already.

Heal well and best of luck!
---
'12 DL650A VStrom
Oh maaaan, I hate stories like this. Heal up!
---
-Tom (DL650AL2) (KA1TOX) (E-I-E-I-O)
This message and images are licensed under the Creative Commons Attribution-NonCommercial-ShareAlike 3.0 Unported License.
http://creativecommons.org
Stromthusiast!
Join Date: Feb 2012
Location: northeast
Posts: 159
Totaled
---
Sorry to hear of your accident, for lack of a better word. Whether you ride again or not, I wish you a speedy recovery and please keep us posted on your healing. Make sure you get the very best personal injury lawyer you can find. Your prolly lucky to be posting after a trauma like that.
Very sorry, I sure hope you can ride again. Stories like this always scare me. I got the Wee because it has ABS, thinking that might help save my life one day. But I guess stopping at 55mph still takes time. How bad are the injuries? Did you take an ambulance to the hospital??
Stromthusiast!
Junior Trooper
Join Date: May 2012
Location: Norwalk, CA.
Posts: 8
Fortunately you are able to post this. Please keep the Stromtrooper family informed. Best wishes.

Vstromrick-
Stromthusiast!
Join Date: Feb 2008
Location: Seattle, WA
Posts: 180
I hope you heal well and get compensated as well as possible! I also lost a V-Strom this year in a similar scenario, but at much lower speed, so I kept my health and riding ability. Thankfully, insurance compensated me as well. I hope we all can ride safely into old age!
---
RIP Vstrom.

We are all glad it wasn't the rider, but this is bad to hear. Hope you can get back on the horse someday.
---
2012 Suzuki DL650AL2, over 45k miles already!
---
Last edited by D.T.; 07-08-2012 at

06:16 PM

.
Sorry for your loss, hope whatever injuries you have heal and the choice you made not to ride is based on where and when you ride, not giving riding up altogether.....
Nice rake, its a sportstsbike now :mrgreen: