Forum Admin
Join Date: Jan 2005
Location: South West Florida, previously, South Africa.
Posts: 11,174
Show us your 2012-2016 DL650 - the pictures thread.
---
Post pictures of your 2012 DL in here
Stromthusiast!
Join Date: Feb 2012
Location: The Road
Posts: 110
Still need to get: Top box, lower engine cowl, and handguards (for now).

I love this bike!
Waiting for the Givi PLX3101 side rack and V35 Bags to arrive, probably done accessorizing then.... sure... LOL... yeah....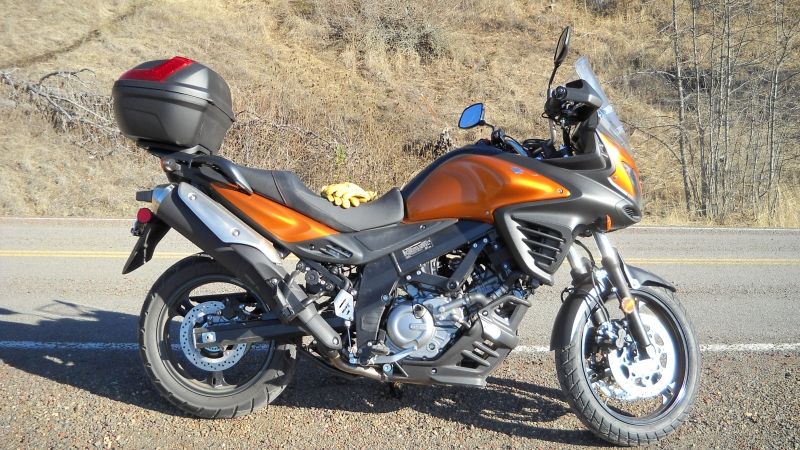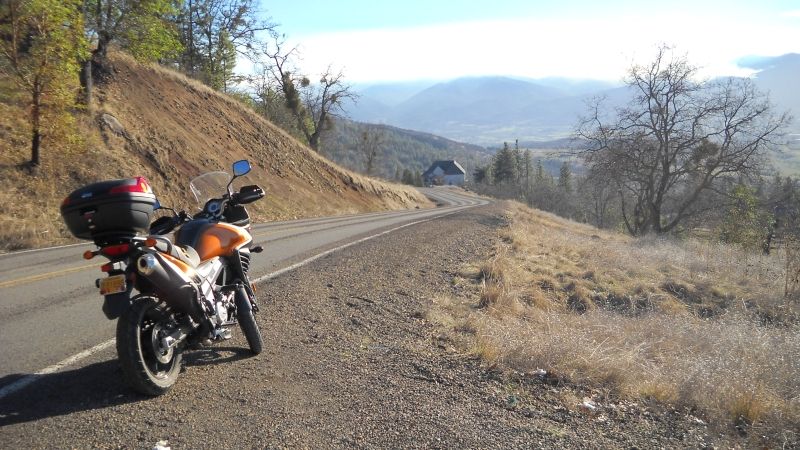 The V35's and PLX3101 arrived, took a little over 30 minutes to install.
---
Last edited by Byronw; 03-11-2012 at

02:37 PM

.
Here's some pics of my Black 2012 V-Strom 650 fitted with Givi Trekker Luggage. I use the tank bag on it for my sat nav. Works like a charm
I'll update these pics with some more 'picturesque' ones at a later date.
---
2012 DL650A

"Riding a motorcycle is very good for your health until it suddenly isn't. It's like having a poison pill in your bottle of Tylenol. You'll run into it one day, and the relief the others gave you probably wasn't worth it at all." K'ale
---
Last edited by citizen4; 03-14-2012 at

06:10 PM

.
$tromtrooper
Join Date: Jan 2012
Location: Brisbane, Australia
Posts: 1,227
Heres mine at Lake Barambah
the day mine came home from the dealer...I have not added anything to it yet..
Sorry for the bad resolution-- I get to pick it up next week.
:thumbsup:
---
[IMG]http://kolobwebstudio.com/myimages/strom_liquid_jesus.png[/IMG]
Stromthusiast!
Join Date: Apr 2011
Location: SW FL
Posts: 59
My attempt at off-camera flash Wee photography
---
---
—BrutusFly