Oil Consumption Problem??
---
Just got my 2014 Glee on 10-31-14.
Babied it during the break-in period, and took it to the local dealer for the 600 mile service in early December.
I remembered noting the oil level was at the "Full" mark following this service.
Yesterday, with mileage of 2566, I noticed the oil level was at the "Low" level. I don't know how significant the difference in volume is between the two levels, but my question to the "Wise ones" out there is this: Should I be concerned about this amount of oil consumption for this amount of riding? How normal is this?
It is still obviously under warranty, so is this something that the dealer should address, or just normal oil consumption?
BTW, most of my riding is on the twisties at around 4-5K rpm.
Thanks in advance!
I'd say to just keep your eye on it. If it needs attention, you'll know soon enough.
---
-Tom (DL650AL2) (KA1TOX) (E-I-E-I-O)
This message and images are licensed under the Creative Commons Attribution-NonCommercial-ShareAlike 3.0 Unported License.
http://creativecommons.org
FORUM GODFATHER.....R.I.P. PAT
Join Date: Jan 2006
Location: Evanston IL USA
Posts: 38,049
Did you do both checks with the wheels on the ground and the bike held level? Both checks on the center stand would compare the same way. They do blow oil out the breather during long runs over 70mph, especially in hot weather.
Both checks were on the centerstand, with the (As normal) the rear wheel raised slightly. Haven't really gone over 70+ for more than perhaps 40 miles of the total mileage.
Ummm, babying it during break in period is not good for it, particularly the piston rings. If they have not been well seated to the honed cylinders by reasonable combustion chamber pressure early in its life they may glaze and that may allow a bit of oil to slip by...

When you say "babied it", do you mean to the limit if the manufacturers recommendation in the manual, or even easier/milder than that? Can you describe exactly how you ran it early on? Does the oil still look clean, or is it starting to darken with combustion products?

Not trying to be negative, but that comment caught my eye... It may be all is fine and there is a totally different explanation, but in any case, I don't believe I've put any oil in or seen noticeable consumption between changes. I ran mine in pushing the rpm limits in the manual, with lots if large throttle openings in the lower gears until I backed off at roughly the manual limits, to push the rings out against the cylinder hone, particularly in the first half hour....
---
"Between two evils, I'll always take the one I've never tried before..."

Shiro Nakama #069

Suzuki: RF900 x 2, DRZ400E, DL650L2 ABS(sold), SV650SK9 ABS
Honda: CB750F2, VFR750/RC36 x 2, VTR1000 x 2
Yamaha: GTMX80, MX125, Virago250, Virago1100
---
Last edited by Zone5; 02-23-2015 at

11:45 PM

.
Stromthusiast!
Join Date: Jun 2013
Location: Central West NSW, Australia
Posts: 1,366
Not really (re. the 'ominous' comment). That much oil in a thousand miles might be an issue, in a thousand kilometres (600 miles) it IS an issue, but in two thousand miles it's not such a big deal. Just keep an eye on it and top up as required.
---
"I've recently come to the realization that true happiness can often be found at the bottom of an empty gas tank" - Prime
---
Last edited by Dark Angel; 02-23-2015 at

11:46 PM

.
By "Babied it" I meant to say I followed the manual's limits on max RPMs pretty much to the letter. I also would not keep it at a steady rpm for prolonged periods in the early days, but tried to vary the rpms (My fathers advice) to allow better lubrication.
I decided to change the oil today since I will be putting on a skid plate soon, and yes, it was fairly dirty.
---
Last edited by big-w; 02-23-2015 at

11:53 PM

.
Super Moderator
Join Date: May 2005
Location: Central OHIO "Go Buckeyes"
Posts: 16,603
Break-in period and babying an engine!!!!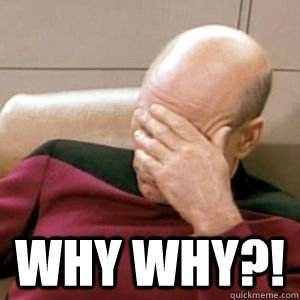 ---
BRIAN "GO Buckeyes, GO Wildcats"!
2015 DL650 XT "Hector"
1997 Honda Valkyrie 1500
custom
"Dolores"
Its under warranty . take it back to the dealer
---
If you come to a fork in the road take it. Yogi Berra