Picture-in-Picture comparison between '14 and '17 model
---
Here is very cool GIF animation to compare '14 and '17 models. It clearly shows the difference in the beak design, size and positioning. Enjoy!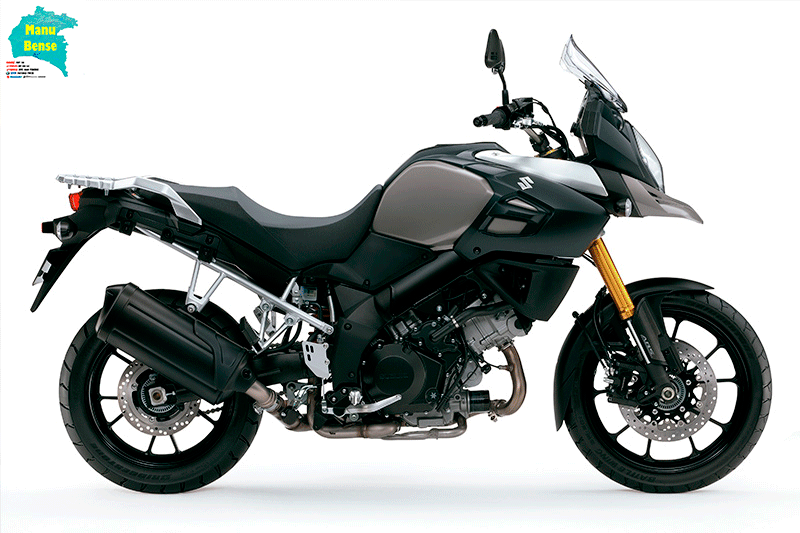 ---
2017 DL1000 White
2014 DL1000 Red (sold)
2012 DL650 White (sold)
Super Moderator
Join Date: May 2005
Location: Central OHIO "Go Buckeyes"
Posts: 16,507
Hey thats cool, thanks for sharing!!!!
---
BRIAN "GO Buckeyes, GO Wildcats"!
2015 DL650 XT "Hector"
1997 Honda Valkyrie 1500
custom
"Dolores"
That really is neat. I didn't realize that the design had changed that much. The beak on the '17 is way better looking than the original hook nosed one.
---
"No matter where you go, there you are."
Stromthusiast!
Join Date: Apr 2013
Location: Metairie, near New Orleans
Posts: 319
Looking at it that way makes the new bike look FAT! lol....
---
'12 DL650 ADV
'07 Victory Hammer
'06 Suzuki M50 (Traded)
Stromthusiast!
Join Date: Oct 2014
Location: Massachusetts
Posts: 528
Yum
---
---
2014 DL650 (sold)
2014 DL1000
Stromthusiast!
Join Date: Oct 2013
Location: Illinois
Posts: 499
Doesn't seem to be enough to justify the 17 having its own forum section.
FORUM GODFATHER.....R.I.P. PAT
Join Date: Jan 2006
Location: Evanston IL USA
Posts: 38,049
It's like the difference between the 2002/2003 DL1000 and 2004-2012. The changes are mostly around the windscreen and fairing. It's done now though and it won't hurt to leave it.
It appears that new beak would bolt right onto the older bike which is cool because it likely means the spoked rims would also fit the older model.
So, if I paint the fork uppers black and get the red sticker for the Suzuki name on the tank plastic, I'll fool almost everyone?
---
"Older people who are reasonable, good-tempered, and gracious will bear aging well. Those who are mean-spirited and irritable will be unhappy at every period of their lives.

"Let each of use properly whatever strengths he has and strive to use them well. If he does this, he will never find himself lacking."

Marcus Tullius Cicero
44 B.C.