Hibernation
---
Planning to lay the Strom up for the winter and continue riding my F8GS through the grimy months, so this weekend see's it's last outing of 2016
Another local loop of around 90 miles took me over the hills and not too far away.
Got a little time on a forest trail and grabbed these pictures from a few short videos I took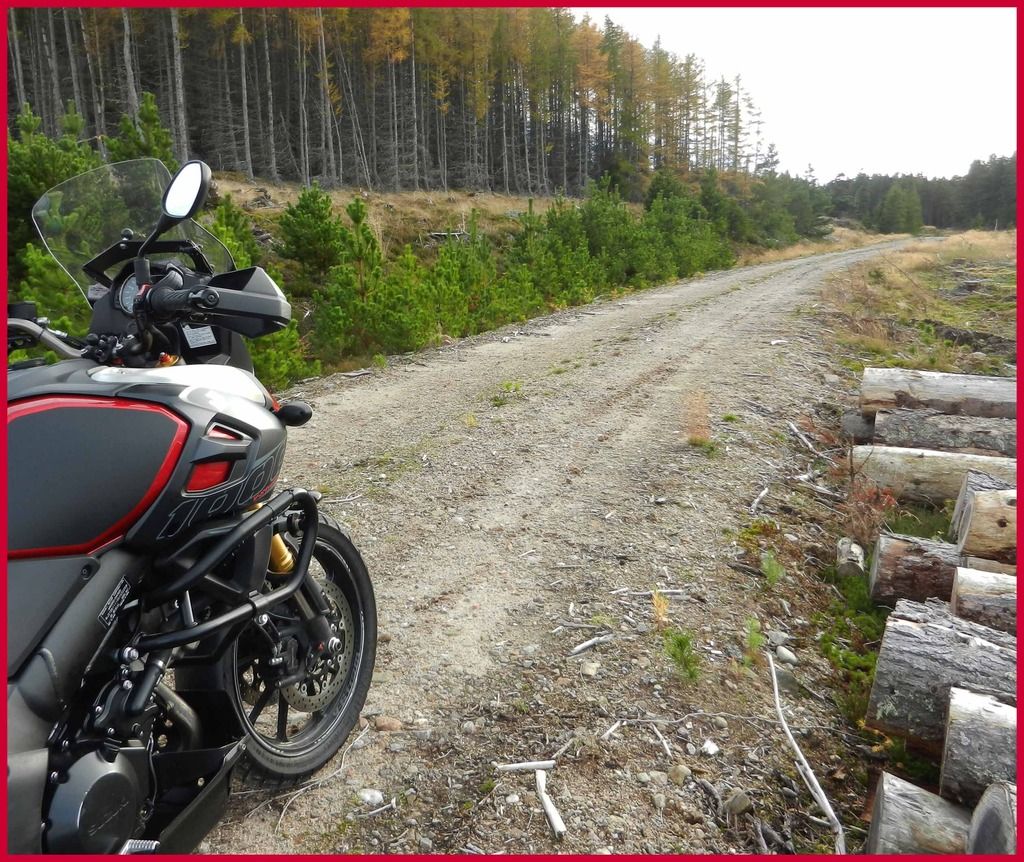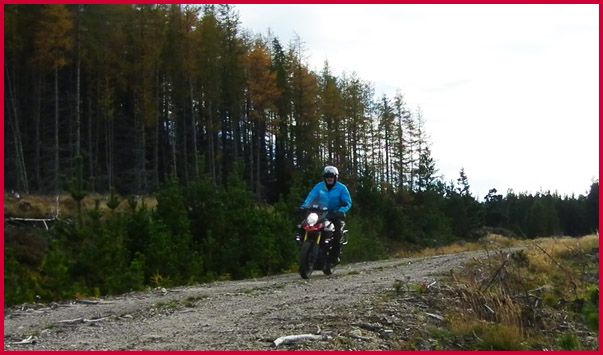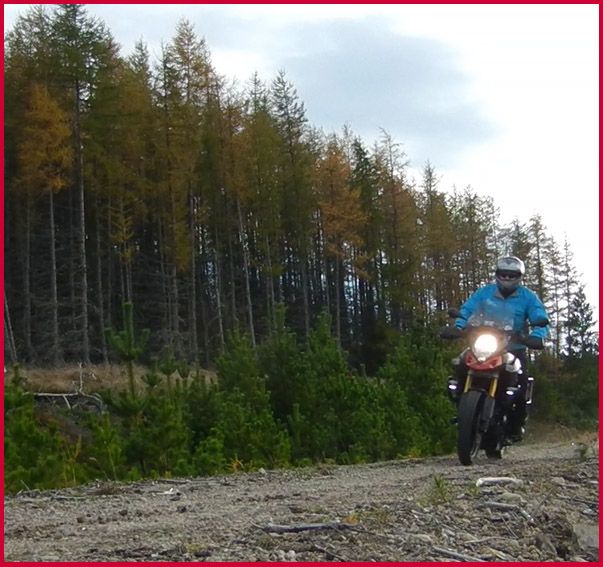 Wandered around to the east gate lodge of Ballindalloch castle for a breather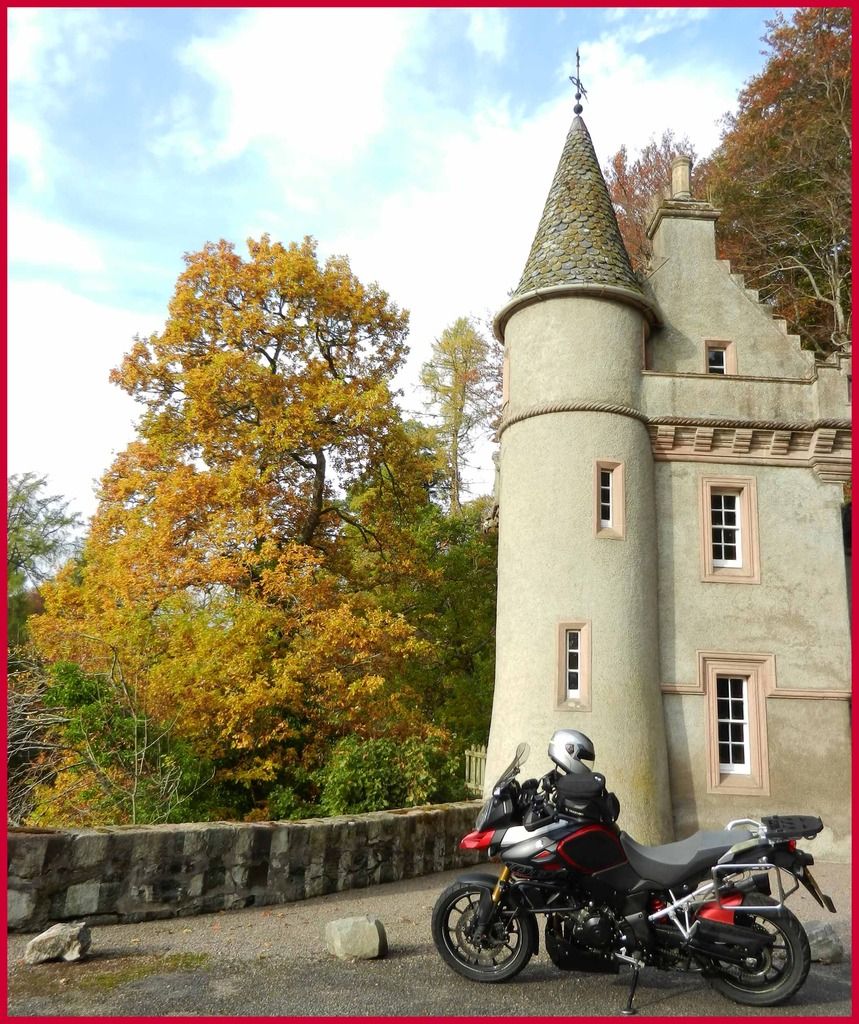 The Thinking Mans Bike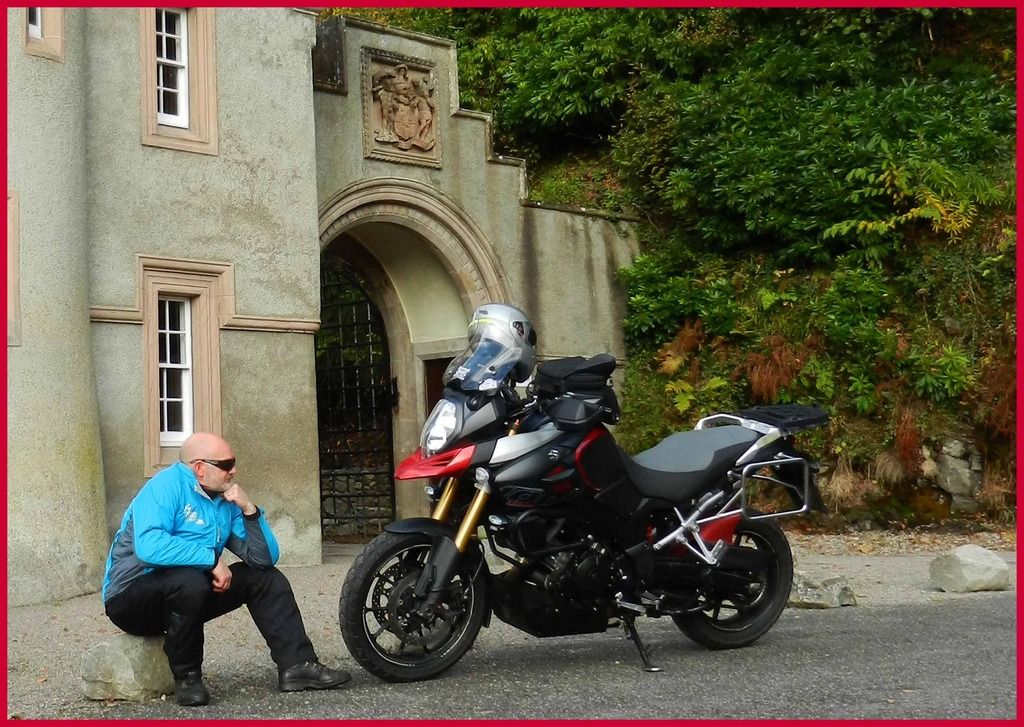 Took the wyndy and scenic route round the hills to Dufftown and from there to Keith via some small roads . . . . .
. . . . . . . eventually pausing at Spey Bay before heading home

Steve T
---
One life - Live it
Super Moderator
Join Date: May 2005
Location: Central OHIO "Go Buckeyes"
Posts: 16,659
Thats some pretty country!!!
---
BRIAN "GO Buckeyes, GO Wildcats"!
2015 DL650 XT "Hector"
1997 Honda Valkyrie 1500
custom
"Dolores"
Need to add Scotland to my bucket list.
Visited provinces:
Visited states:
Stromthusiast!
Join Date: Mar 2011
Location: Pasadna area
Posts: 13,899
My gate tower looks nothing like that, I'm jealous.
I sit at the end of the drive where it doesn't exist and quaff my dram of Speyburn 10 Yr old Scotch.
I'll have to work on my pensive mood look you are sharing with your 1000!
I still have two days of ins. left but every rainy day around here and the cold, damp temps make it look like my riding is done for this year.