Stromthusiast!
Junior Trooper
Join Date: Sep 2018
Location: Sioux Falls, SD
Posts: 4
2007 DL1000 FUEL PUMP and Fuel Level WIRES
---
Hi, I'm an idiot and let my dad "help" me take the fuel pump out. I got a phone call and didn't expect him to move on to disassemble the fuel pump while I had to talk. I walk back in and of course he took zero pictures of where the wires hook back up saying "just check your manual". Obviously cannot find a decent image or description now.

Anyways. I installed a new aftermarket fuel pump and new high pressure filter. 4 wires, 2 from fuel level indicator (1 red and 1 black). And 2 from the new pump (1 is blue (former black/red wrapped) and 1 black (former also black). Where do they go?

I had the blacks on the side screws and the positive pump on the yellow red and the red fuel indictor positive on the black/white. This configuration which seemed intuitive is now just blowing he fuel pump fuse immediately upon cycling. I had 1 configuration that would start and run but the guages were freaking out and would all light up and drop the tach under any throttle at all....so that wasn't right. I'm tired of pulling the tank on and off, please help if you'd be so kind!
Stromthusiast!
Join Date: Jul 2010
Location: Miami/Managua
Posts: 1,326
maybe this will help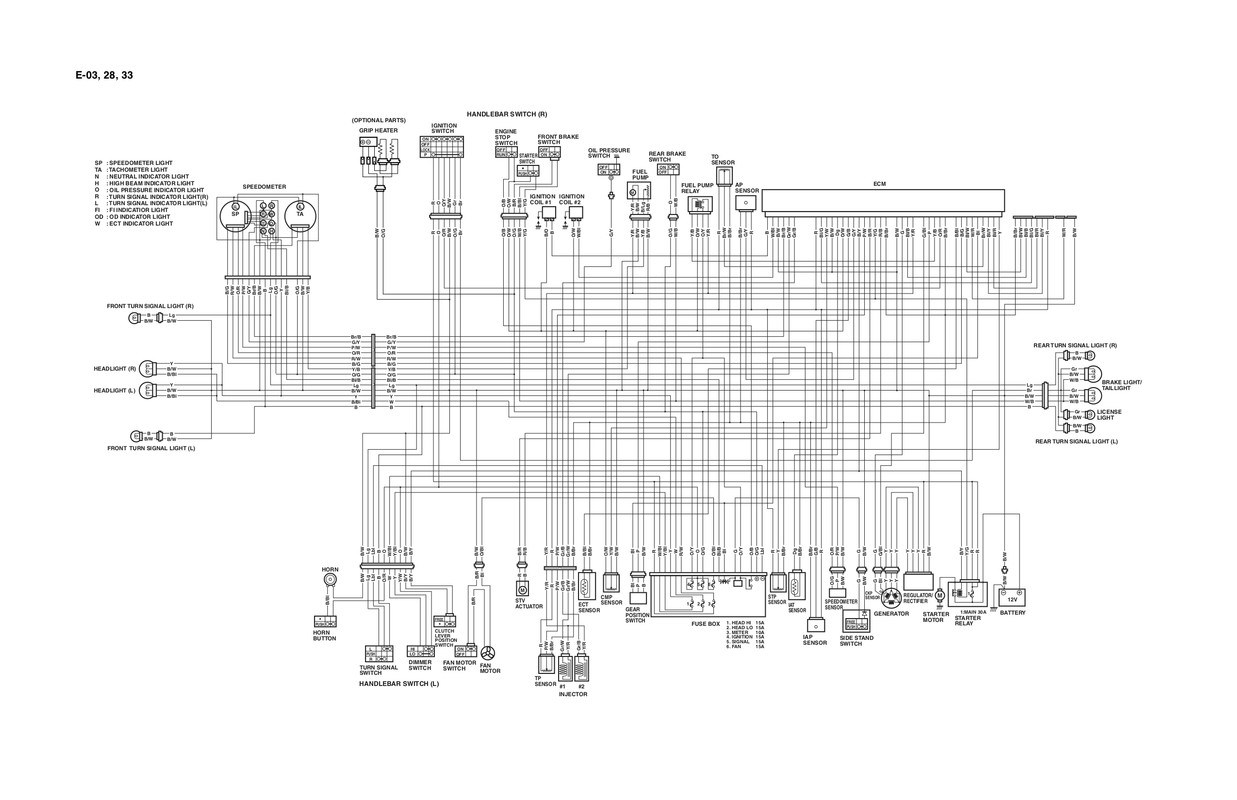 ---
'08 DR650, '07 DL1000
"And anyways, if they don't have motorcycles in heaven, I'd rather go to hell. I'm pretty sure they will have loads of them there." (deelip, 2016)
Stromthusiast!
Super Trooper!
Join Date: Apr 2008
Location: north east, Buffalo NY area
Posts: 2,651
When I was selling my pump I took the following pictures, maybe that helps.
FUEL PUMP ASSEMLY (15100-06G10)
for 2004 to 2006 DL650
2002 to 2012 DL1000
Album Link:
https://imgur.com/a/T2RT6
---
…....
Blau1 2004 DL650-sold
Blau2 2014 DL1000A
Stromthusiast!
Join Date: Sep 2014
Location: Bellingham, WA
Posts: 309
I can throw a few more into the mix. Mines an '04 Wee, but from Blaustroms post it looks like they might apply.
Taken 1200 miles from home when the filter clogged. But I was 20 feet from a fridge full of beer for the procedure.
Stromthusiast!
Junior Trooper
Join Date: Sep 2018
Location: Sioux Falls, SD
Posts: 4