Fall Riding is My Favourite
---
Just returned from several days riding around the Collingwood Ontario region. The weather was spectacular and the leaf colour was at it's peak.
But it was our last stop at Hungry Hollow near Rock Glen CA, Arkona (and only 25 minutes from home) that we got the best photos.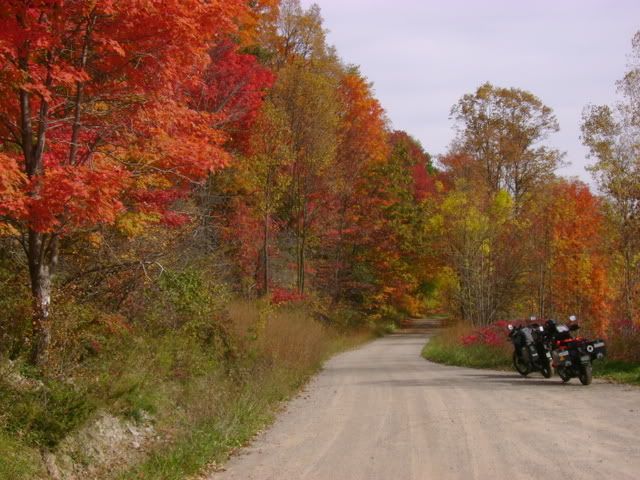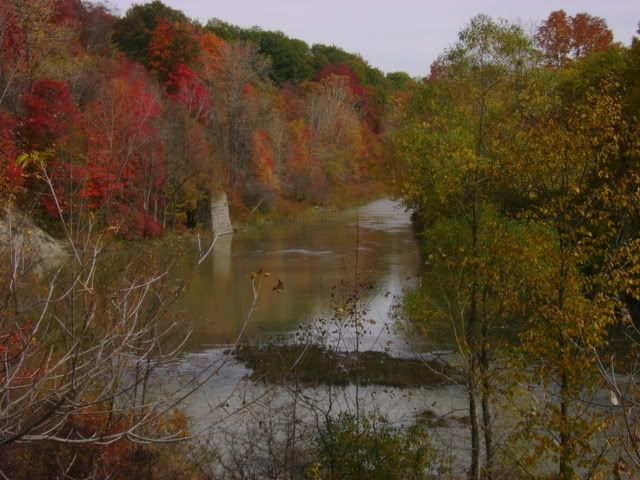 Over the weekend we were attacked by Giant Scarecrow People...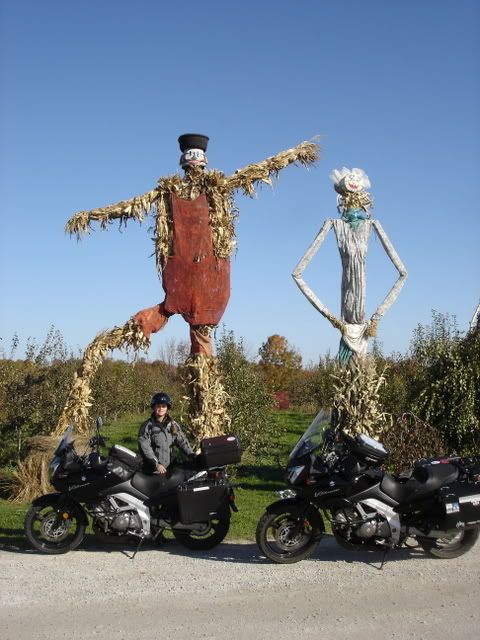 and befriended by Pumpkinhead People...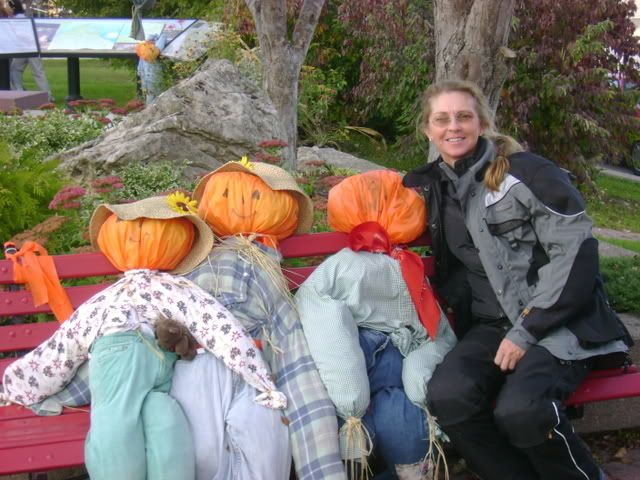 Pretty good ride overall.
---
"The true adventurer goes forth aimless and uncalculating to meet and greet unknown fate." "O. Henry"
86 HD Softail (170,000 miles)
04 DL650 Suzuki
Great pics! I actually ride more in the fall, winter & spring here in Cali because in the summer it is often too damned HOT to ride aggressively since I am ATGATT. Of couse, then again, Winter was on a Tuesday last year, so there ya go. ;-)

Mike
Another picture from Ontario,
---
Ian

'07 KLX250S - Road
'00 CBR600F4 - Track

"The World is a book, and those who do not travel read only a page" - St. Augustine

My favorite time of year too. Here are a few shots from last Tuesday when Double D and I rode to Algonquin.
---
John
johnvstrom at yahoo.ca.............. V-Stromming since '03
'06 DL1000 Grey
'03 DRZ400$ sold, down to one bike
---
Last edited by 2tall; 10-17-2008 at

09:30 PM

.