Oil in Canuck Wees
---
Yo, Fellow Cheeseheads,
I've been using Pro Honda GN4 10-40 motor oil. Dealer recommended. I'm finding the shifting a little clunkier after just 1000K into my second oil change. Anybody have a favorite oil that's readily available north of the 49th? I'm in Coquitlam.
Cheers,
Rob
---
[I]Love the horse beneath you. - Cossack saying[/I]

[B][COLOR="DarkRed"]DL650 2008 black[/COLOR][/B]
[SIZE="2"]
[B]Member No. 0006 of the Flat Black Club[/B]
Givi V46 top case w/light kit
OEM center stand
CeeBailey 23.5[/SIZE]
OEM Hand guards
Rapid Transit tank bag
---
you used Honda oil in ur Strom???????????????

OMG

Cheers!
---
K5Wee in Kanada (285,500 KM and still going strong)
IF YOU WON'T STAND BEHIND OUR TROOPS.....FEEL FREE TO STAND IN FRONT OF THEM
[IMG]http://i1181.photobucket.com/albums/x438/rcacs/maps/VisitedProvincesMap.jpg[/IMG][IMG]http://i1181.photobucket.com/albums/x438/rcacs/maps/american.jpg[/IMG]
Forgive me, Father...
---
CR Cycle in Maple Ridge is a Honda/Suzuki dealership. Went with their recommendation. What's everyone else using in the Great White North?
---
[I]Love the horse beneath you. - Cossack saying[/I]

[B][COLOR="DarkRed"]DL650 2008 black[/COLOR][/B]
[SIZE="2"]
[B]Member No. 0006 of the Flat Black Club[/B]
Givi V46 top case w/light kit
OEM center stand
CeeBailey 23.5[/SIZE]
OEM Hand guards
Rapid Transit tank bag
I've used the exact same Honda Oil, Petro-Can Duron XL 15/40 Dino, Torco 10/40, and now Amsoil 10/40. I can honestly say that I couldn't tell the difference between any of them. Thinking of going back to the Petro-Can Duron as I change my oil very 3-4K.
---
Last edited by WeThereYet; 05-22-2008 at

10:34 AM

.
honda oil
---
i had the oil in my civic changed at a honda dealer , $1.69 per litre i was charged . best deal on oil ive ever had
---
swann strom
$13.99 + tax for a 4L jug at Crappy Tire.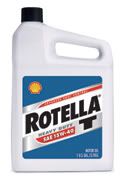 ---
Ian

'07 KLX250S - Road
'00 CBR600F4 - Track

"The World is a book, and those who do not travel read only a page" - St. Augustine

Stromthusiast!
Join Date: Apr 2007
Location: Upper Left Edge
Posts: 134
Duron full Synthetic?
---
So now that I have you Canadians here, whats up with this oil?

Duron Full Synthetic

My friend is a local oil/gas distributor and I was going to order Rotella full syn, but he also carries duron and recommended it. I know nothing about it, but bought some and was going to give it a go. I have always used dino, but have now decided to try a synthetic. I going to use Mobil racing on the next one, but still have the jug of Duron for the next one.
Amsoil M/C 20-50 in both bikes.
---
05 / 650 in blue
88 / KDX 200 in green
81/82 DT 175 Yamahussies
79/SP 370 Suzuki-bad bike-no keep
78/ GT 750 water pumper
75/Suzuki 125 RV
Quote:
$13.99 + tax for a 4L jug at Crappy Tire.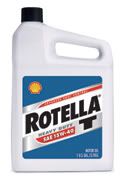 Keep an eye out for the 20L pails on sale, as well. I picked on up for $45 about a month ago -- $1.25/L cheaper. Even at regular price, the 20L pail is $0.79/L cheaper:
http://www.canadiantire.ca/browse/pr...romSearch=true
Stromthusiast!
Join Date: Sep 2007
Location: Brampton, Ontario
Posts: 115
While I'm also searching the site for a answer, I'll ask it here anyways...
Rotella T diesel motor oil? It's compatible???