Better put mine here I suppose.
There are way more than 11.
I think many of the owners spend so much on Farkles they can't afford a camera.
Tassie Stroms
---
strom on water
Wee's side by side
The sign says "watch out for falling rocks"
---
15' White 650- White is the new black, 81' BMW R100S
Well, I've nearly had her for a week now
I'll take the camera with me this weekend for some more scenic photos.
Still awaiting the engine crash bars and pannier mounts.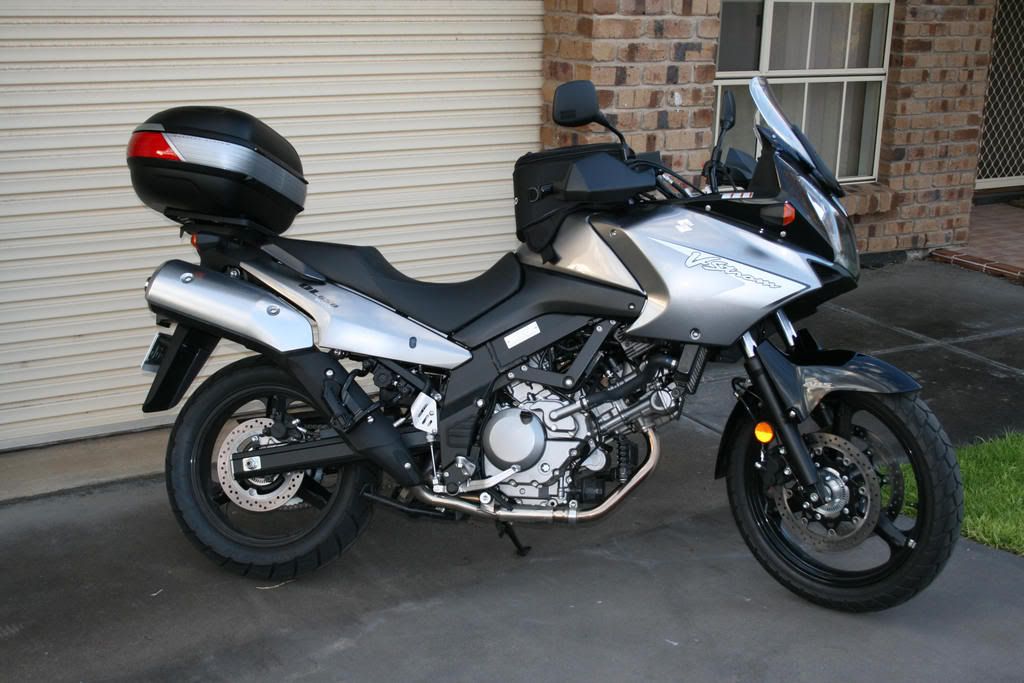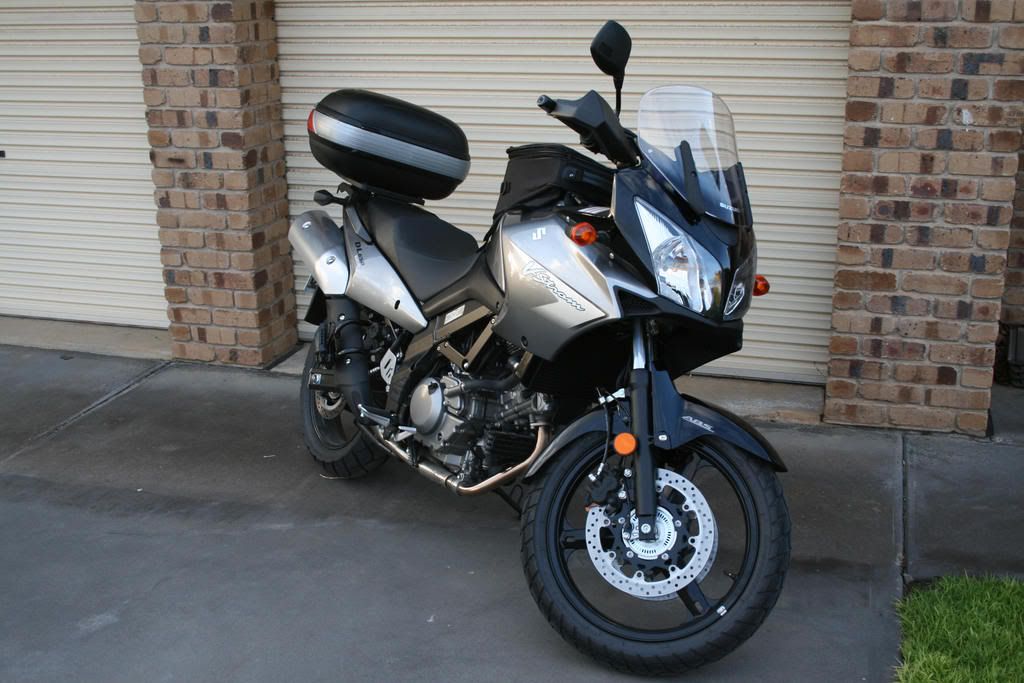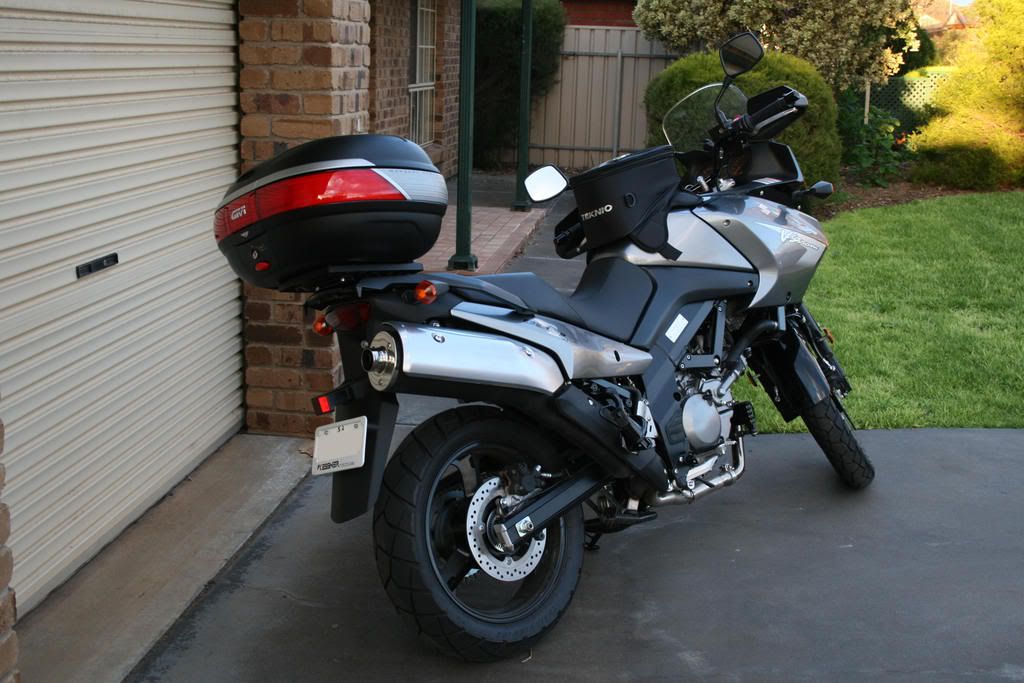 ---
Last edited by submdi; 09-10-2008 at

08:09 AM

.
A few more out and about today.
Was able to clock up enough K's to carry out the first service once we were home.
The crash bars were in when I went to pick up the oil and filter, so they went on straight away.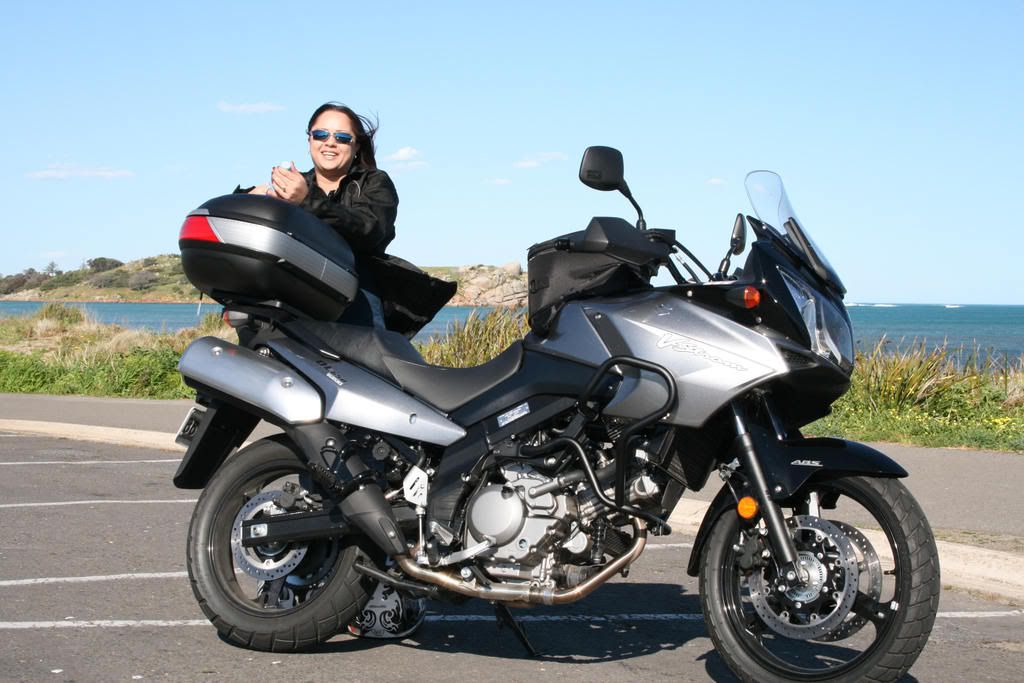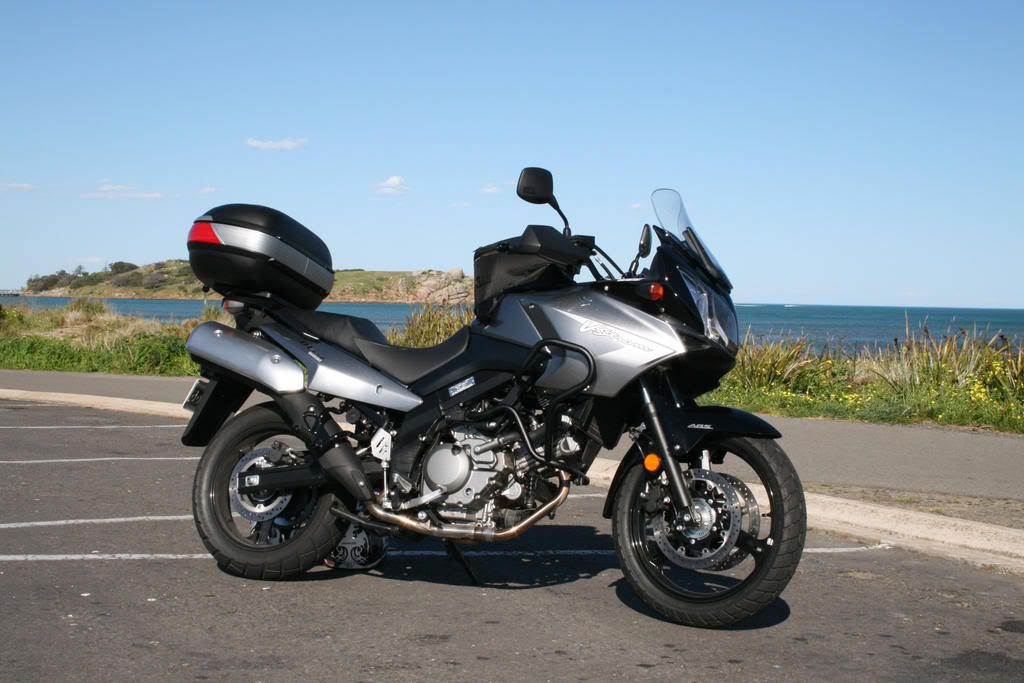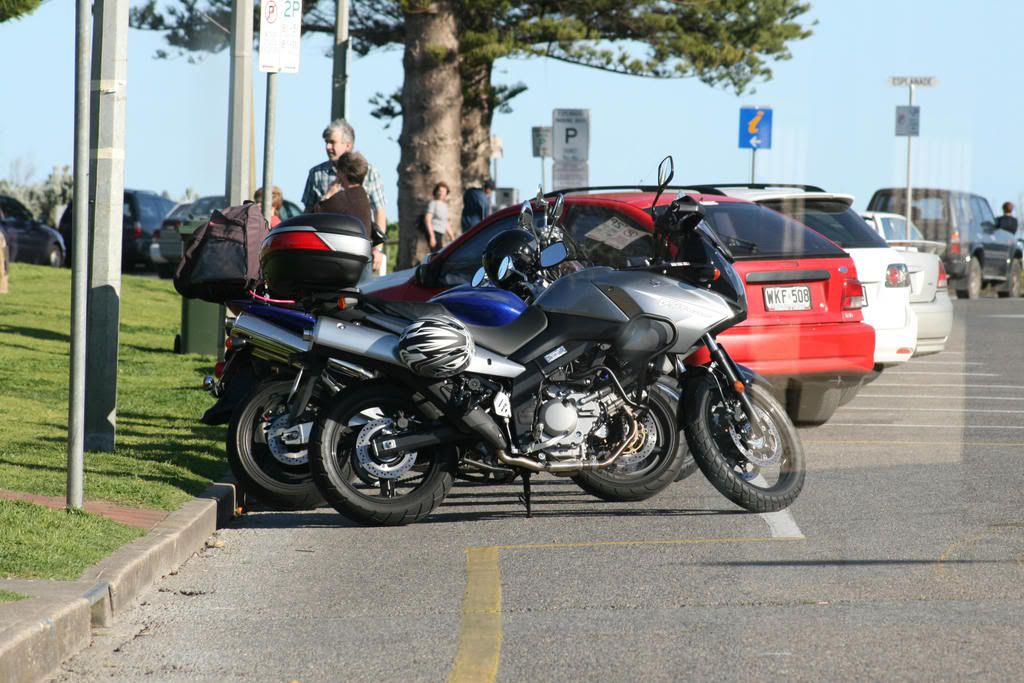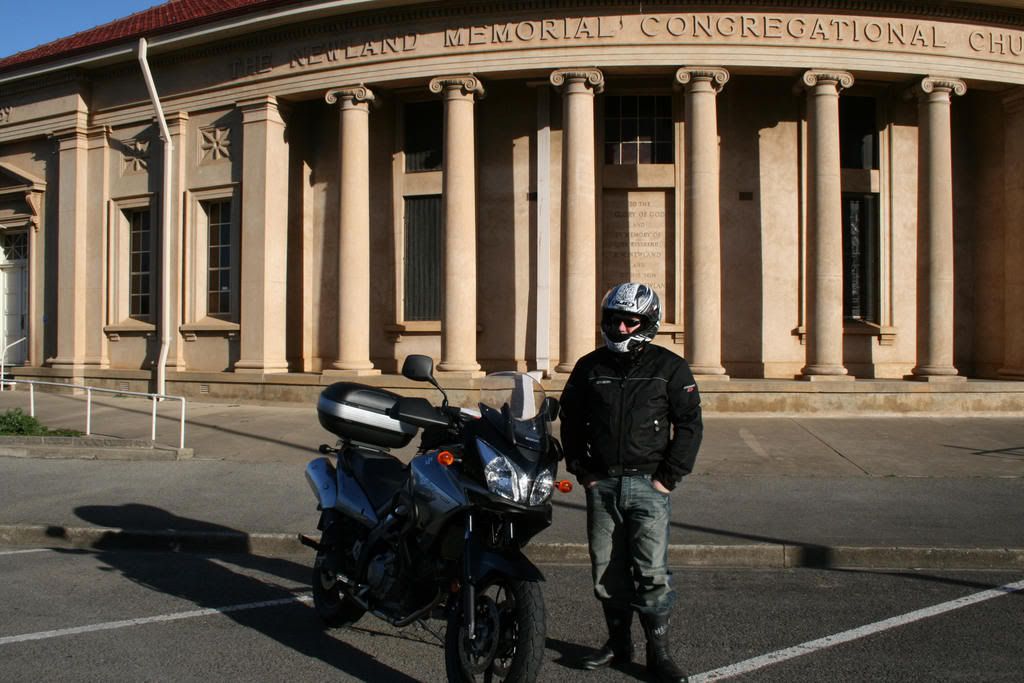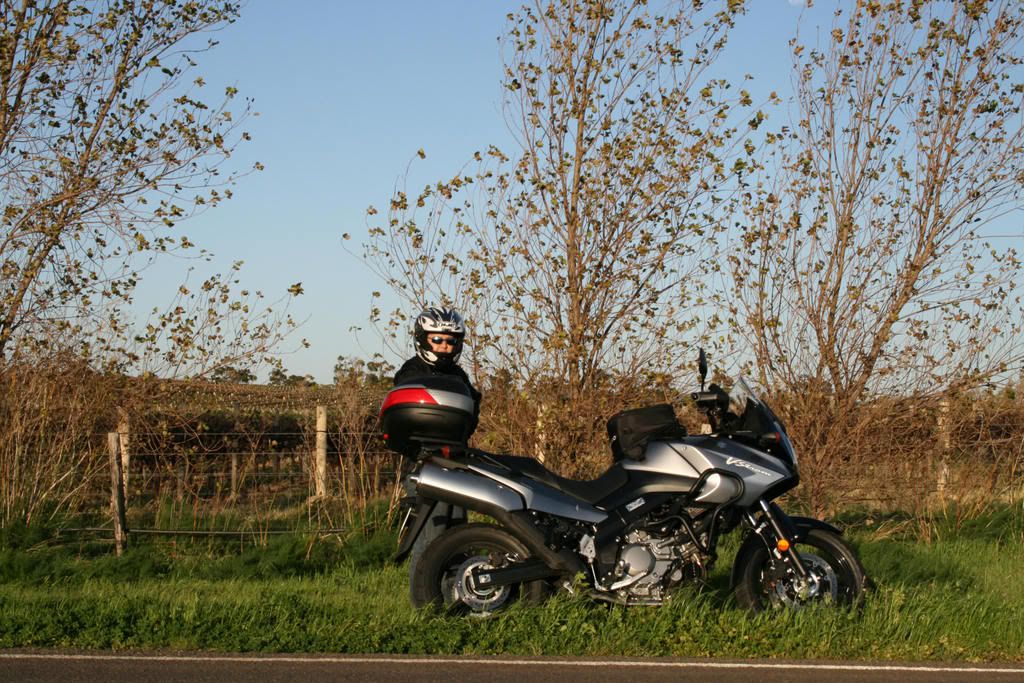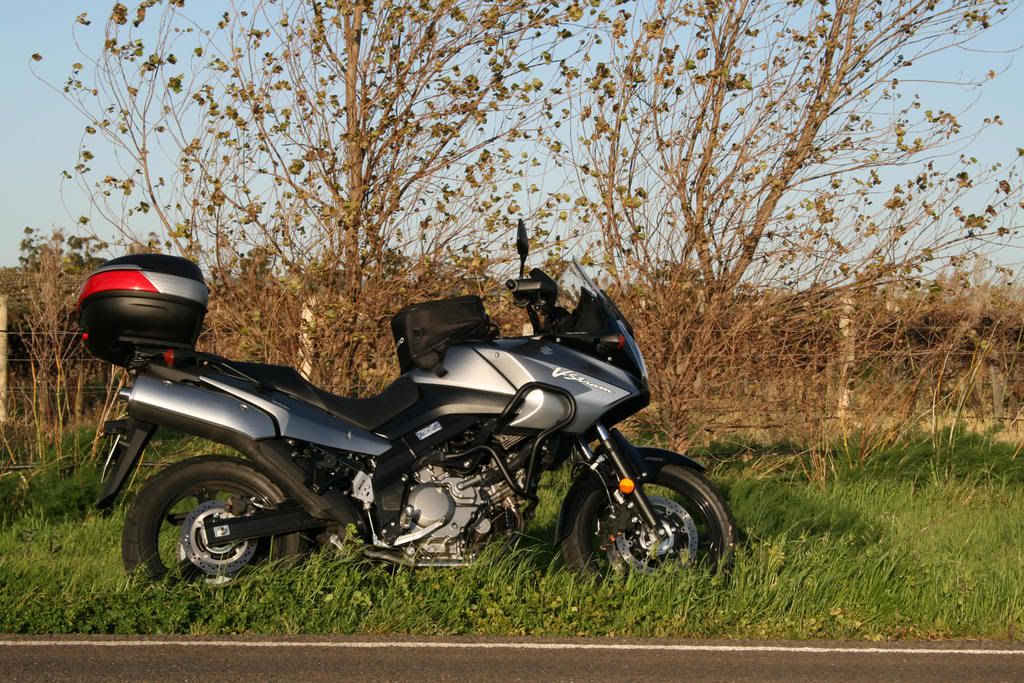 ---
Last edited by submdi; 09-13-2008 at

10:39 AM

.
On the road again
Stopping to clear the dust
Who needs a road or track. Keeping the DR's & KTM;s honest.
---
15' White 650- White is the new black, 81' BMW R100S
Stromthusiast!
Join Date: Mar 2008
Location: New South Wales OZ
Posts: 19
2 Stroms at Red Canyon Fraser Island
My Strom on an inland track of Fraser Island. Dont let anybody tell you that the Strom cant do Fraser, we did it easy.
---
XR650R.
DL650K7 With some farkles.
Stromthusiast!
Join Date: Jul 2008
Location: Mid North Coast NSW
Posts: 60
Hi All
Heres mine, New 30/5/08 Now 7000ks. Now with Aldi tankbag
Anyone else north of newcastle?
Here's a couple my wife took today.
I love this bike, and luckily so does she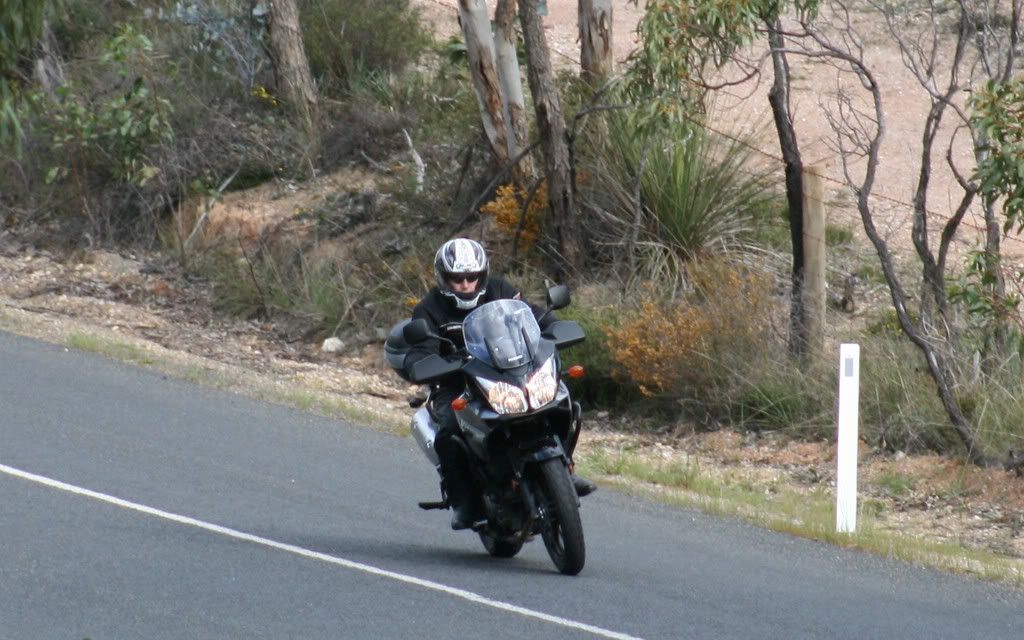 Shame I forgot to put up the rear pegs:blushing: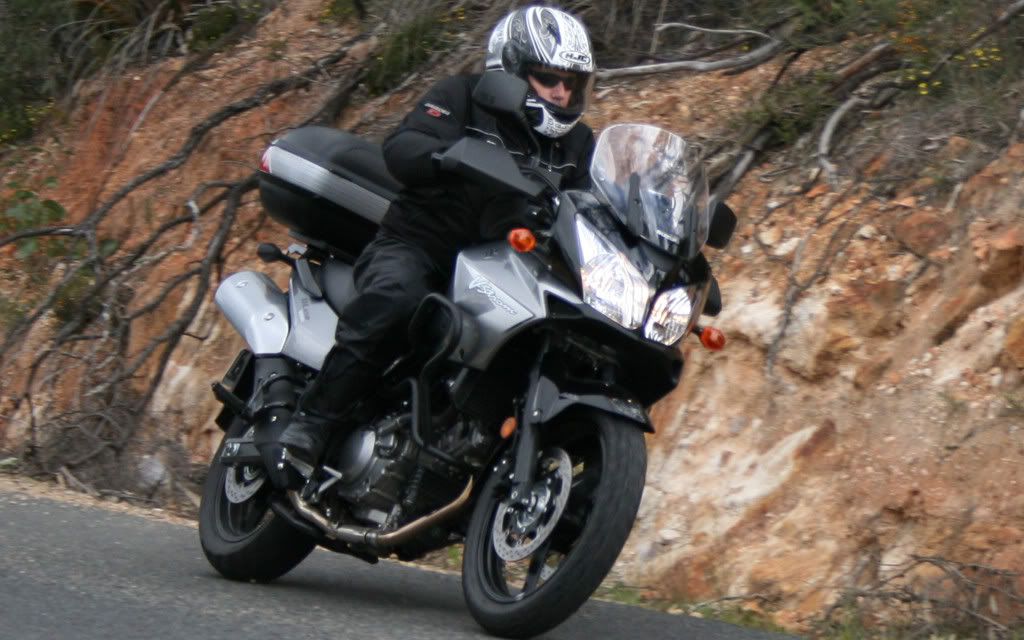 A 650K8 ABS playing in the sand.
After coming through the Toona gate into QLD
This was taken in the lower Simpson Desert on the Warburton Track just before it joins the K1 Line.
Note the KTM pilot admiring how the V requires no side stand.
Somewhere on Walkers Crossing on the way on Innamincka.
A very cut off picture of the bike on "little Red" west of Birdsville.
---
David
DL-650K8
Pro-taper SE ATV Hi Bars, Barkbusters, Madstad , Race-Tech springs, Superbrace, Stebel horn, SW-Motech crash-bars, skid plate, centre stand, steel footpegs, Uni Air Filter, hyperlites
---
Last edited by dnrobertson; 10-03-2008 at

10:42 AM

.