DL650 Bolt-on Larger Side Stand Foot
---
At the request of fellow Strommers, I have made a bolt-on bigger kickstand foot for the DL650 V-Strom. The design follows the typical requests. It is intended to
work well
, be durable/problem free, blend into the design of the bike, and be cost efficient.
About the design decisions.
I attempted to avoid things that don't add value. I suspect/beleieve that a lot of what we see in what seem to be high priced items are included as way of justifying higher retail prices. Aluminum anodation, unecessary use of stainless, fancy shapes, etc, add flash, apparent product complexity, and appear to justify the higher prices, but often don't really add functional value. I have tried to eliminate this from the design.
1. Testing and experience has shown the aluminum works better than steel due to it's lower wieght. Experience has shown that at 1/4" thick wear will not be a problem. Additionally, for bikes that have been raised using raising links, UHMW plastic may work well to add another 1/2 inch to the kickstand.
2. Finish. Powdercoated black. Just like the stock kickstand. I have observed that people that bought stainless bolt on feet painted their's black after installation. I think it blends with the bike/looks a lot less obtusive this way.
3. The size of the foot. Big enought to support the bike in soft sand and small enough to not be ugly. It would be really easy to make a big ugly foot. It is a little more challenging to desigtn something big enough to work with the stock centerstand and also not be fugly. FYI, the size of the foot is slightly larger than the contact area of the bike's tires.
4. Thickness of the foot. 1/4" (6.35mm) Strommers have asked for a foot that also decreases the lean angle of the bike. the general opinion seems to be that the bike leans too far over on the kickstand.
5. The shape. As above, works with the centerstand and to avoid being fugly. Why no serated edges to grip boots? Bcause the rider's boot doesn't really contact the foot. Your boot engages the loop welded to the kickstand leg provided for that purpose. Serated edges appear to be a marketing ploy to justify $56 kickstand feet.
6. Hardware. Stainless steel bolts and washersmake sense here. It's a no brainer. Button head allen screws for low profile appearance.
7. Security. Both self locking bolts (pre-applied nylon patch) and stainless lock washers are included.
Price: $28 + postage. Orders can be processed through our website
AdventureTech, LLC. - Home
Simple 2 minute bolt on installation
Will it fit the 2012 DL650? - Yes. The design has been updated for the 2012 DL650 as shown below. The difference is the angle at which the upper plate goes on the number of bolts. Please state the year of your bike when ordering, but the new four bolt plate fits all year DL650s.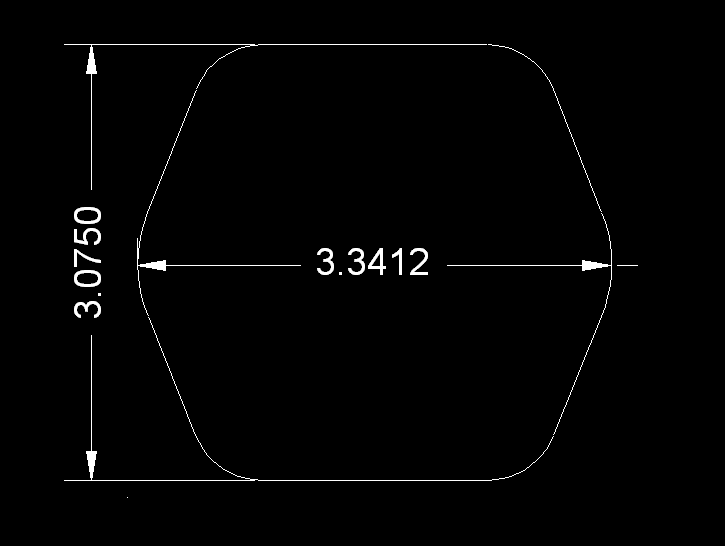 Stromthusiast!
Join Date: Aug 2016
Posts: 21
just bought this to deal with the summer heat. it's a decent product. the only thing I would change is the thickness of the top piece. i know the instructions say to not tighten the top piece to the point of bending metal but without knowing how much torque to apply, almost impossible to not bend metal. Either way, it works, bent or not. Thanks for another good product Rick.
Adding weight to the end of the side stand can eventually cause the sidestand switch to kill the engine when hitting large bumps. So it is important to keep the side stand foot light. Out top is robust enough for the purpose (never failed), but light enough as well. The point about not over torquing the bolts was added because someone said that he could not get the two pieces to meet no matter how hard he tried. It's just not necessary to torque the bolts to the point that the two pieces meet. Remember the only purpose of the top plate and bolts is to hold the part to the bike when the sidestand is up.

This is one of those incredibly reliable install and forget parts.
Stromthusiast!
Join Date: May 2016
Location: Alabama
Posts: 781
Bought one. It took 5 minutes to put on. It is very light and fairly large. I can't imagine getting something much bigger on the foot of the kickstand. Good finish work. Good attaching hardware, and the screws had a loctite like substance already on them.
---
2015 DL650XT w/ factory Suzuki/Motech side cases and engine guard.
First farkle - Motech center stand
Suzuki handguards
Augustus Wind Deflectors
Fat, foamy grips
Givi AirFlow windscreen
Go-Cruise throttle lock
JD Astar 1260 lumen LED tail light bulb
Suzuki (SW Motech) Top Case
Hyde Racing skid plate
Adventuretech kickstand foot, fork brace, fender raising kit, and peg lowering kit.
Zita 26mm up / 20mm back risers
Sit and Fly Seat Net

So God created man in His own image; in the image of God He created him; male and female He created them. Genesis 1:27
broken foot
---
Richlandrick, do you think your side stand foot would work with the side stand on my DL650 that's missing the foot? The foot broke off when I was giving a ride to a heavy passenger who put a lot of weight on the side stand climbing on and off the bike. As you can see in the attached photo, there is a little bit of a lip left of the original weld. Maybe fill the space that's supposed to be occupied by the foot with some soft, compressible material that will grab the shaft as the top plate is tightened down? Or maybe just fill it with epoxy and glue it on!?

It looks like a pretty snug fit from the picture which is why I'm even thinking along these lines, but I don't know the details of its design without a unit in hand. Am I crazy? What do you think?
Stromthusiast!
Join Date: Dec 2011
Location: Virginia
Posts: 180
bpeeters,

Our sidestand foot is designed to clamp onto the part that broke off your side stand, so no, not without repair.

It should be easy to weld the piece broken off back on. It doesn't take a really talented nuclear qualified welder to do the job or an expensive machine. A couple of long tacks is all that is needed. Remember, in general those wled just hold the piece on when the sidestand is up. Any neighborhood welder should be able to do it.

Rick
Stromthusiast!
Join Date: Jul 2017
Location: Palawan, Philippines
Posts: 179
DL650 Bolt-on Larger Side Stand Foot
---
I like this, but in my humble opinion, it would look so much better with the top drilled for COUNTERSUNK screws. It would probably be the first thing I will change after I receive mine.
What is the thickness of the top plate, and what size thread are the button head screws? M5, or M6 maybe ( or are you still using imperial sizes)?

Sent from my iPhone using Tapatalk
---
Last edited by LoloPD; 09-28-2017 at

06:43 PM

.
Weight can be an issue if not managed well. Too much weight on the end of the side stand over rough terrain can result in activation of the side stand kill switch. So the top plate is 1/8" thick aluminum. Strong enough to do it's job while still light weight. The bottom plate is 1/4" thick.

You could countersink the top plate, but doing so would slightly reduce the strength.

As is, it works well, has never ever failed, and is very economical.
Stromthusiast!
Join Date: Jan 2017
Location: Vancouver BC
Posts: 40
Hence why a block extension to compensate for the 1 1/8" rising link is not going to happen? Me and my trusty block of wood....