Stromthusiast!
Join Date: Mar 2011
Location: Newnan, GA
Posts: 26
The bags worked great
---
Thanks for dropping the Givi bags off. They worked great for the trip I just took. Just over 700 miles in three days at an easy pace to some great places. Ride report to follow.
Stromthusiast!
Join Date: Mar 2011
Location: Newnan, GA
Posts: 26
Three Day Ride with some images
---
I did a short 725 mile ride the other day. It was an easy three day pace with some fun stops.
The ride started on day one with some friends that were repositioning their Harleys to Denver. We left Heber at about noon on Saturday with the first stop in Steamboat Springs, CO. Not too many photos that day. We were on a mission to get to Colorado before dark. The route was straight out on 40. Not much to see here. I did snap a shot of the bikes in Roosevelt during our first fuel stop.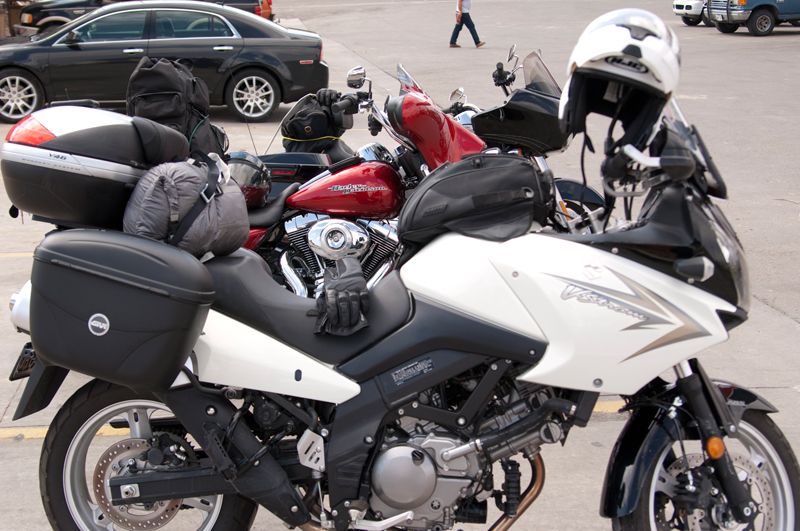 We hit the road again only to run into some really strong crosswinds and some rain. The camera stayed in the bag dry the rest of the day.
Day one was right at 300 miles.
Day two was solo as I said goodbye to the friends. They continued to Denver and I turned back to the west toward Flaming Gorge and Manila. I back tracked on 40 to the west to pick up Colorado 318. 40 to this turn off is the most interesting part of 40. Sorry, no picks on 40. Once I got on 318 and hit mile marker 0 I hit gravel. Not a bad road. The gravel was a bit deep to start but got much better.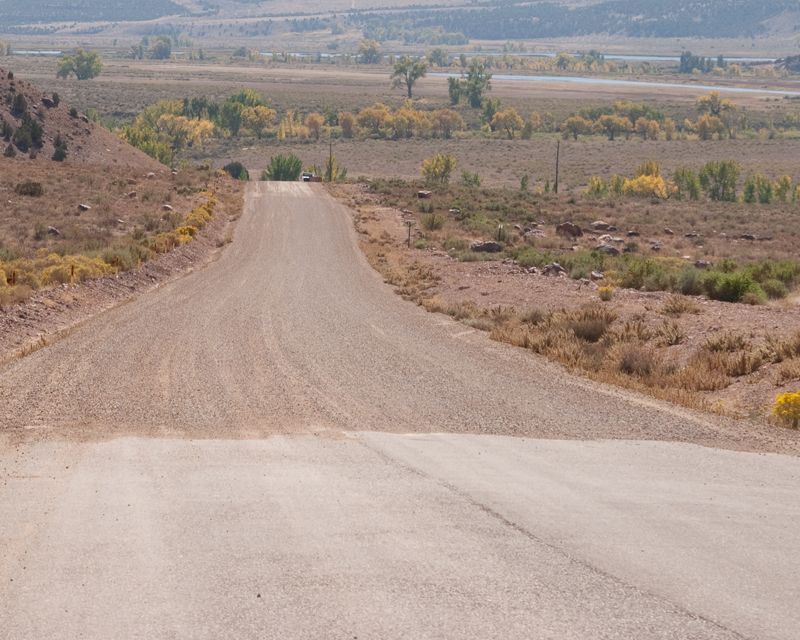 The road alternated between gravel, dirt and some limited black top.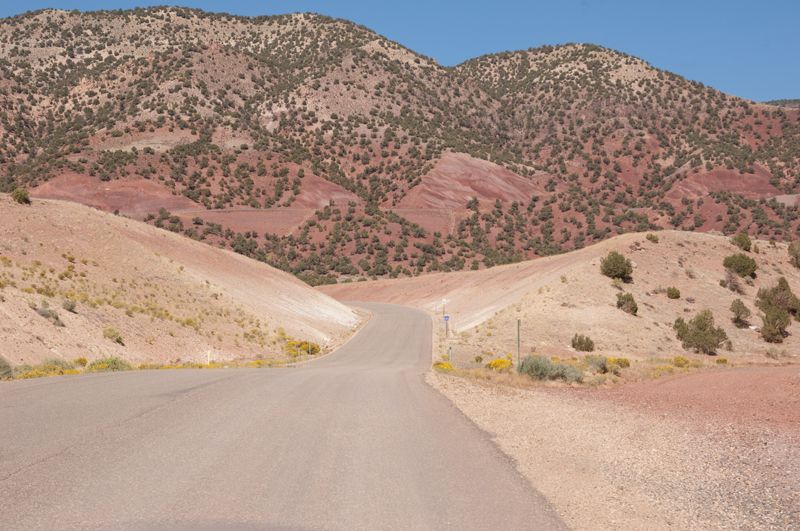 The scenery was great.
After about 25 or 30 miles of this I hit UT 191 and headed toward Dutch John and made the turn back up toward the north and west. Flaming Gorge is low like a lot of the reservoirs.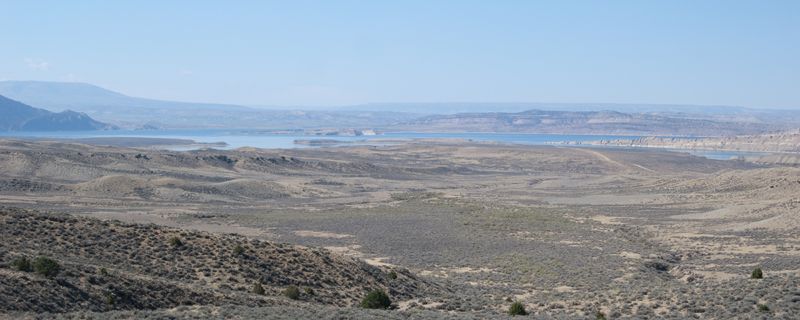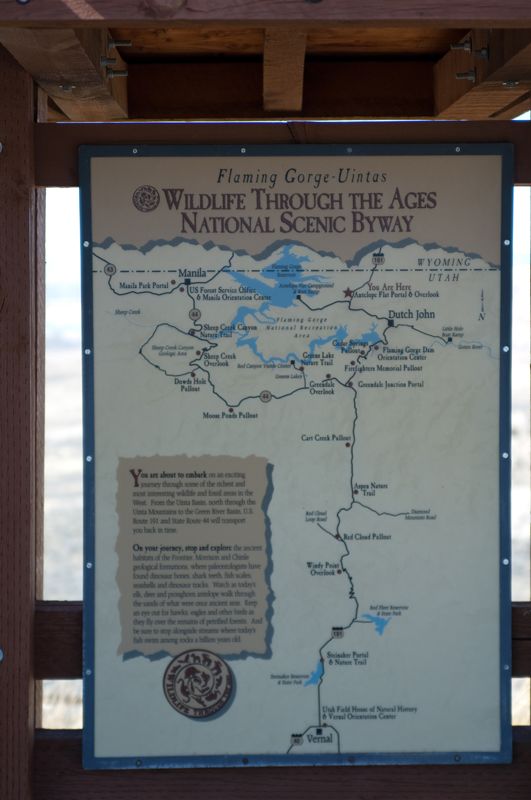 After making it around the corner I did the Sheep Creek Canyon Geological Loop. The road is in pretty good shape and has new pavement near the top. Great scenery.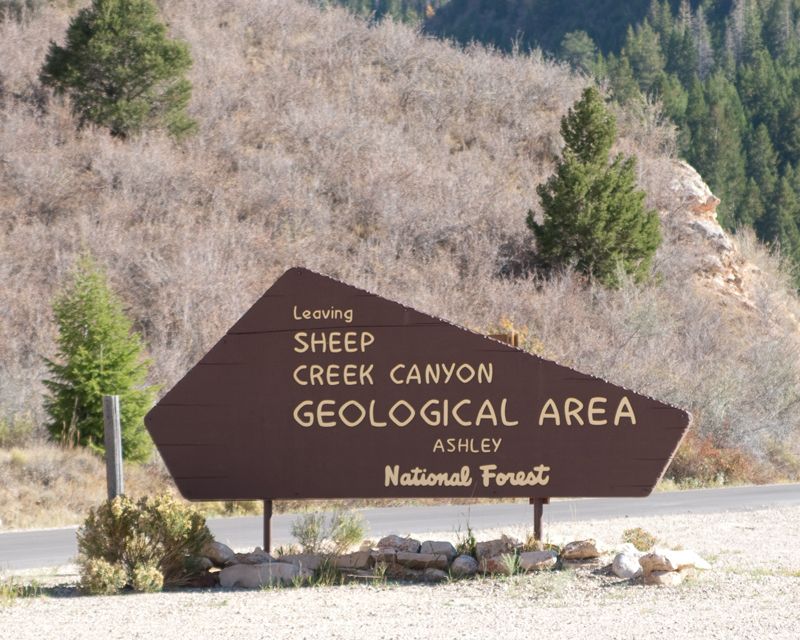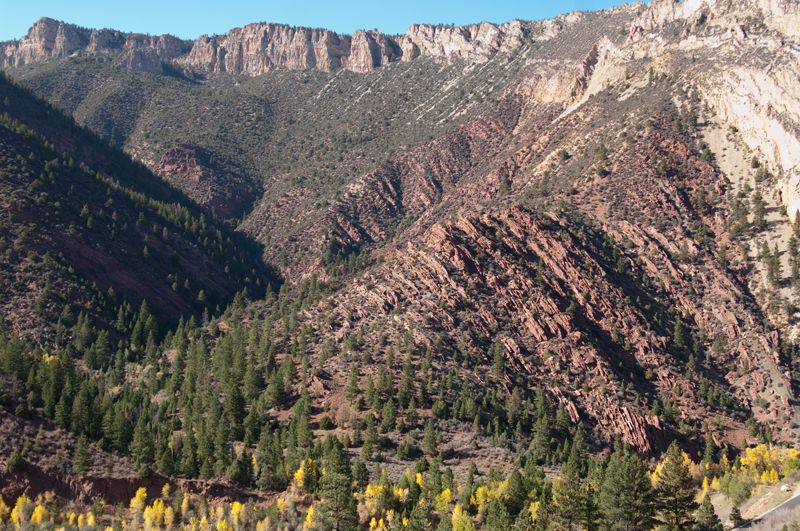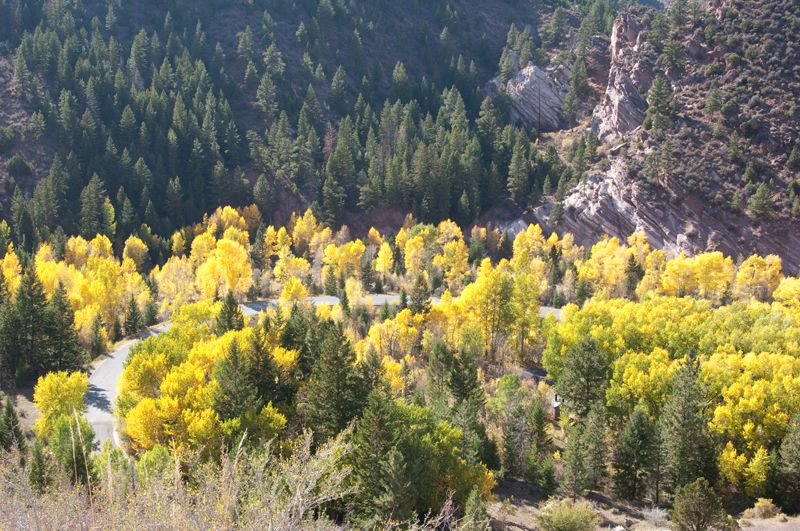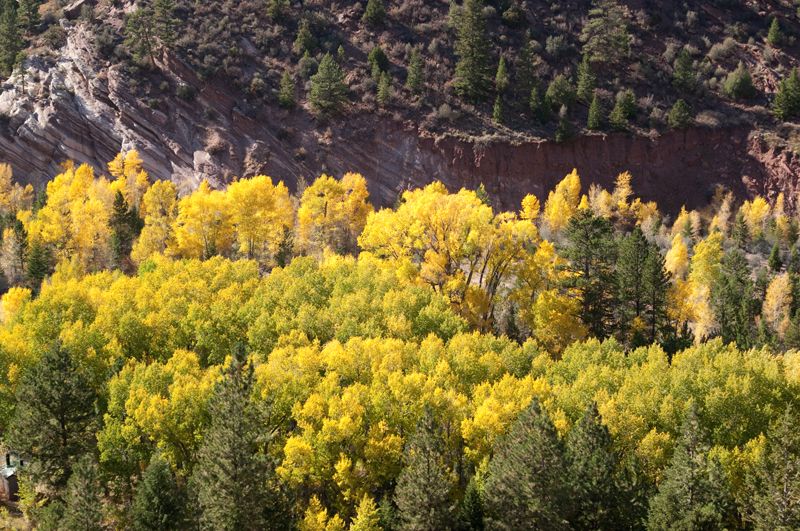 http://i1157.photobucket.com/albums/...oadsheepsm.jpg
After making my way out of here I hung a left to Manila and my home for the night. The Manila KOA is really clean and the camp staff is super friendly. Starting in October they are offering a 20% discount. I opted for the Kamping Kabin instead of the tent on the ground. I pretty much had the place to myself.
Day two was right at 225 miles.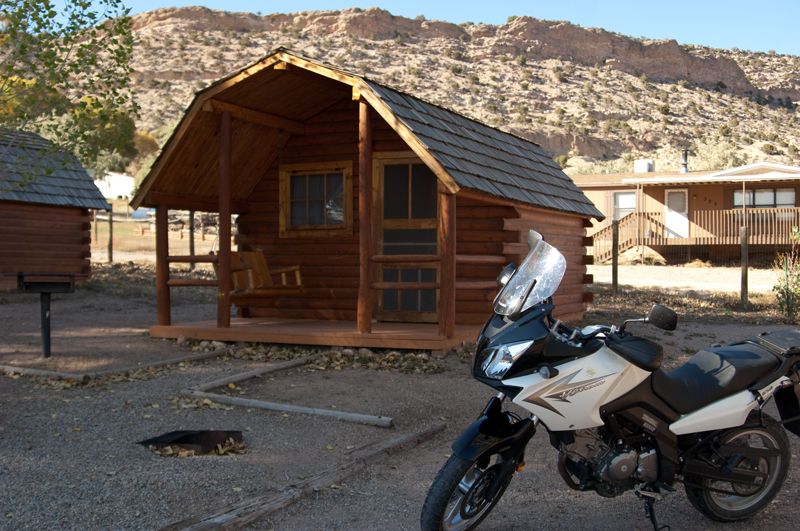 It was nice to sleep in a bit. I grabbed breakfast at the only place in town and hit the road again.
It was off toward I80 for a brief stretch until I hit 150 and headed south to Mirror Lake Highway. The road was full of open range cattle and a ton of cars. Everybody was out looking at the colors.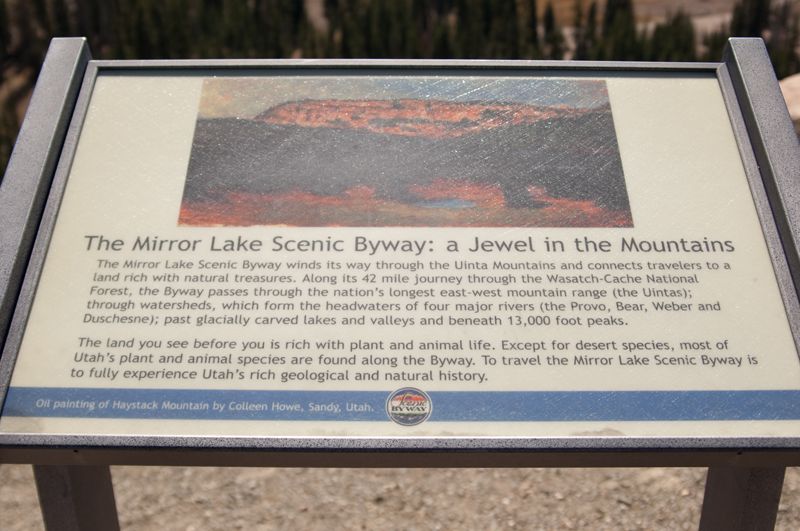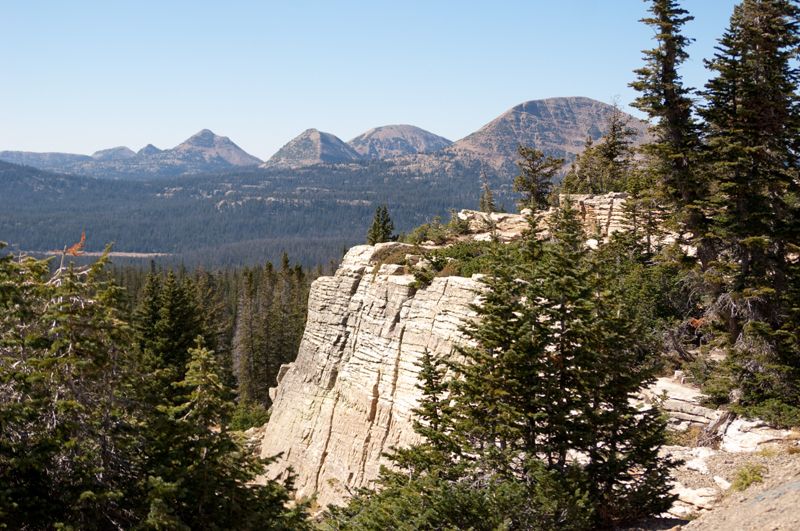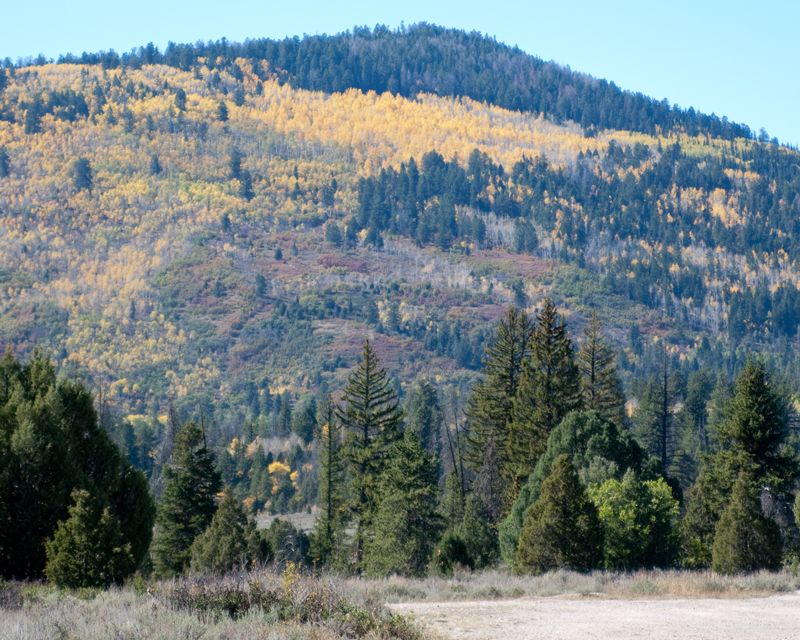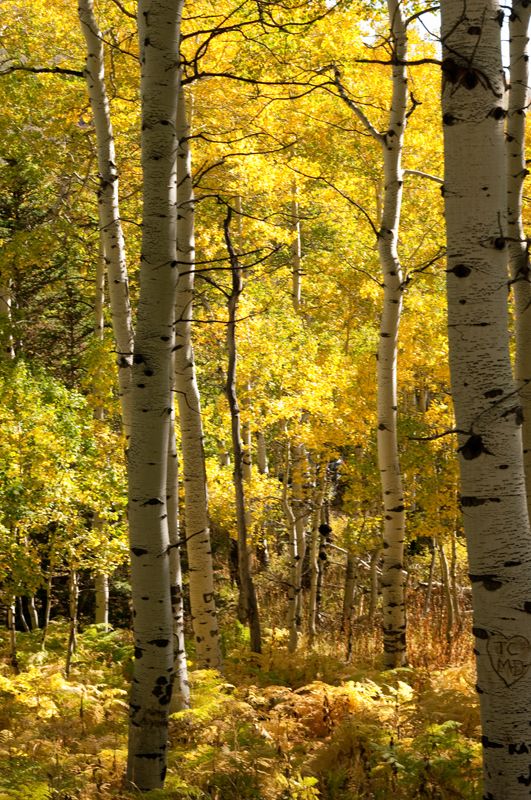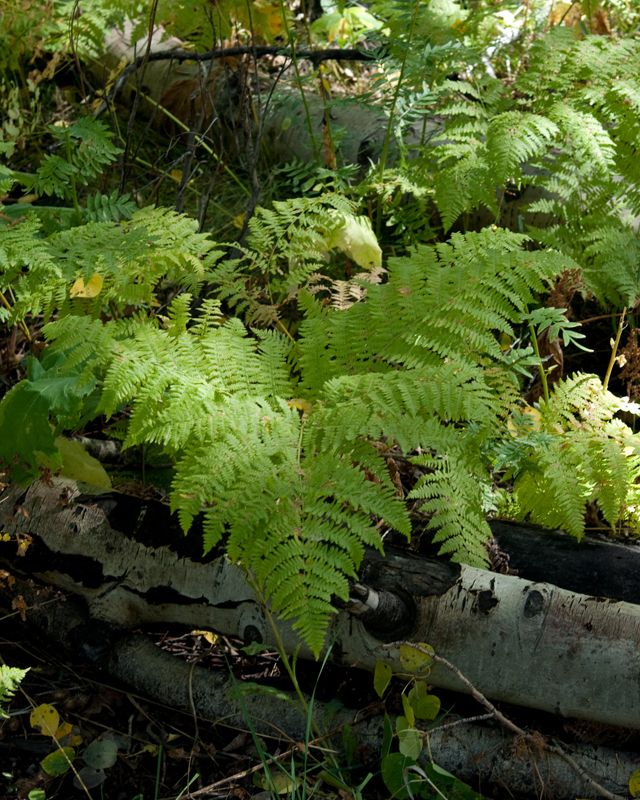 Day three took me back home to Heber after about 200 miles of riding.
Overal this was a really great relaxed trip. I could have used a few more days on the road but I had to get back home to get ready for my next trip.
Nice report and pics Jim! Thanks for sharing.
Excellent report, we need more like this!
Nov 3rd ride
---
Today a few SLC Valley troopers met for a 'Last' ride of the season, most likely not of the year ( Dante's ride from hell 2010 ). We met at the Holiday Gas station in draper at 10 am, off1, suzukifreak, Satch, Red Rider, T-Ville Trooper and me.
Our ride took us along the west side of Utah Lake, sure we did this a few times, but with new people in the group how can we resist ? We stoped in Elberta at the Sinclair station, always a great photo oppotunity no matter the season.
Here we also did the Cache Hand-off, for those who don't know about this please see this link
Strom Cachers USA/CANADA - Revived
Our ride brought us to Pennye's restaurant in the Tooele Valley
, after lunch Satch and off1 took the Lehi route home, the four of us went north .
Great weather and people made this a really nice ride. Good luck Satch - handing the Cache off.......remember you only have 7 days.
---
FB MEMBER #133 - 2008 Wee
Stromthusiast!
Join Date: Aug 2012
Location: at the Gateway to the Sierras, in California
Posts: 1,382
I need to get her fix'd!!!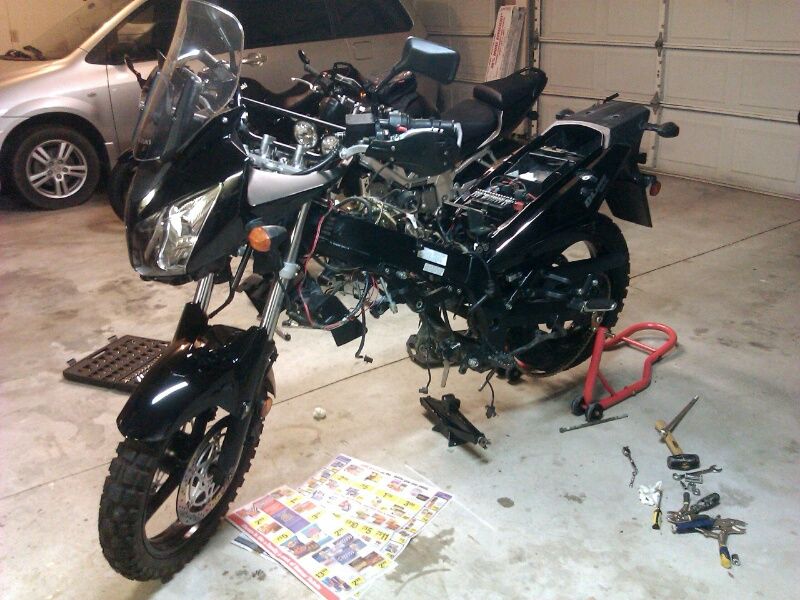 Thanks to all for a great day! It was especially nice to meet off1 and suzukifreak. I should have taken a few more pics, but I'll share a couple:
Yeah, I know...it's like deja vu all over again!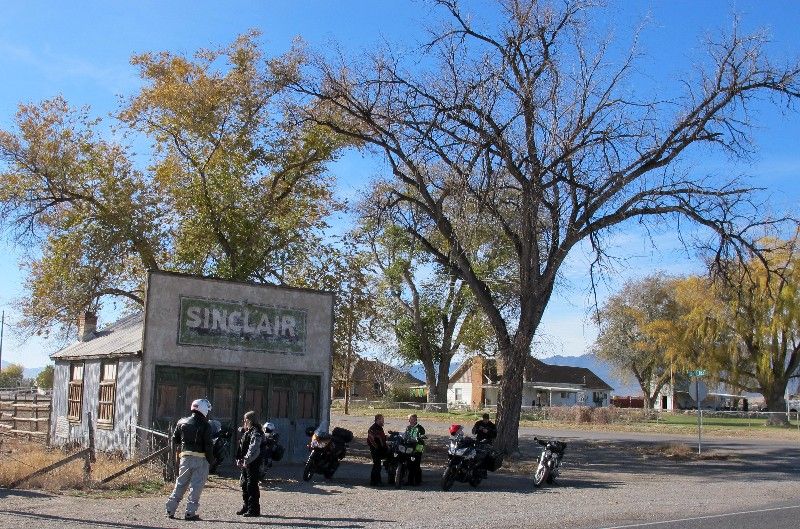 A little different perspective: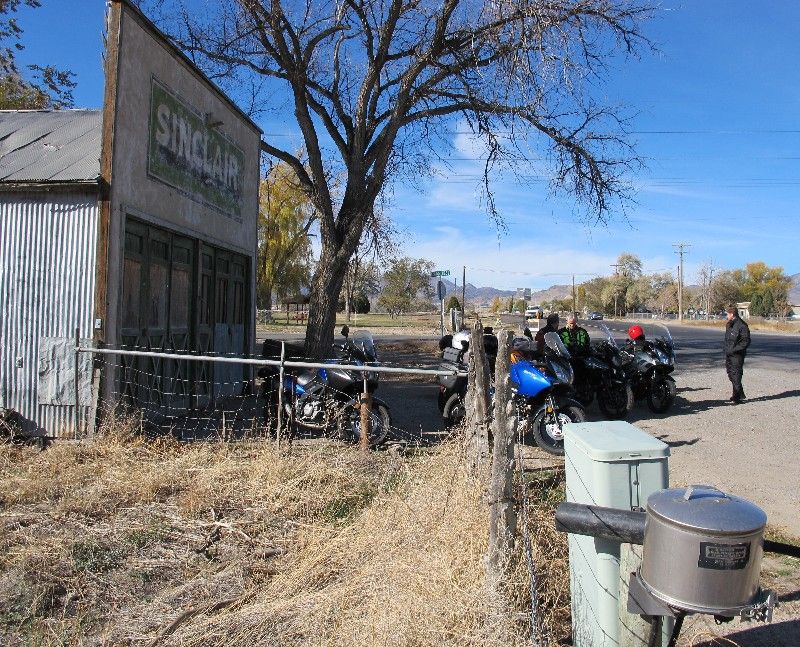 T-ville and Andreas discuss serious matters of Strom-umental importance: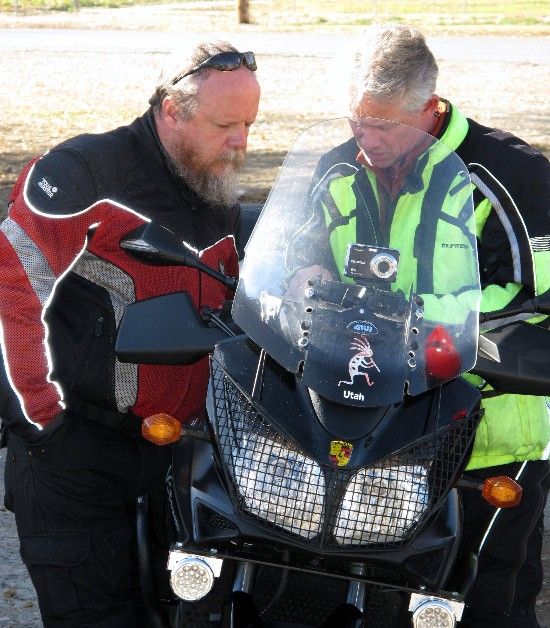 Stromthusiast!
Join Date: Aug 2012
Location: at the Gateway to the Sierras, in California
Posts: 1,382
BTY, on our way back home, Satch and I almost got hit head-on by an idiot passing cars (oncoming) right in front of us.

Satch was maybe a hundred feet or more behind me so I'm not sure how he saw this, but I had to ride it on the very edge of the road to avoid this moron from turning me into a bug smashed on his windshield.

Be careful out there. Remember, we are invisible.



Sent from my right shoe using the Motorcycle app
...Scary moment there for sure. By the time the guy passed me he and the other clown in the front seat both had big grins on their faces and were yappin' at each other like "Man, that was sick!--We just passed 4 cars and almost wiped out a motorcycle. We are like the most totally awesome dudes on the road right now--high five!" DFs.
End of Season Ride
---
When the weather forecast showed that today would be in the low 70's and then dropping 40 degrees and snow by Friday, I had no choice but find an excuse to ride today! Luckily I found a good reason to get out and ride one of my favorite routes. I'm involved in the development of a small subdivision in Eden for the past couple of years and I've been meaning to get up there to check on a couple of things--but I kept putting it off. Well, today was the day...and what a great one it was!
I was planning on stopping a lot and taking some photos, but the riding was so nice that I didn't stop as often as I had planned. My route was: Draper to East Canyon, Trapper's Loop, Morgan, Mountain Green, Eden--then back the same way. It took me all day to ride and complete my business and I got home after dark. I pretty much had the roads to myself. I only saw a couple of other riders including a blue V-Strom near East Canyon reservoir (was it you?). The campgrounds, Resorts, boat docks, and the usual summer time places are all shut down and pretty much deserted. It occurred to me that the day's theme should be "End of Season":
East Canyon Reservoir and campground. Summer's over and the lake is low. End of camping and picnic season.
I've been thinking a lot lately about getting some old gas pumps and gas station signs for my garage/man-cave. I caught a glimpse of this garage outside of Morgan and had to turn around and check it out. Yes, that's JUST the garage!
The house is to the right out of picture. Major garage envy!
Pineview Reservoir Marina. End of boating season.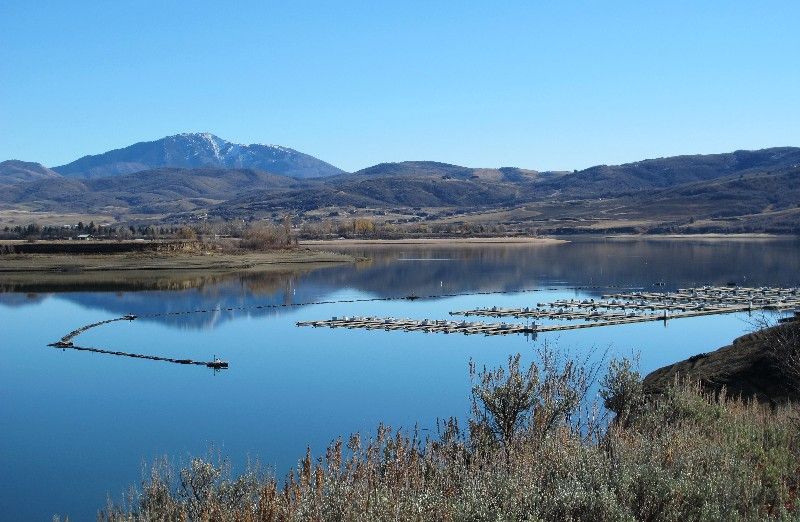 Pineview Dam. End of the water season.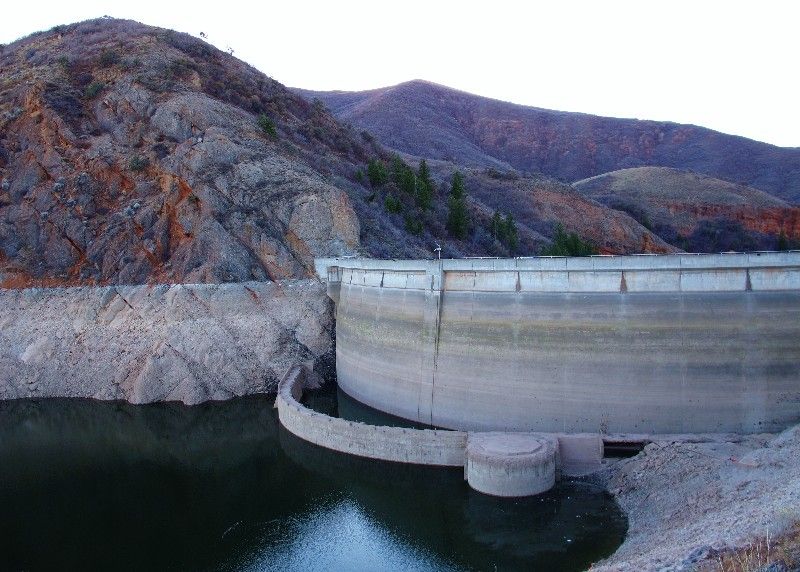 This doesn't really fit the theme, but I was intrigued by the signs and razor wire. I was feeling a bit rebellious so I broke both laws: I parked right there and and proceeded to trespass onto government property---The razor wire looked menacing, but it was completely useless since I was able to just walk around the fence! There's probably a profound statement there about my own stupidity or the government's stupidity. I'm not quite sure which it is-- or how exactly to articulate it.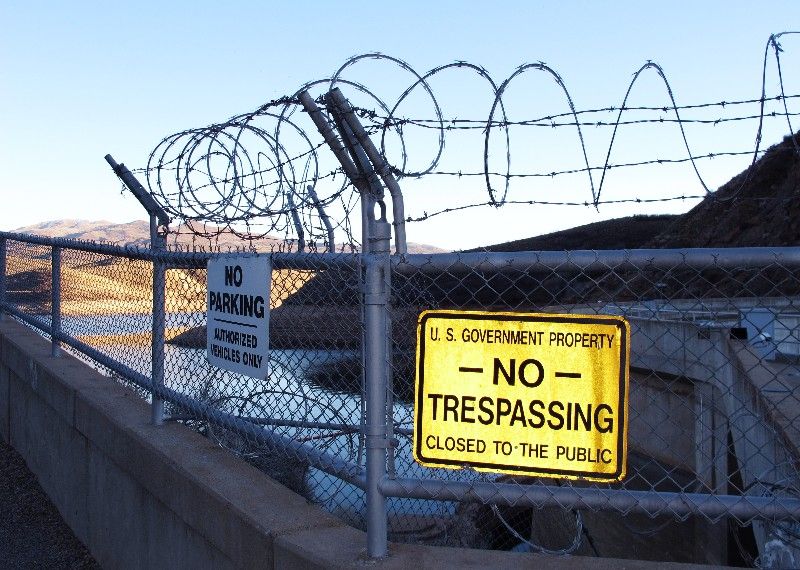 This is my destination: A beautiful 40 acre piece of land in Eden that I am helping the owner subdivide into 3 acre ranchettes. They actually had 3 feet of snow on the ground up there last week. It melted off quickly, but I'm afraid this next storm will bring 1 to 2 feet more that will stick around until May...end of developing season.
I spent more time in Eden than I expected, but it was so nice I didn't care. I headed home as the sun was setting and was rewarded with an awesome twilight ride home---all alone---road to myself.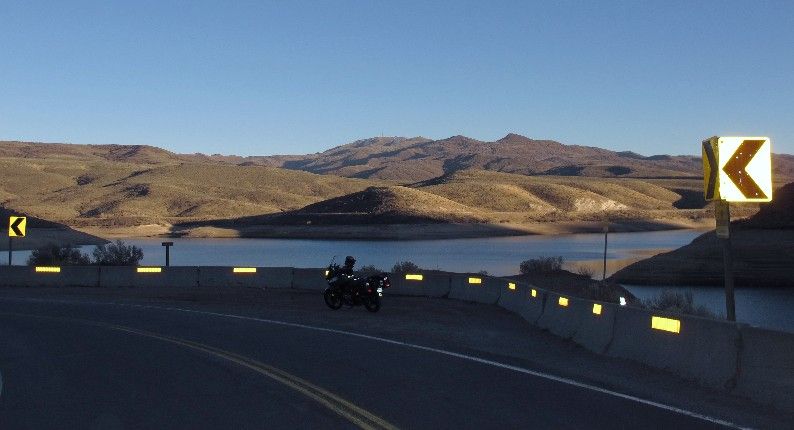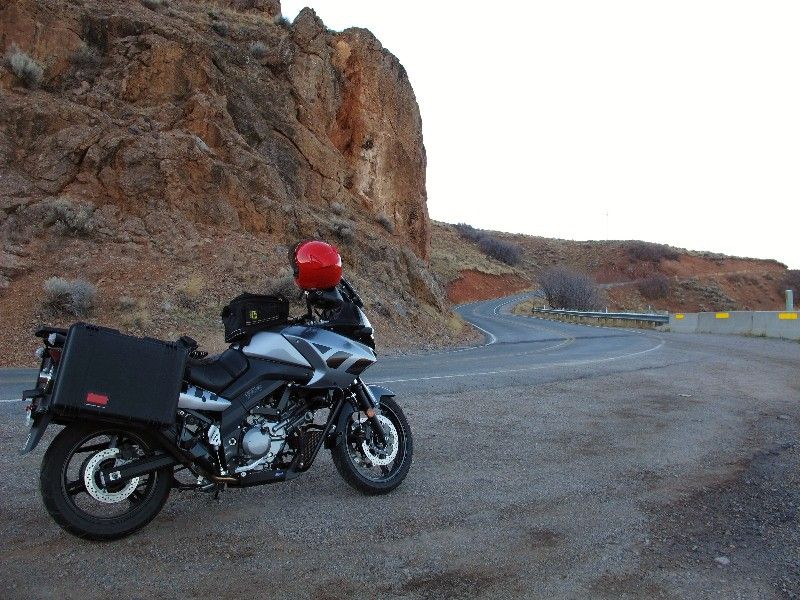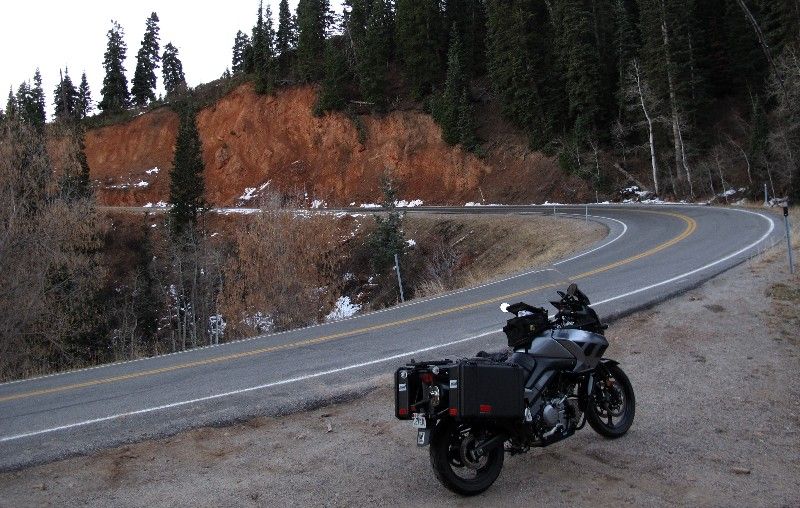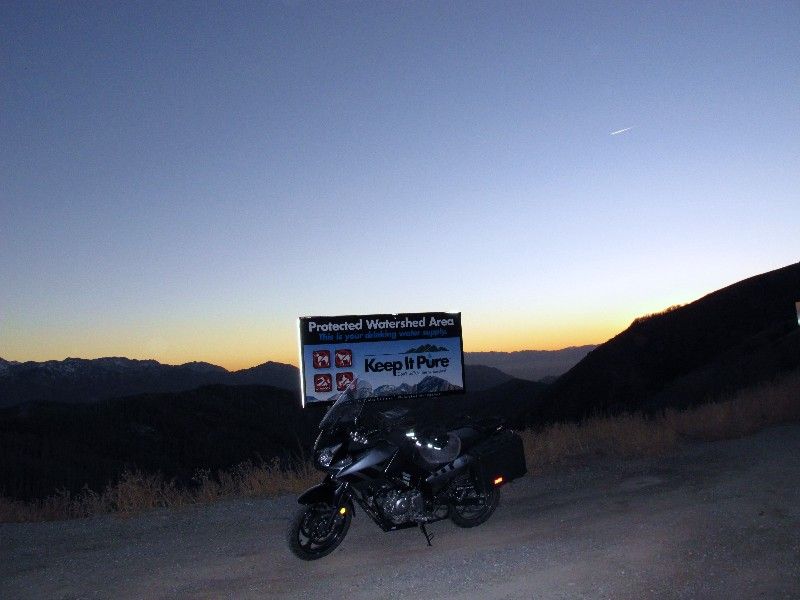 It was a good day. End of story (but not the end of my riding season!)
---
Last edited by Satch; 11-08-2012 at

10:57 AM

.