I'm going up Thursday evening leaving Kennesaw around 5:00pm, coming back Sunday afternoon. Anybody want to ride up together?
Galen
---
2015 DL1000
2012 BMW K1600GTL
2009 DL650 (Sold)
2009 Yamaha V-Star XVS950 (Sold)
All with the required enhancements.
OK, that's 2 going up on Thursday.

If you haven't been before, there is plenty of good roads including the Cherahola and the dragon, trail, and lots of stroms. The Ironhorse lodge is excellent. I am camping, but whether you are staying in a cabin or not, you can hang out at the lodge which has great eats, plenty of space to hang out, fire pits, pool tables, and big screen tvs.

It is only about 3 hours to Ironhorse and should be lots of fun.
---
2012 DL650 Adventure
Sorry no one else could make the ride today. Although the day looked beautiful it was cold, and to me felt colder than the thermometer showed. The winds were strong and gusty and made it a challenge to keep it between the ditches at times but as they say any day you get to ride is a good day.
Trip total was a short 321 miles because I didn't take the run up to Bald River Falls. And with the combination of me riding early in the day and it being cold in combination with the wind, for the most part I just rode and only stopped a few times for gas or to stretch my legs but only for a few minutes each stop. I'm telling you it was cold and windy even though the photo's look like it was a beautiful day.
Rolled the bike out of the garage this morning at 6:39am
As always my first stop is for fuel…
Time to hit the road, north bound on I575
Sun starting to peak over the eastern horizon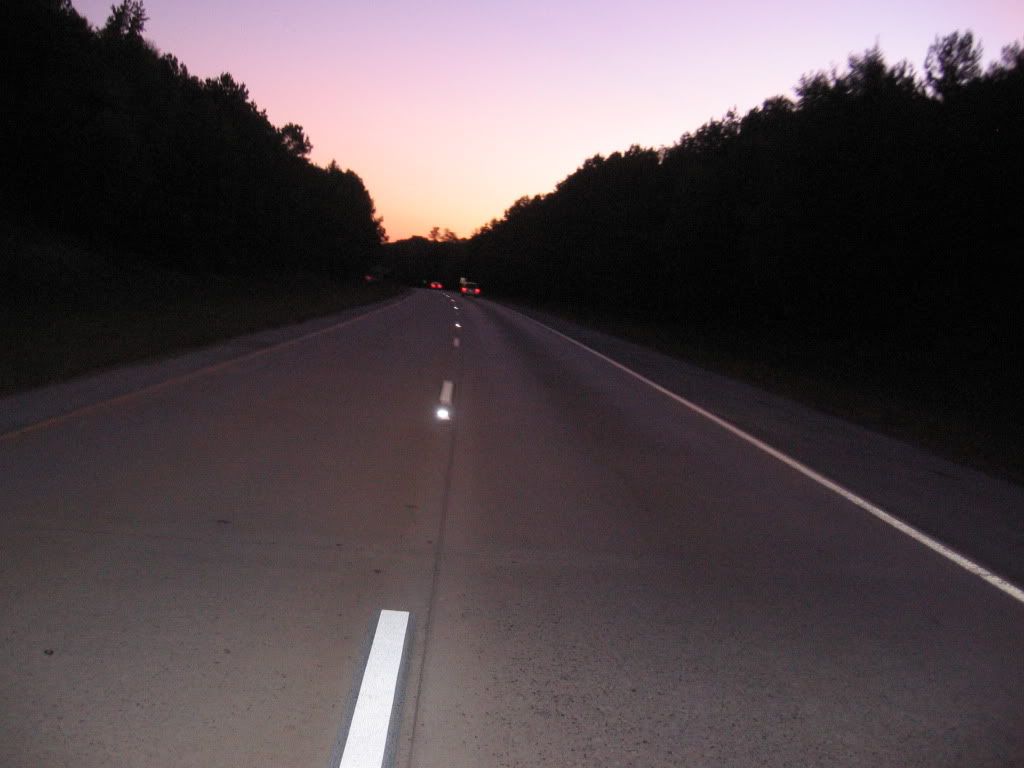 If you look hard you can start to see the mountains…
The temperature continued to drop the further north I got.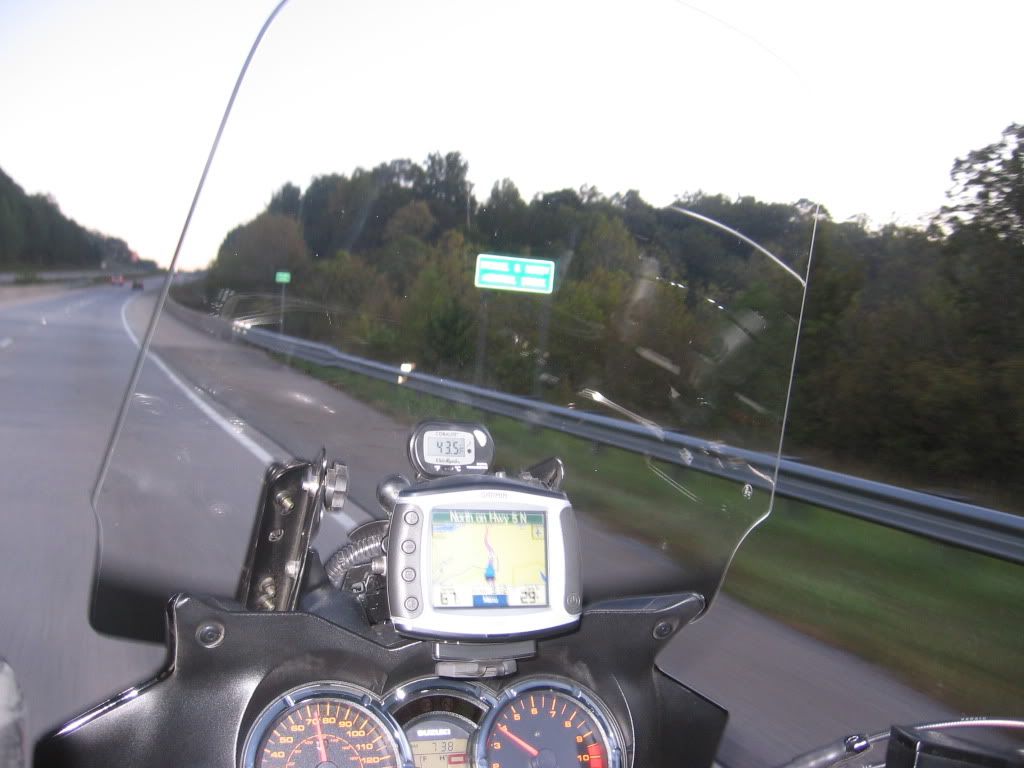 Stopped in McCaysville to unload a cup of coffee. If I look cold it's because I am.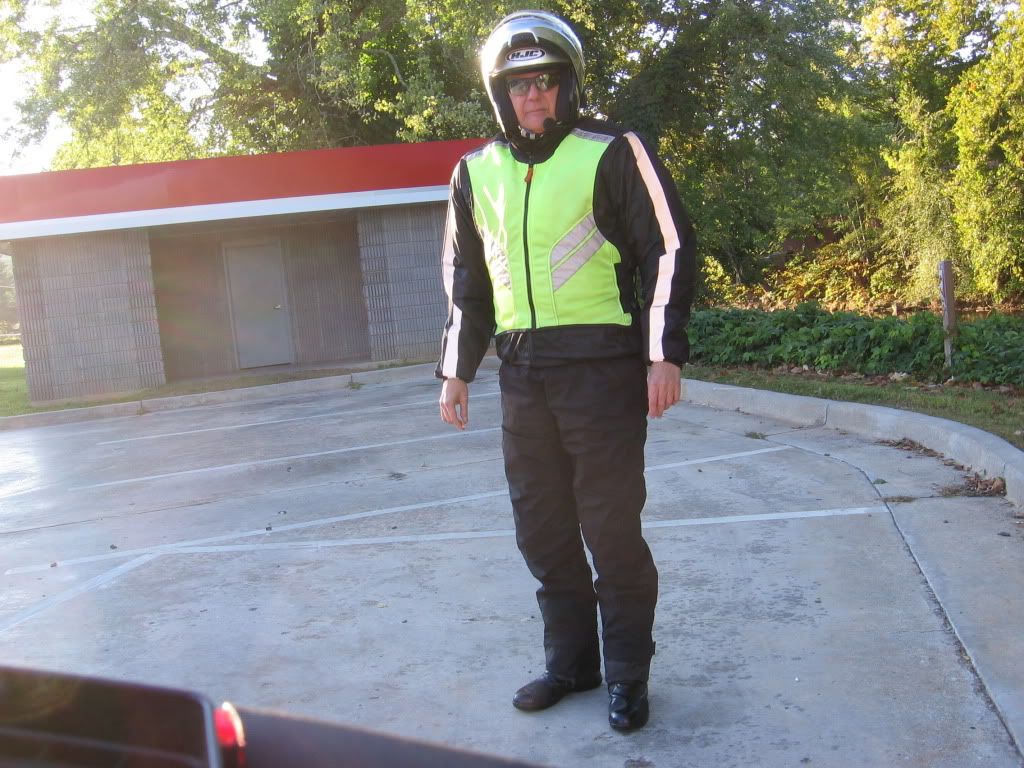 I made it into Tellico Plans a little before 9:30am and had coffee at the Town Square Café
I love downtown Tellico Plains. It reminds me of the town I lived in where my Grandfathers farm was.
Tellico Plains hasn't changed much over the years I've been coming here.
And a stop by the Cherohala Market for fuel before hitting the Skyway.
… on to the Skyway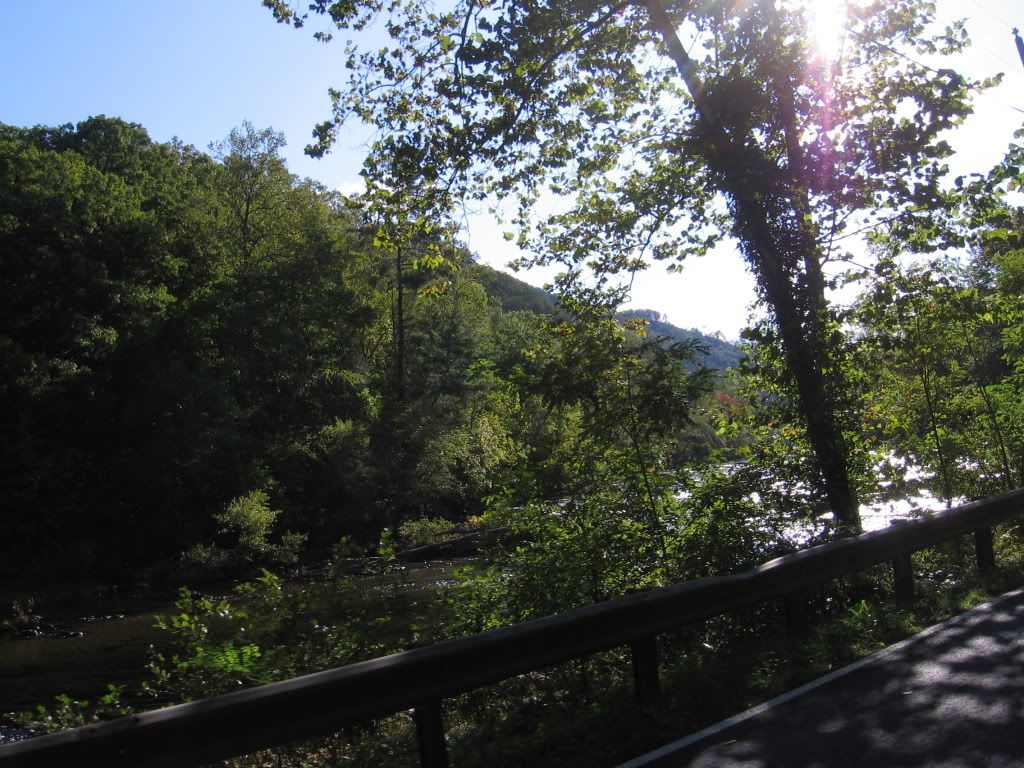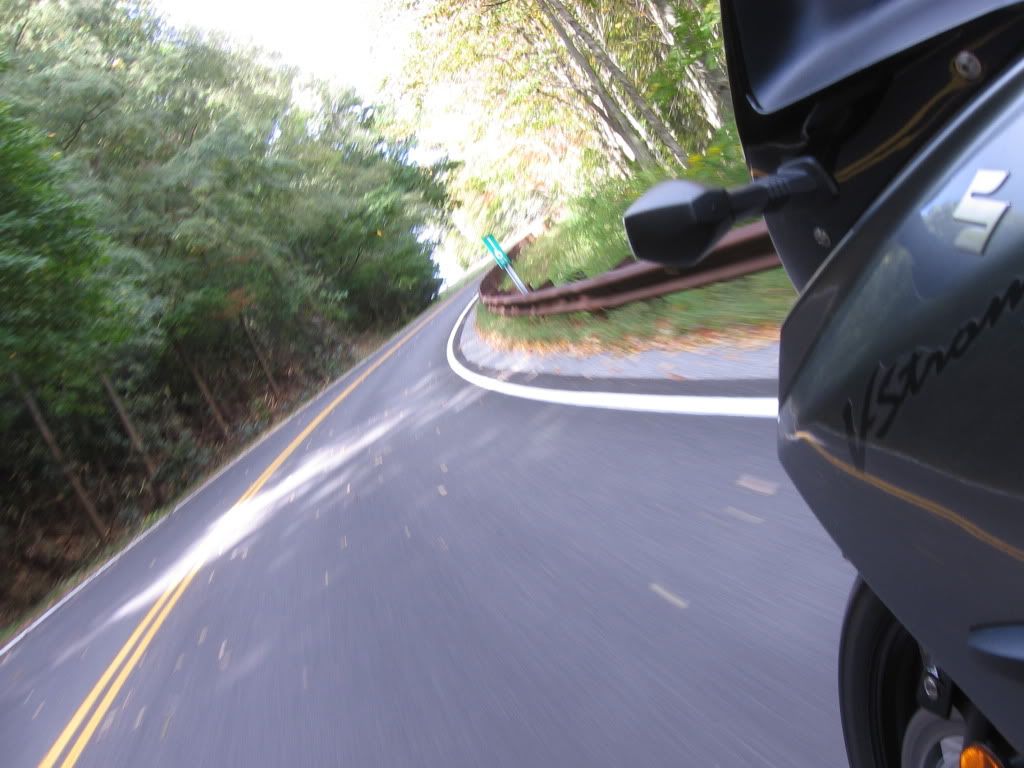 Starting to gain elevation and as you can see the foliage is already starting to change.
And some kind of small flowers are in full bloom. My sinuses think it's "rag weed".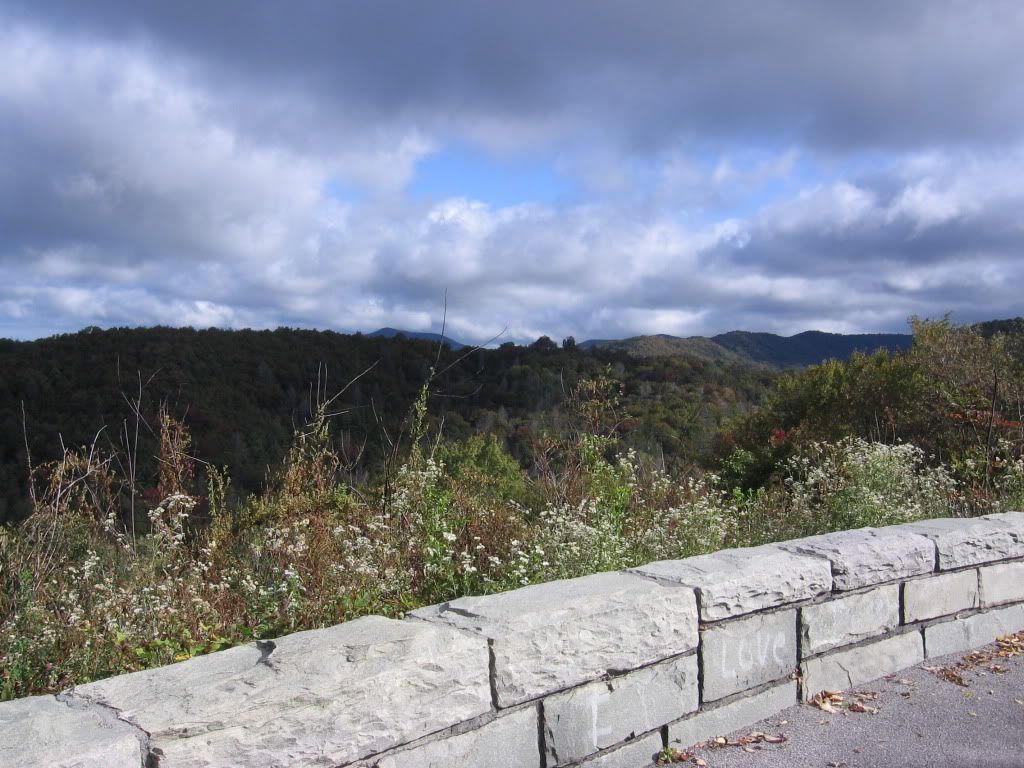 Oh heck, my camera batteries died and some jerk (that'd be me!) forgot to replace my spare camera batteries I keep on the bike so the last few photos are from my phone.
When I made it to Santeetlah Overlook, which is the highest overlook on the Cherohala Skyway at 5377 foot elevation, the wind was howling with gust so hard it would make you brace yourself to keep your balance. I actually moved my bike to a better location so I could get a better angle with the kickstand in hopes it wouldn't blow over.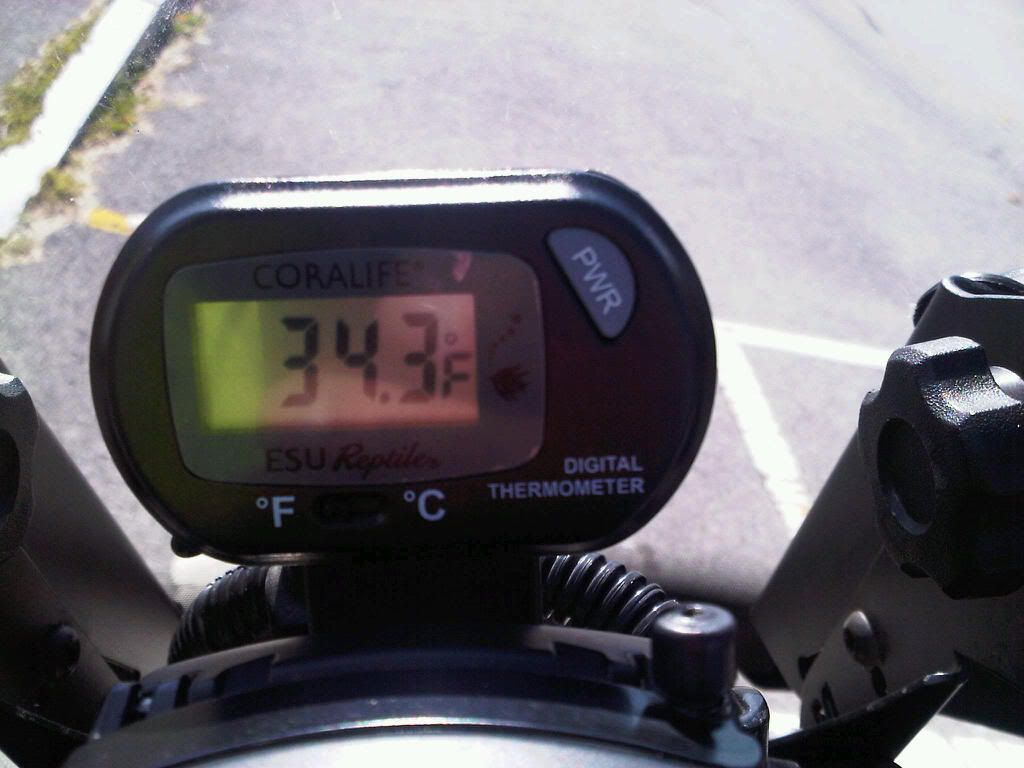 I don't have any idea what the wind chill factor was but I'll tell you I didn't stay there long. I had to get my hands wrapped around the heated grips and get on the move again. The temperature was 48 degrees by the time I got into Robbinsville. I only stopped one more time in Jasper for fuel and made it home around 3:30 and still had time to get some errands run and a few things done around the house.
Any day you get to ride is a good day!
.
---
2012 Yamaha Super Tenere
Quote:
Planning a ride with some friends on 10/7-10/9 around the same area. I haven't been to the skyway and TOD in awhile, as I've heard the LEO has been very active.
Please let me know if that is still the case.

Appreciate it,
PDR
Hey PDR,
To be honest I have avoided the TOD for several years. I just don't like the "issues" that surround the road when there are so many others in the area to explorer.
The Skyway this morning was virtually vacant. I probably only saw a dozen other bikes and maybe half a dozen cars but there were plenty of hunting trucks parked off the road on the Tennessee side.
As far as a LEO report I'm probably not the one to ask in the first place. I'm a fairly conservative rider.
Good luck with your trip and I hope y'all have a great time.
.
---
2012 Yamaha Super Tenere
Stromthusiast!
Join Date: Apr 2011
Location: Cherokee County, GA
Posts: 57
That looked like a nice ride, Bahill! Clear, cold and windy! I thought about you as the wind was howling through Athens Sat am. I figured it was blowing up there pretty good.

Athens started cold and windy, then warmed up in the afternoon to cool and windy. The wind was blowing into Sanford Stadium from the open west end and swirling around the stadium.

I do like clear, cold and windy better than wet, cold and windy......
Stromthusiast!
Join Date: Sep 2008
Location: Central Louisiana
Posts: 18
Skyway and the stupid peach pass question
---
Bahill - looks like a nice ride. Go at your own pace and enjoy the scenery.

To all GA Strommers - Have you picked up a peach pass for use on I85 and GA400? I'm questioning where to the stupid thing is supposed to go on a motorcycle. I change windshields frequently but wonder is the pass will work if just attached to the lower portion of the windshield that always stays on the bike. Yep I emailed GDOT & Peach Pass but surprise - no response. Anyone deal with this yet?
I don't know if this will help you or not but I found the following info;
"If you plan on using your motorcycle Peach Pass only for the HOT lanes and never for the GA 400 toll, you can contact the Peach Pass customer service center at 1-855-PCH-PASS (724-7277) and set up an exempt vehicle account free of charge, although they will require a credit card number to keep on file."
The above was found in the following link;
Georgia Motorcyclists Can Use HOT Lanes Toll Free | USRiderNews
I'm sure you aren't the first with this question and if you can get a call into them you would think someone there will have a correct response to your question.
Hope this helps!
.
---
2012 Yamaha Super Tenere
I was up I-85 on Saturday and was planning on getting a peach pass. I don't ride up there often, but it is free so I figured it might help when I'm coming back from the mountains.

I just called and they didn't require a credit card for the toll exempt. I asked about where to put it and they said to put it on the windshield or anywhere on the bike. You could even put in your wallet and they would go by license plate and picture.
---
2012 DL650 Adventure
Headed to the Cherohala Skyway Saturday morning !!!

SUNNY with a high temp 65 degrees
Low Friday night 32 degrees
Sunrise 7:07am
Sunset 5:37pm

Meeting at the Quick Trip on Hwy 92 just east of I-575.
Kickstands up and headed north no later than 7:30am.

This should put us in Tellico Plains about 9:45 – 10:00 for breakfast/coffee stop.
Might run up to Bald River Falls and then head over the Skyway.

Looks like it will be a beautiful day and one of the last weekend days before the Thanksgiving rush and the weather turns colder.

Post up if you want to ride so we won't leave early without you.

.
---
2012 Yamaha Super Tenere
Short afternoon ride this Sunday (7/20).

Will be leaving from RaceTrac - 7499 Hwy 92, Woodstock, GA (just west of I-575) at 11:00 am.

If interested in joining us, send me a pm or post a message here that you will be there.
---
The Asphalt Rats Endurance Motorcycling
Vice President & United States Representative
IBA Mexico Officer
2009 DL650
2013 Super Tenere