Quote:
Why was that not a good idea? I did the same thing and it behaved better than I expected. So then I took off to some good dirt and practiced hitting the front and rears.
Sorry - it was wet when I tried it - it didn't track and acted a little squirrelly. Strangely enough I feel it kick in sometimes on dry pavement and I'm not braking all that hard. I wonder how you can tell if it's malfunctioning...
---
"The further a society drifts from truth, the more it will hate those who speak it."
George Orwell

2015 DL650
Stromthusiast!
Join Date: Nov 2010
Location: Windsor, Kalifornistan
Posts: 159
OP - just a suggestion but if you'd break up your Wall of Text with some Paragraphs, it'd sure make it nicer to try to read...
---
2008 DL650 BumbleBee Edition

!!!BOYCOTT SV RACING!!!
Thanks Jeff Kushner and the above posters for shinning a light on things riders can pro-actively do to stay safer.

Braking is the most over ignored and under practiced skill motorcycling. That is made even more true because the art of braking has radically changed in the last some years with the advent of ABS. When it comes to ABS, not so long ago I was among the naysayers and secretly enjoyed reading magazine tests with ABS losing against a conventional system. Now-a-days, I'm a ABS evangelist.

ABS is pretty well understood but badly represented. When a situation happens be it a car, a deer or a step ladder launching out of a truck ... it is either going to turn out badly or a near miss. Just like the golden rule for aviators is, "when things go wrong keep flying the plane", and so it is for a motorcycle wreck. Don't quit riding while under full braking. The main benefit to ABS is NOT shorter stopping distances. It is the continued ability to steer. Hitting an obstacle at a slower rate of speed is a crumby second prize compared to riding around it.

Target Fixation is a known entity in the human condition. Using the example of a car that starts to make a left turn in your path and then stops (thanks A-hole). Never look at that car. Only look at and fixate on whatever gap is available. Then (often enough) fixate on the next gap after that and so on until you have a happy ending or fail. Even if you don't have ABS that still should be your plan.

If you are really serious about becoming a better / safer ride your next farckle purchase could be a beater dirt bike or a dirt bike rider school. I know that is impractical for a lot of folks but every dynamic that can happen on a street bike at 70mph is available on a dirt bike at 35mph. Then again our DL bikes are sorta dirt bikes ... but that is a different thread.

Yes to the weave. Especially if you have LED visibility lights that form a triangle. And lastly, in another thread I mentioned that a strong value of lane splitting is not getting rear ended when traffic stops and the texting continues. Even if you live in a state that doesn't allow it, I say that stopping in between the last two cars makes sense. (and if you aren't passing is it really lane splitting?)
---
Member: AMA
Current Rides: '14 DL1000 ADV, '06 SV650N, '02 BMW K1200rs, '93 900CBRR, '74 Ducati 750GT
Quote:
Nope - it's been known for as long as I've been riding that weaving in your lane - aka "owning it" - is a very very good way to register on cager radar. It also makes the side lanes register your presence which helps keep them from trying to borrow real estate you occupy.

I agree with the braking practice. I will also confess to being a wuss and not pushing my luck on sandy roads - we have more than a few here and I simply treat them all like its wet and slow down. Could I learn to go faster? Prolly - but I'd just rather practice being safe. I do practice braking "balance" I use the brakes proportionally then taper off on the rear so I stop with no dip. I practice stopping and going without putting feet down - excellent balance and steering practice.

Speaking of safe - anyone who gets caught out by a sudden lane change and a surprise panic stop in front has not been practicing the fundamental safety rule of scanning ahead at least 10 seconds, behind and to the side. I will move over towards the shoulder to scan ahead if I can't see through a truck or whatnot. It's what's kept me alive all these years - spot potential and actual trouble before it becomes an immediate concern.
Good points. Line of sight is something I always keep in mind when positioning myself.
Besides doing the weave thing if multiple cars are behind one another I'll ride near the shoulder edge and pre-weight that peg to help with transfer in case I have to suddenly take the ditch over a head on. I used to practice every time I came into town on my SV1000S going from 62 mph down to 0. Got pretty comfortable with them and the CBR250 has C-ABS but the front brake leaves a little to be desired. Still have to get some more practice in with it.
Like NVDucati said I would like to start riding in the dirt more. Lots of good skills to come out of imo.
Combined ABS - basically there is a link between the front and rear brakes....my CBF1000 has it as well. Terrific system...............
Quote:
Honda's patented Combined ABS, which delivers the benefits of both the Combined Braking System (CBS) and antilock braking.
here is a good explanation ...right up to track level..and real world review of its performance/feel. It's very good.
Honda C-ABS | Ash On Bikes
---
Ontario Canada rider staying in Cairns Australian Feb to May & Aug-Oct each year
Australia> 04 KLR650 • 93 ST1100 sold • Canada >• 10 Wee ABS • 2009 CBF1000 • 09 Burgman Exec sold • 10 NT700v sold
Travel photos>
https://500px.com/macdoc/galleries
---
Last edited by Macdoc; 08-28-2016 at

09:59 PM

.
So it's linked brakes with ABS... I don't know why I didn't know that.

On a related subject I recall a review of a Honda where the tester said there was no pulsating or any indication the ABS was working. Is that still the case? Sounded like a bad idea to me.. I really like knowing ABS is doing is working.

..Tom
---
2006 DL650: 202,000 km 125,500 miles,
2012 DL650
139,500+
km,
86,700+
miles. Sold
2015 DL1000 New July 2015 85,000+ km, 53,000+ miles.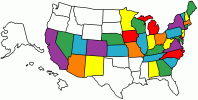 This can help preventing from cars pulling out in front of you (SMIDSY)
SMIDSY detailed report
.
C-ABS was developed for racing - my CBF1000 has a detuned Fireblade motor and the C-ABS system inherited from the Fireblade but in the sport touring chassis of the CBF600.

As the article will explain - the pulsing was not desirable and Honda eliminated it. You can certainly feel the system work but differently than on the Wee. You feel it in the weight shift front to back - hard to explain but if you drop by when I get back you can try it yourself. It is a very reassuring set up. Special brake fluid is required.
---
Ontario Canada rider staying in Cairns Australian Feb to May & Aug-Oct each year
Australia> 04 KLR650 • 93 ST1100 sold • Canada >• 10 Wee ABS • 2009 CBF1000 • 09 Burgman Exec sold • 10 NT700v sold
Travel photos>
https://500px.com/macdoc/galleries
Stromthusiast!
Join Date: Sep 2008
Location: Marietta, GA
Posts: 38
Great post, but it only covers 2 of the 3 most important things.

The one left out is luck.

I like to weave about when uncertain about others to avoid the SMIDSY effect, and I do practice braking in the rain (even though I'm nowhere near MotoGP stopping ability) - this one is for free, but I have retro reflective tape all over my bike and wear a poke-out-your-eyes-yellow helmet - but the missing factor is really just good ol' luck.

As hard as I try, there's still multiple incidents I've missed by inches, and it wasn't because I was sleeping on the bike.

I've gone 150,000 miles or so in less than 10 years and have been lucky to do so.

I hope this isn't my last post about motorcycling.

You can practice your heart out, but even someone like Marco Simoncelli makes mistakes in the safest of motorcycle settings.

Ride safe.