Quote:
I was under the impression that this particular route was closed to individual travel.
The park's official website says it will be open for individual vehicle travel in 2012, but notes that portions will be closed from time to time for repairs. It's like that every summer, but getting stopped for a half hour just gives you a better chance to walk around, takes some pics and enjoy the magnificent scenery.
You may be thinking of the south rim of Grand Canyon. In the summer peak season you can only take the park shuttle along the rim, but it stops often and is very convenient. I believe they are thinking of doing something like that in Yosemite Valley (but not the Tioga Pass road). Don't even think about visiting Yosemite on a summer weekend.
---
2008 DL650A
2009 KLX250
"All you need in this life is ignorance and confidence, and then success is sure."
- Mark Twain, 1887
Stromthusiast!
Join Date: Mar 2011
Location: Pasadna area
Posts: 8,261
Number one, the 405 during the rush hour and the second, Mt Evans in Colorado.
The whole of the south island of New Zealand is motorcycle paradise - 90% curves, great road surface, hardly any traffic outside of cities, and gorgeous scenery all around. Bonus - you can go hundreds of miles without encountering a traffic light!!
I had the opportunity to do a two week tour via Wee-strom, and it is the best trip I have been on so far!
My ride report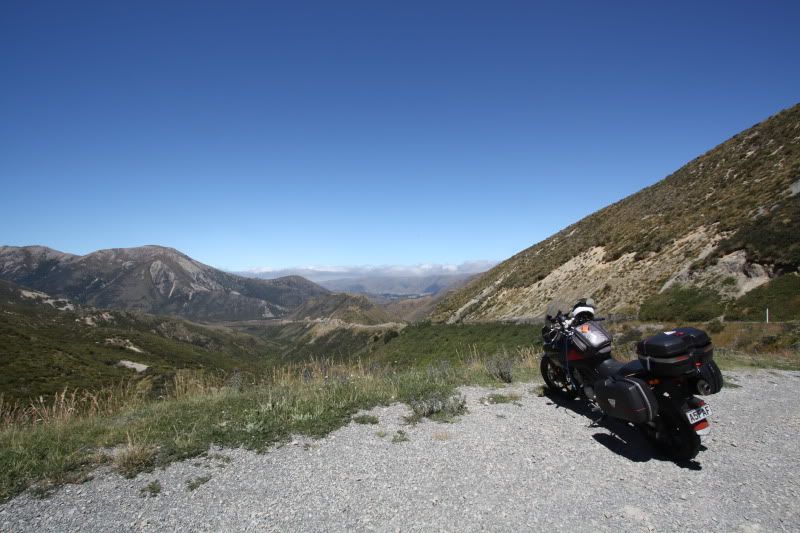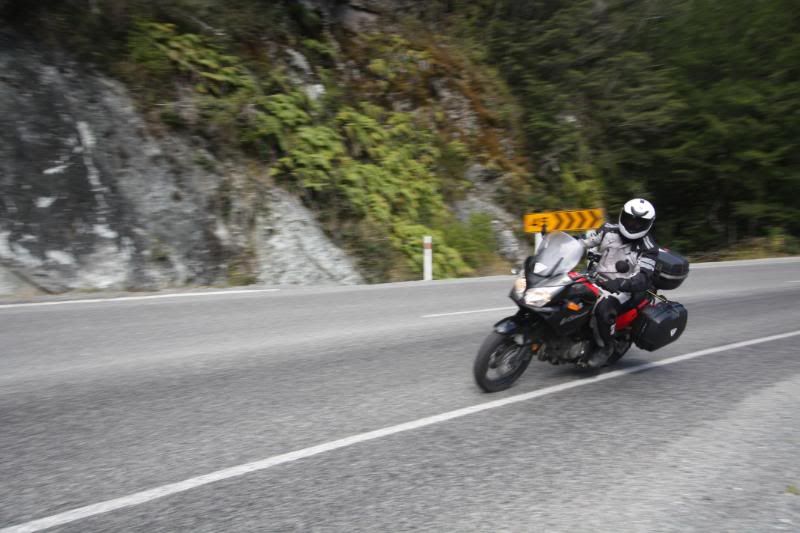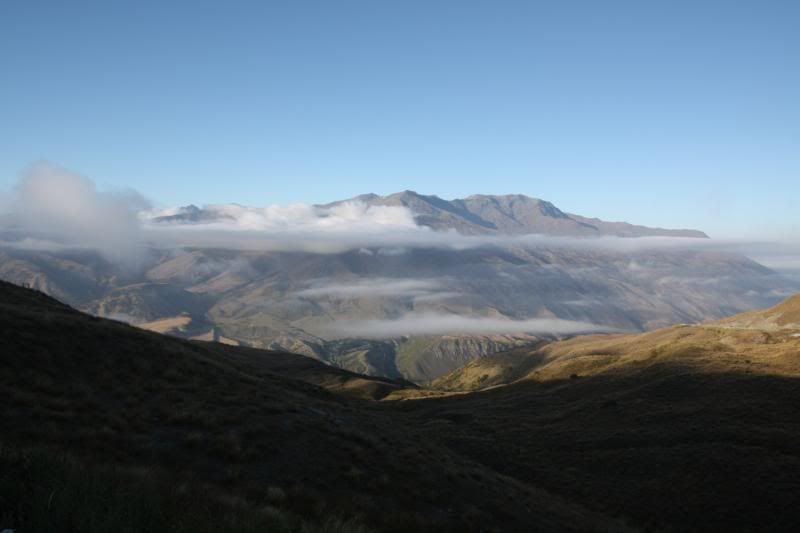 ---
2007 Wee-strom
2001 Ducati 900SS (Sold, but not forgotten)
$tromtrooper
Join Date: Jul 2006
Location: Fort Collins, CO
Posts: 306
Beartooth, MT
San Juans, Colo
Pikes Peak & Mt Evans, Colo
Lost Coast, CA
RT12, UT
Jaskson, WY
Hells Canyon, ID
Lost Coast? Great name which promises some measure of adventure...but the reality is just a winding road like hundreds of others in CA, leading down to a VERY short stretch of actual coast, then another climb up to the interesting town of Ferndale. Did I miss something?
Frankly, I don't get the attraction there. Except for Ferndale, which is close to 101 anyway. Rt. 36, however, is worth the effort.
---
2008 DL650A
2009 KLX250
"All you need in this life is ignorance and confidence, and then success is sure."
- Mark Twain, 1887
Stromthusiast!
Junior Trooper
Join Date: Jun 2012
Location: Home
Posts: 9
Northern Finland
---
In Northern Finland there is a truly great network of gravel roads, thousands or tens of thousands of kilometres.
This picture does not present any specific route, it is just an example, based mostly on tarmac roads. The gravel exists there in between and around. The lenght of this route would be about 1300 km.
Navigator highly recommended.
Stromthusiast!
Junior Trooper
Join Date: Sep 2012
Location: Redmond, WA
Posts: 8
North Cascade Highway, Washington State
---
North Cascade Highway. State Route 20.
Washington State, USA
Winthrop to Darrington!
Now that's a BEAUTIFUL ride.
My Bucket list is a trip for a month or so across the southern part, of the country, up the west coast to Oregon, and then the northern part, to the East coast, and back to Florida. Maybe this year. Many stops on the way.
East Shore of Kootenay Lake
---
Riding the east shore of Kootenay Lake from Creston BC to the Kootenay Bay ferry (some 55 kms or 30 miles) should be a thrill for most enthusiasts! 331 changes of direction on fresh blacktop (summer of 2012), lake views to the left, little traffic if timed well and a combination of technical and relaxed riding offer a route worthy of consideration.
Crafty shops, good cooking and a free inland ferry ride await.
This is an excellent gateway ride to much more!