My Lonely Ride today!
---
Because none of you guys wanted to go riding with me today, I thought I would share some pics from my "Lonely Ride".
With promises of 70 degs and sunny from my local weatherman I had decided that today was going to be the perfect weather day for riding. Pulling out it's pretty foggy and a little cooler than the promised forecast. That's OK as it has plenty of time to clear out.
First stop: Time to fill up the bike with only the best!
It's kind of misty' but I press onward. That's the way I roll. I head west leaving Greenville County and head for Pickens County. I spot a cool old house in the tiny town of Dacusville and decide that it would be a good pic to share the historic nature of the area. It also give me a chance to put on some warmer gloves.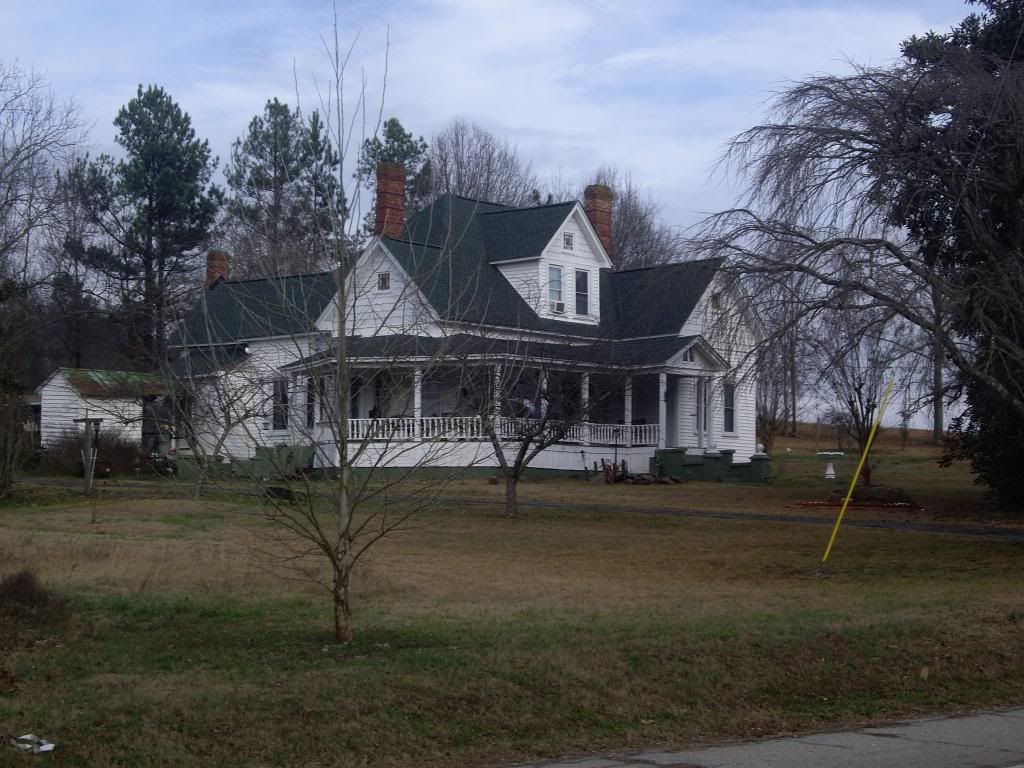 From Dacusville I head north towards Pumpkin town. A very small area in northern Pickens County named because some guy traveled through the area and noted large fields with pumpkins growing in them. Imagine that!
Next stop, "The Store" located at Hwy. 178 and SC Scenic Hwy. 11 "Cherokee Foothills Pkwy". Great place to take a leak and get a bite before "heading up the mountain". There are always bikes here and they serve a mean burger.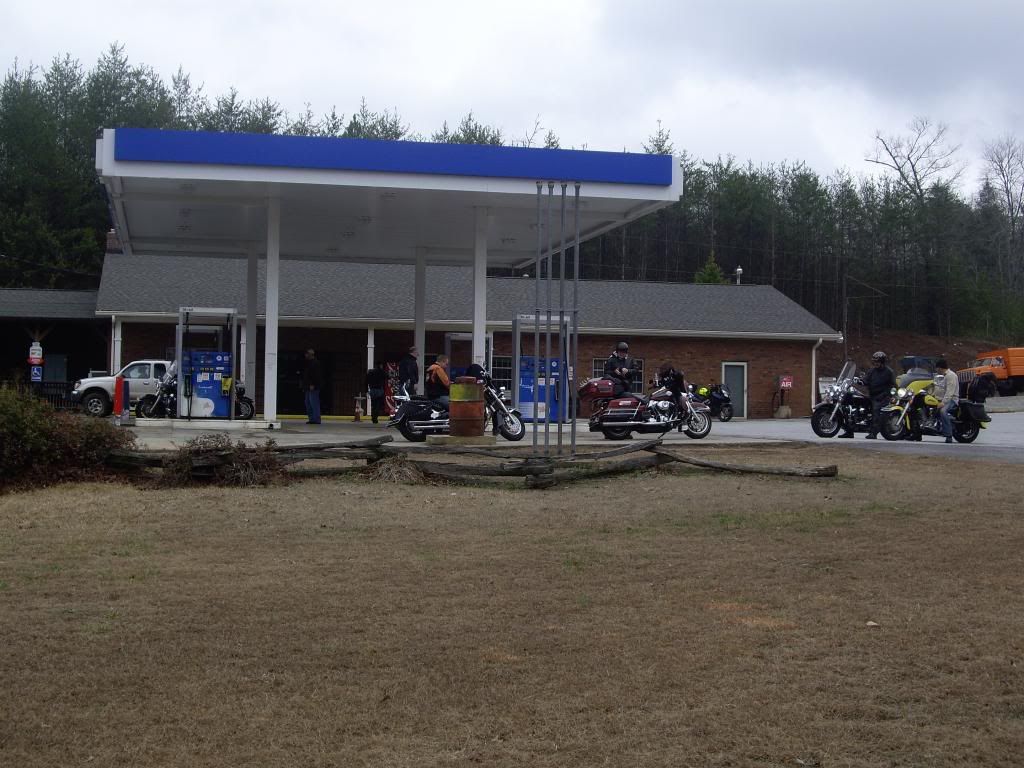 I decide to head up on Hwy 130 towards Whitewater Falls. I pull into the Bad Creek power station and take a look over Lake Jocassee. Duke Power has a hydro station here where they pump water up from the lake into a holding reservoir through a mile long tube cut out of solid granite. When they need power they release the water back down into the tube where it turns turbines and exits into Lake Jocassee. Seems like it would take a lot of power just to pump the water up the tube?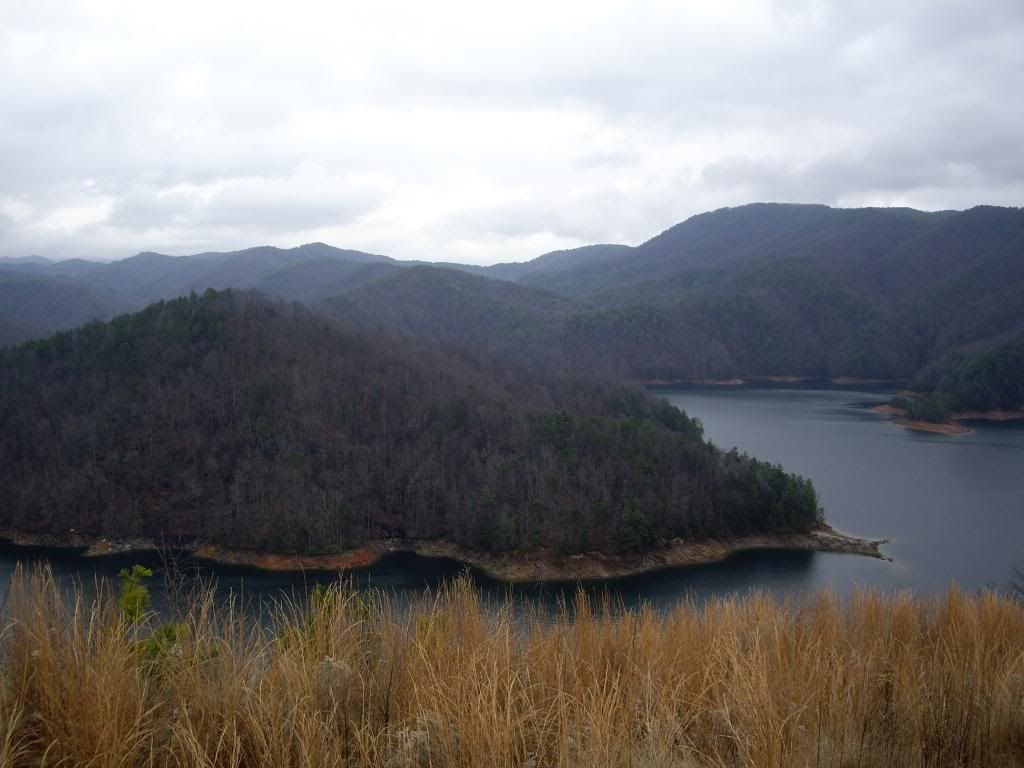 Did I mention that I still have not seen the sun. On well, I'm layered up and the heated grips are on. I cross into NC and travel west on Hwy. 64 towards Cashiers. A fine mist begins to fall and that's when I pass a fellow Strom rider! That's right I found you riding with your "buddies". I'll remember that when you want to go for a ride with someone.
I've got to calm my sensitive nerves. It's time to pee and get a bite to eat.
Don't let the lovely sign fool you. This is seriously good stuff here. I eat here every time I ride through Cashiers, NC. It may look basic but it's pure heaven to taste.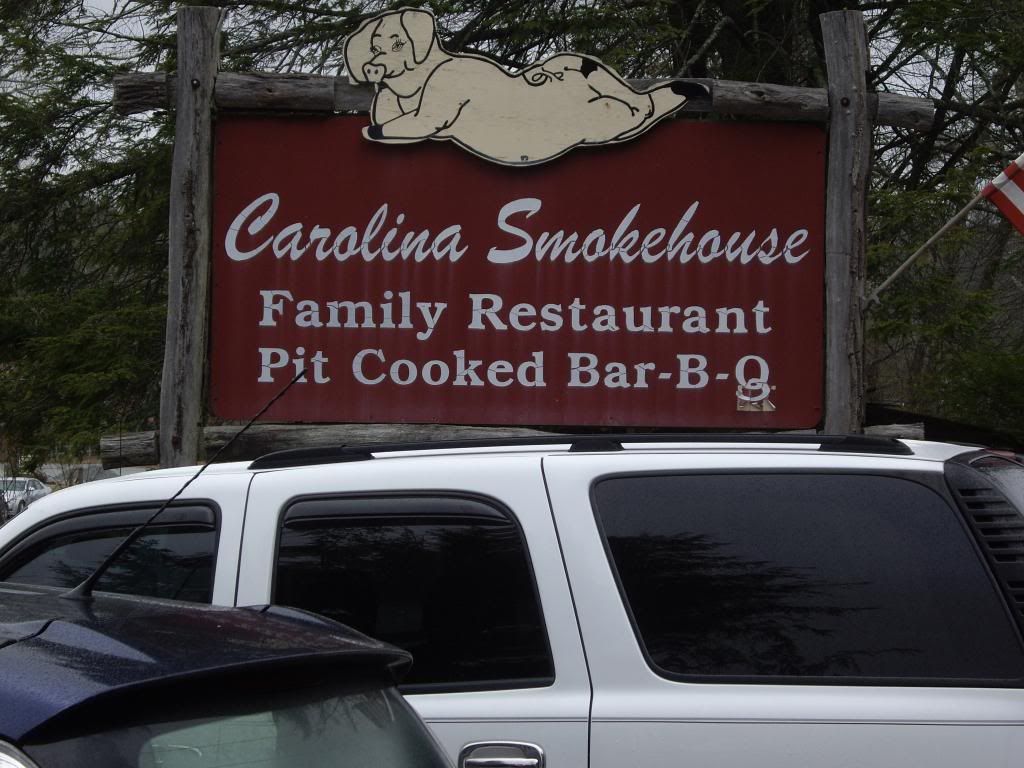 Full belly and empty bladder and it's time to go. Great, now its raining and cloudy. I decide to exit the high country and head back down to the cloudy but dry Upstate of SC. After a couple more hours of exploring back roads, I decide to call it quits for the day. 6 hours after starting I'm home and ready for a beer. What a great Sunday!!! I still haven't seen the sun today.
---
Farkle Free Signature
---
Last edited by Appalachian Rider; 01-13-2013 at

09:14 PM

.
Stromthusiast!
Join Date: Mar 2012
Location: Southwest Virginia - West of I-77
Posts: 1,395
Nice photos. Thanks for posting. I saw your riding invitation yesterday but you're too far south for me to go along...

I hope you enjoyed your ride despite the imperfect weather. Looks like you ate well. (Nice Vee, by the way).

We had some sun here in SW Virginia and I took the opportunity to take one of my daughters with me on a ~30-mile bike ride. Very nice. No jacket required during part of the ride (bad of me, I know) but we rode some pretty remote "roads" - only passed one vehicle during one ~8-mile stretch.

Regarding the pumping of the water between those reservoirs, I believe I've read that the power companies pump the water "back" up to the higher reservoir at night, when energy requirements are low, and when they have excess power from coal & gas power plants that they can't shut-down, or can't quickly shut down, for the night. They just use the extra power to pump the water to a higher level so it's ready to use the next day, during high-demand time periods. Yes, I'd agree a bunch of power is required to move that much water.
That's good info. about the power plant. Just down the mountain from the hydro station is Oconee Nuclear Plant which I also rode by yesterday. I was a little too lazy and a little weary about taking pics of it. I didn't want to end up on a watch list for photographing 2 power stations in one day!
---
Farkle Free Signature
Good pics! I recognize most of those shots as you were in my favorite riding country. Unfortunately, it take me 6 hours to get up there. I need 3 or more days to do what you do in an afternoon. You're lucky!
---
2012 DL650
U.S. NAVY, RETIRED
Sorry I missed this but thanks for sharing. Weather is my less eye appealing neck of the woods was a nice partly sunny 81 degrees. If you ever do venture this way let me know.
---
"Blindness is contagious, see for yourself." - SthrnRomr 2012
Hey, I have not been on the forum much lately and missed your post.

I did go out Saturdy with Mike D. and can wholeheartedly recommend Warwoman Road from Clayton, GA.

I also took a quick run up to the BRP early Sunday morning before tending to some domestic chores.

PM me next time.
---
Sent from my Hewlett-Packard 75C, using the Flying Merkel motorcycle app.

Stromin'Nroman NC28729, USA

DL650A K7 (Greywolf Moto Lab's R&D test mule) June 1, 2012 - present
DL650A K7 April 23, 2007 - January 6, 2012, RIP

"Look here brother, who you jivin' with that cosmik debris?" Frank Zappa, 1975
Stromthusiast!
Join Date: Aug 2012
Location: at the Gateway to the Sierras, in California
Posts: 1,394
Nice pics! Makes me want to move somewhere without so much snow.

P.S. I also like your seat, what is it?
Very nice pictures Appalachian Rider!
Im glad to see that you are getting the Vee out with the pretty weather we have had here in North Carolina.
I really enjoyed riding with you and the group last may.
---
It's kind of strange, how the mountains pay us no attention at ll. You laugh or cry and the wind just keeps on blowing.

Flint Gray 2002 DL1000
Quote:
Originally Posted by
Stromin'Nroman
View Post
Hey, I have not been on the forum much lately and missed your post.

I did go out Saturdy with Mike D. and can wholeheartedly recommend Warwoman Road from Clayton, GA.

I also took a quick run up to the BRP early Sunday morning before tending to some domestic chores.

PM me next time.
Norm and Mike,
I too was in the general area on Sat. went over on sc11, up 178, to 215 (past that campground) and on to Madison County on 209, then onto 208, 212/352 and 19w (with that real pretty river/falls next to it).We even dragged along the required wee strom (one of my old bikes). 300 miles starting/ending in the fog and dark. Sorry to be such a non converscent (sp?) sort and neglect to get in touch with you guys. I am a sorry sob.
Warwoman is great and the rd back to Wahallallalla off 72 is not too bad either.
---
What could possibly go wrong?
Now, I have another reason to ride...
---
Thanks for the tip on Carolina Smokehouse....I'm always on the lookout for good BBQ. I'll have to add this as a new POI.
---
-rodney

2012 G-Strom - White