A wonderful ride today
---
I went for an awesome ride today. I got a late start and didn't get on the road till around 1pm. Stopped for lunch about 3:30 at a great little stand somewhere near the Mississippi river.
Went a little further north and stopped to watch the barges navigate the locks for awhile.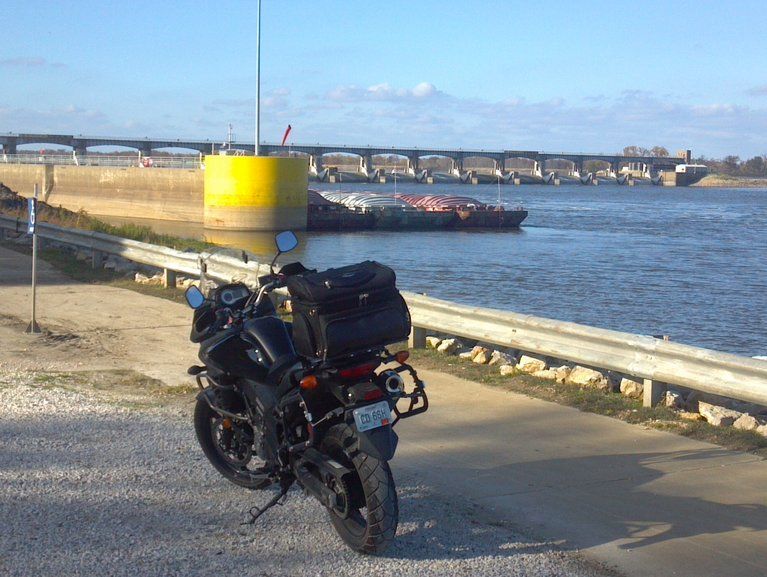 Stopped to check out the Mississippi river from the bluffs just south of Hannibal.
Saw lots of fall color.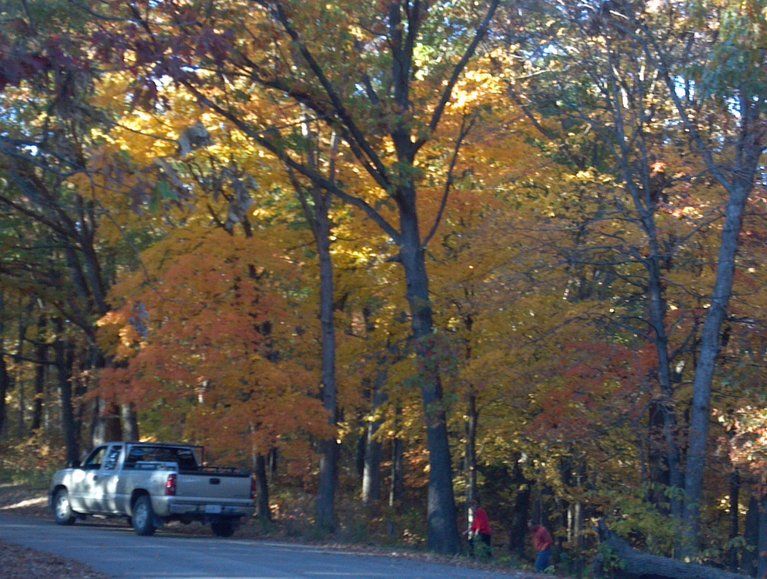 I continued north and found that I had just missed a fall festival in Hannibal so I turned south as the sun was way to low to head west towards home.
After sunset I got too cold so I stopped at Walmart and got some longjohns and another sweatshirt and pressed on home. The Night ride home was the most awesome part of the day. A Crystal clear night on smooth two lane roads. I was completely comfortable in the chilly air and all seemed silent. Nothing but me the moon and stars and almost no traffic.
I am home now after 315 miles total. I am at peace with the world.
---
[SIGPIC][/SIGPIC] L2 DL650A Adventure
---
Last edited by Wmason1961; 10-20-2012 at

11:12 PM

.
Another great day.
---
What a day. I Left the house at 830 am. It was 40 degrees according to my dashboard thermometer. Rode 486 miles total and saw some amazing things. I wish I had a camera that I could take a pics wherever I looked without stopping. Going over the Missouri river at Glascow I was behind a pickup with a golden retriever in the back, next to me was a freight train crossing the river. It was about 50 feet below me. On a trestle. On the river was a paddle wheel river boat. This was all at the same time. That is how the day went all day. High temp got to 68 and when I got home it was back down to 50. When I got to Nebraska I turned south and followed the Mississippi river down to Kansas city. Today I rode 2 lane twisty roads and about 20 miles of gravel near the river bottoms near St Joseph Mo. and even had a blast driving aggressively dodging heavy traffic on the interstates in downtown KC. Today my Bike and I where a team. Today was what I bought my bike for. The only thing negative about today is my farkle want list keeps growing.
This is from the Nebraska side looking at Missouri.
---
[SIGPIC][/SIGPIC] L2 DL650A Adventure
Where's the "like" button?
---
[FONT="Comic Sans MS"]"Life is what happens to you while you're busy making other plans"[/FONT]